Food crisis and the global land grab
farmlandgrab.org weekly | 25 Jan 2012
---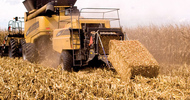 GlobalAtlanta | 24 Jan 2012
AGCO Corp. held its first Africa agriculture summit in Berlin on Jan. 23. The tractor company says it will fund the development of Model Farms and Training Centers in Algeria, Ethiopia, Libya, Morocco, South Africa and Zambia to teach farmers how to use its technology.
---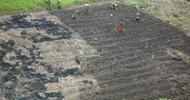 The Guardian | 24 Jan 2012
The Guardian (Tanzania) discusses with Stanslaus Nyembea, Programme Officer for Lawyers Environmental Action Team (LEAT), on foreign investments and land grabbing in Tanzania
---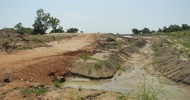 Green Prophet | 24 Jan 2012
Saudi Star has begun rice cultivation on 10,000ha of land in Gambella and a 10,000ha irrigation project along the already-compromised Alwero River. Only grain that does not meet export requirements will be sold locally.
---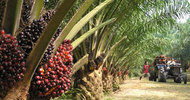 Stockhouse | 24 Jan 2012
Q&A with Bill Dry, CEO of Feronia, the largest agriculture company in the Democratic Republic of the Congo, with over 107,000 hectares of arable farmlands and plantations.
---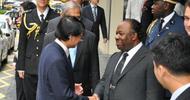 Bloomberg | 23 Jan 2012
Funding will be used to develop 50,000 hectares in the central African nation and is part of $250 million in total spending
---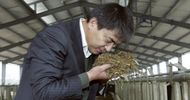 All About Feed | 23 Jan 2012
China's biggest manufacturer of animal feed and Japan's biggest grain trader sign a letter of intent to expand in Africa, the Middle East, Eastern Europe and South America.
---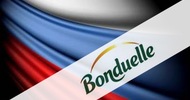 Just Food | 23 Jan 2012
Bonduelle is set to acquire the Russian operations of French rival CECAB, including its 6000-hectare 'kolkhoze' farm.
---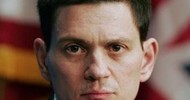 Express Tribune | 21 Jan 2012
Indus Basin Holdings, a private equity firm incorporated in Mauritius that invests in rice production and dairy farms in Pakistan, has managed to get Britain's former foreign secretary David Miliband on board as a senior adviser.
---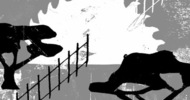 New York Times | 20 Jan 2012
Unbeknown to many outside Liberia, Mrs. Johnson Sirleaf's government may now be sowing the seeds of future conflict by handing over huge tracts of land to foreign investors and dispossessing rural Liberians.
---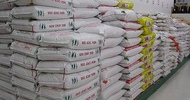 Awoko | 20 Jan 2012
One of China's biggest agriculture investment companies, the Hainan Co Ltd for International Economic Corporation, have announced that they have approved the sum of US$ 1,231,986,200 for the production of rubber and rice on 40,000 ha of land in Sierra Leone
---
Livemint | 20 Jan 2012
"There is no villagization programme," Sai Ramakrishna Karuturi, founder of Karuturi Global, told Mint via telephone. "This is a completely jaundiced western vision. They assume anything in Africa has to be done by the whites and the Chinese and Indians should have businesses only in their own countries."
---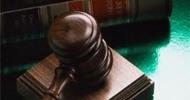 Stuff | 20 Jan 2012
The inner workings of one of the NZ Government's most secret agencies, the Overseas Investment Office, could be blown open if it consents to a Chinese company buying the big Crafar dairy farming estate.
---
Asian Peasant Coalition | 20 Jan 2012
The Asian Peasant Coalition (APC) and the Aliansi Gerakan Reforma Agraria (AGRA) strongly expresses it support to the Senyerang farmers for successfully taking back their land at Senyerang village in Tanjung Barat regency.
---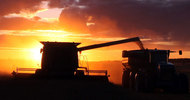 Financial Post | 19 Jan 2012
Canada could soon get its first exchange-traded farmland management stock.
---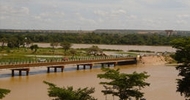 IRIN | 19 Jan 2012
Population growth and rising consumption by a minority of people around the world are fuelling global land acquisitions and Africa is a "prime target", says the International Land Coalition.
---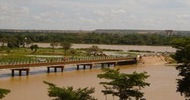 IRIN | 19 Jan 2012
In West Africa land acquisitions, which critics describe as land grabbing, are having a telling impact on the River Niger, the subregion's largest river and the continent's third largest after the Nile and the Congo.
---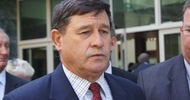 Stock & Land | 19 Jan 2012
A new report from ABARES which indicates little change in the level of foreign ownership of Australian farm land since the 1980s has been described as a "whitewash" by Shadow Agriculture and Food Security Minister, John Cobb.
---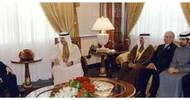 Manama | 19 Jan 2012
Bahrain's Nadir and Ibrahim Sons of Hassan Group has signed a $50 million agriculture investment deal with AMA Group Holdings to use public land to grow crops including sugar, rice and bananas.
---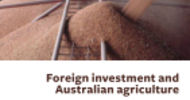 ABARES | 18 Jan 2012
Report examines the driving factors behind foreign investment in Australian agriculture and describes processes by which foreign investment in farmland is monitored and regulated in Australia and other selected countries.
---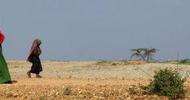 BBC | 17 Jan 2012
BBC radio investigates report by Human Rights Watch that claims Britain is indirectly funding a brutally enforced resettlement programme in Ethiopia.
---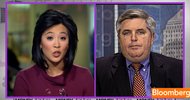 Bloomberg | 12 Jan 2012
"The institutional investors are just starting to get into farmland," says Perry Vieth, president of Ceres Partners LLC
---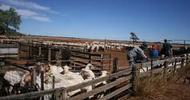 Property Observer | 16 Jun 2011
The Middle Eastern company Hassad Foods, through Australian representatives, has been pinpointed as set to spend $45 million on five large western Victorian propertie
---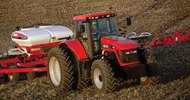 GlobalAtlanta | 07 Oct 2010
"Will the Chinese government purchase goods in China to be used on their farmland in Africa? We have seen a few tenders, yes, definitely. Is this becoming a trend? Most likely, and this will be a nice add-on to the business case that we are running here."
---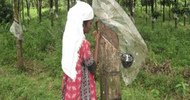 SIPH | 24 jan 2012
En parallèle, SIFCA, actionnaire majoritaire de SIPH, a obtenu une concession pour développer des plantations d'huile de palme sur une superficie de 15 200 ha dans les mêmes comtés
---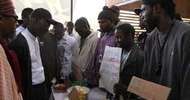 Afrik.com | 23 jan 2012
Première du genre, la « foire aux problèmes », organisée par le mouvement « Y en a marre », a rassemblé beaucoup de monde dimanche à Dakar. Parmi les nombreux stands, certains dénoncent des maux comme l'impunité, l'accaparement des terres ou la vie chère.
---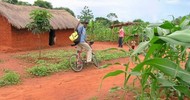 EcoFin | 20 jan 2012
Shanghai Construction Investment et sa filiale Haman Caoutchouc investiront à partir du second semestre 2012 un montant de 1,3 milliards $ dans la culture du riz et du caoutchouc en Sierra Leone sur une superficie de 30 000 hectares situé dans le nord du pays (région Tonkolili)
---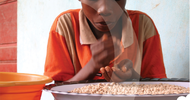 La France Agricole | 20 jan 2012
Les Amis de la Terre Europe ont publié le 19 janvier un rapport dans lequel ils démontrent que la spéculation sur les prix des matières premières et le financement d'acquisitions de foncier dans les pays pauvres accroissent la faim dans le monde et la pauvreté.
---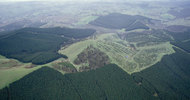 Commodesk | 19 jan 2012
Un rapport, publié le 18 janvier par le bureau australien de l'agriculture, relance la question de l'importance des investissements étrangers en Australie où 11,3% des terres agricoles (44 mds d'ha) appartiennent en partie ou totalement à des étrangers
---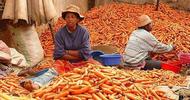 L'Express de Madagascar | 19 jan 2012
Madagascar future entreprise (MFE) réfute une reprise de négociations sur l'acquisition de terrain par Daewoo.
---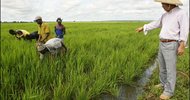 AFP | 18 jan 2012
Un conglomérat chinois a annoncé mercredi qu'il allait investir 1,3 milliard de dollars pour développer la culture du riz et du caoutchouc en Sierra Leone, le plus gros investissement jamais réalisé dans le secteur agricole dans ce pays.
---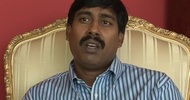 Africa Intelligence | 14 jan 2012
Le ministère éthiopien de l'agriculture s'oppose à ce que la compagnie Karuturi installe des milliers de fermiers indiens sur les terres qu'elle loue dans la région de Gambela.
---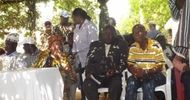 Liberian Observer | 09 jan 2012
Le gouvernement du Libéria a reconnu que des fraudes et des erreurs répétées ont été commises lors de la négociation de la concession « Sime Darby », dans les Comtés de Bomi et Grand Cape Mount.
---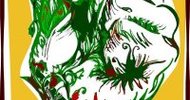 GJEP | 20 dec 2011
Ricado était à Durban pour la Conférence des Parties de l'ONU et pour les activités de La Via Campesina organisées dans le cadre et en marge de la CdP en décembre 2011.
---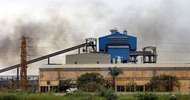 Jeune Afrique | 02 mar 2011
Dangote Industries, une des plus importantes compagnie du Nigéria, veut produire de la canne à sucre sur 40,000 ha au Sénégal.
---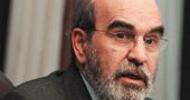 Pagina12 | 25 ene 2012
Entrevista con José Graziano, nuevo director de la FAO
---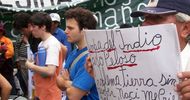 Chaco Dia por Dia | 24 ene 2012
El Centro de Estudios "Nelson Mandela" de Resistencia, en un crítico documento, sostiene que el proyecto de entendimiento de Chaco con la empresa saudí Al-Khora yef, constituye "una auténtica situación de emergencia por las locuras de un gobierno que está de paso y que acosa el ambiente".
---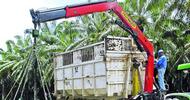 El Tiempo | 22 ene 2012
En el Congreso se prepara un proyecto de acto legislativo que pretende endurecer los requisitos para que inversionistas extranjeros puedan acceder a tierra colombiana.
---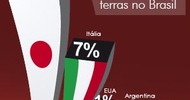 Agência Câmara de Notícias | 11 Jan 2012
A subcomissão que analisa regras para a compra de terras brasileiros por estrangeiros prorrogou suas atividades até 23 de março próximo.
---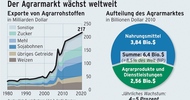 FAZ | 09 Jan 2012
Geldanlagen in der Landwirtschaft sind gefragt. Der amerikanische Großinvestor Jim Rogers rät dazu, Ackerland kaufen. Und zwar in Australien.
---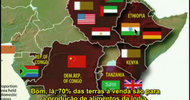 Al Jazeera | 25 Oct 2011
Programa The Stream exibido em 25/10/2011 pela Al Jazeera
---
farmlandgrab.org
weekly provides a list of the latest postings to farmlandgrab.org by email each week
farmlandgrab.org
is an open-publishing website, initiated by GRAIN, tracking today's global land grab for food production and people's movements against it
to unsubscribe from the list, click
this link
to visit or post materials to the website, click
this link