Food crisis and the global land grab
farmlandgrab.org weekly | 08 Feb 2012
---
National Geographic | 07 Feb 2012
Communities without economic power that live off of land to which they do not "own" are devastated when their government transfers the property rights to wealthy outside interests, who exploit the natural resources.
---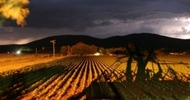 WBEZ | 06 Feb 2012
Entities such as USAID, the World Bank, and major U.S. universities are often the architects behind these land deals, which promise benefits for Africans but can often deliver food insecurity and displacement.
---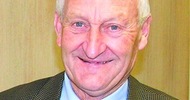 Latrobe Valley Express | 06 Feb 2012
Half of Gippsland's farmland could be foreign owned in a decade if current interest in the region continues on the same trajectory, two industry leaders have predicted.
---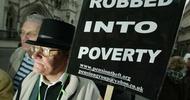 Professional Pensions | 06 Feb 2012
The £9bn Pension Protection Fund is set to add specialist farmland and timberland fund managers to its investment manager panel to assist its alternative investment programme.
---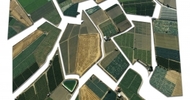 Financial News | 06 Feb 2012
Farming is a sector that Insight Investment, a UK asset manager best known for its expertise in investing in corporate bonds and government debt, has begun to target.
---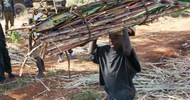 Monitor | 05 Feb 2012
Thousands of residents of Amuru District community, in Uganda, could soon lose their land after Gulu High Court ruled that over 40,000 hectares be given to Madhvani Group of companies to grow sugarcane.
---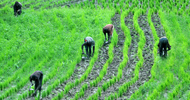 Nigerian Compass | 04 Feb 2012
A few hours after it was announced with fanfare, the N70 billion agriculture deal between Nigeria's Kwara State government and a Spanish consortium is generating controversy.
---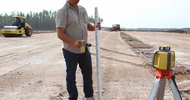 Ocala | 04 Feb 2012
The Canadian–based businessman has increased his Marion County land holdings in the past two years nearly sixfold, making him the largest private property owner in the county with 29,000 acres.
---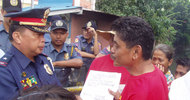 KMP | 03 Feb 2012
The militant peasant group Kilusang Magbubukid ng Pilipinas (KMP) today called on the House of Representatives' committees on agrarian reform and agriculture to conduct a probe and shoot down a $300-million land lease deal the government entered into with Bahrain.
---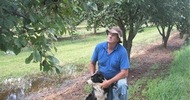 Stock & Land | 02 Feb 2012
On his farm at Coleambally, NSW, John Ward admits he is feeling emotional about how foreign investment into Australian agricultural land has been handled.
---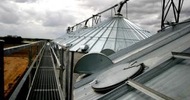 Dow Jones | 02 Feb 2012
China's pursuit of agricultural land overseas should be supplemented by building more grain processing facilities as part of the country's push for global expansion in the farming sector, says Chen Xiwen, general director of the Office of the Central Rural Work Leading Group.
---
Washington Times | 02 Feb 2012
China increasingly is buying farmland and agricultural companies in South America to feed its ever-growing population.
---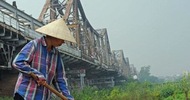 VOA | 02 Feb 2012
The demonstrators say the global lender's principles of responsible agricultural investment, known as RAI, fail in their stated objective to protect rights of small farmers.
---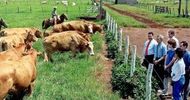 DTN/Progressive Farmer | 01 Feb 2012
Uncertainty continues over the rules that will govern foreign ownership of Brazilian farmland in the future. Indeed, the debate seems to have regressed and polarized over the last six months with legislators locked over the constitutionality of restrictions.
---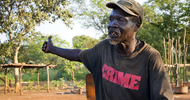 Le Monde | 05 Jan 2012
Rich soil, a tropical climate, and an abundance of water: the region of Gambela in the west of the country is fertile. Foreign investors are renting thousands of hectares of it to develop intensive agriculture without regard for the environment and the population, reports Le Monde.
---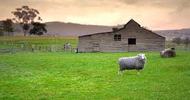 The Land | 27 Oct 2009
Peter Hannen is selling his sheep country in western NSW, Australia after his ambitious plan to raise $300 million for an agricultural fund with Dexian Capital couldn't find support.
---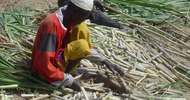 Wikileaks | 23 Feb 2009
During a February 2 meeting with the US Embassy, representatives of the Schaffer Global Group, enumerated repeated failings by the Malian government to honor an investment agreement with Schaffer and its South African technical partner, Ilovo, to establish a sugar cane plantation and refinery near the Malian town of Markala.
---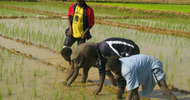 Nouvelle Tribune | 07 fev 2012
Le syndicat national des paysans du Bénin (Synpa) dénonce l'accaparement des terres agricoles par les multinationales et la passivité des autorités béninoises face à l'influence étrangère.
---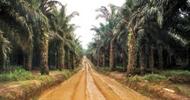 RFI | 02 fev 2012
A l'occasion d'un colloque organisé, ce mercredi 1er février à Londres, par Rights and Ressources Inititative (RRI), -une coalition internationale d'ONG-, une étude révèle que la faiblesse des systèmes fonciers met en danger les communautés rurales africaines et les expose à l'appétit des grandes multinationales agricoles.
---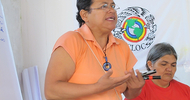 Ecoportal | 07 feb 2012
"Hay muchas dudas sobre cómo, en muy poco tiempo -unos diez años-, esas tierras de frontera han pasado a manos de extranjeros ¡y son las mejores tierras!"
---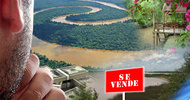 Iprofesional | 06 feb 2012
Los ministros de Agricultura y Justicia se reunieron para ultimar detalles del decreto que otorgará plena vigencia a la noma aprobada en diciembre de 2011
---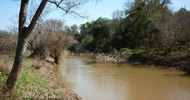 Chaco día por día | 06 feb 2012
Documento del Centro Nelson Mandela sostiene que el proyecto de entendimiento de Chaco con la empresa saudí Al-Khora yef, constituye "una auténtica situación de emergencia por las locuras de un gobierno que está de paso y que acosa el ambiente".
---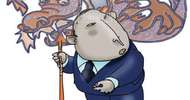 El Nacional | 05 feb 2012
Los venezolanos no podemos ni debemos ser ajenos ni cerrar los ojos, y menos en una etapa en la cual predomina el hermetismo oficial en las negociaciones con otros países
---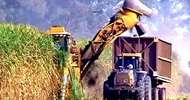 Folha | 06 Feb 2012
A Companhia Albertina formalizou o arrendamento de 8.000 hectares de cana-de-açúcar pela LDC-SEV -- braço sucroalcooleiro da francesa Louis Dreyfus Commodities.
---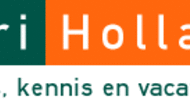 AgriHolland B.V. | 03 Feb 2012
Het totale areaal landbouwgrond dat van oorsprong Nederlandse land- en tuinbouwbedrijven in de afgelopen decennia in gebruik hebben genomen in het buitenland is ongeveer 500.000 hectare, dat is ongeveer gelijk aan 25% van het totale landbouwareaal in Nederland.
---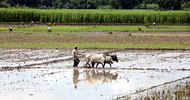 BMZ | 23 Jan 2012
On 23 January the German Federal Ministry for Economic Cooperation and Development launched a new position paper on large scale investment in land and its implication on development policies. Objective of the position paper is to reflect the recent dynamics. Currently the paper is available in German only.
---
farmlandgrab.org
weekly provides a list of the latest postings to farmlandgrab.org by email each week
farmlandgrab.org
is an open-publishing website, initiated by GRAIN, tracking today's global land grab for food production and people's movements against it
to unsubscribe from the list, click
this link
to visit or post materials to the website, click
this link