Food crisis and the global land grab
farmlandgrab.org weekly | 15 Feb 2012
---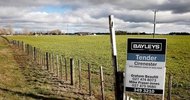 NZ Herald | 15 Feb 2012
Shanghai Pengxin will persevere with its $210 million bid to buy the Crafar dairy farms in spite of the High Court today overuling the Government's decision to allow the deal to go ahead.
---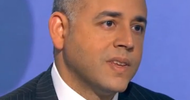 Bloomberg | 14 Feb 2012
Jose Minaya of TIAA-CREF talks about growing investor interest in farmland and the role of farmland in the pension fund's investment strategy.
---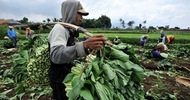 Economic Observer | 13 Feb 2012
The Chinese agricultural industry is speeding up the pace of its engagement with international agricultural markets as more policies aimed at encouraging companies to pursue "Going Out" policies are released.
---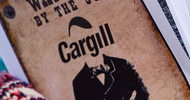 Australian Financial Review | 13 Feb 2012
A hedge fund run by an arm of the world's largest agriculture company, Cargill, has injected almost $40 million into a local company which buys Australian rural property.
---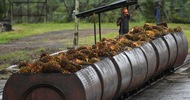 Bloomberg | 13 Feb 2012
Felda Global Ventures Holdings Bhd., Malaysia's biggest plantation operator, with a landbank of 880,000 ha, aims to file documents this week for the nation's biggest initial share sale in more than a year
---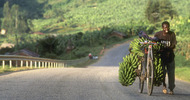 ADRICA-NET | 13 Feb 2012
The growing land conflict and land grab in Africa and Uganda in particular is a major challenge not only to livelihoods of the poor peasant rural farmers, but is also causing environmental genocide.
---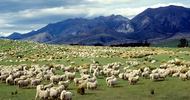 Fairfax NZ News | 13 Feb 2012
The amount of productive farmland being taken out of New Zealand hands each year has dropped off sharply in the past decade, figures show. But those opposed to overseas ownership of land say the best land has already been cherry-picked by foreign buyers who push prices up.
---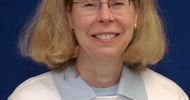 Associated Press | 11 Feb 2012
Iowa State University is no longer an adviser on an agricultural project in Tanzania led by Iowa-based AgriSol Energy.
---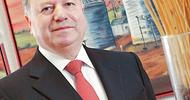 Macauhub | 10 Feb 2012
After analysing Colombia, Paraguay and Uruguay, Russia, the Ukraine and some other African countries, the board of SLC Agrícola settled on Mozambique because of its greater political stability and incentives offered by the government.
---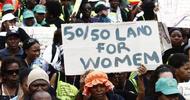 Open Democracy | 10 Feb 2012
Despite the African Union's commitment to strengthening women's access and control of land by placing land rights in the domain of human rights, it is silent on the issue of land grabs. This is a gap that the AU needs to plug.
---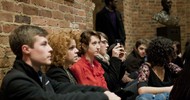 Vandy | 09 Feb 2012
Vanderbilt students and faculty staged a teach-in to voice disapproval of the university's investment practices, specifically claims that Vanderbilt investments in African land have negatively impacted local communities.
---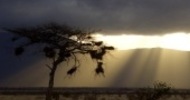 AltAssets | 09 Feb 2012
Sub-Saharan African agriculture investor EmVest Asset Management has received its first allocation from London-based Truestone Impact Investment Management, which focuses on delivering market rate returns from social and environmental investments.
---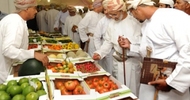 Muscat Daily | 08 Feb 2012
The option for Oman to boost its food security by investing in overseas farmland is still open, with interest shown by 'a number of countries,' according to H E Dr Fouad bin Ja'afar al Sajwani, Minister of Agriculture and Fisheries.
---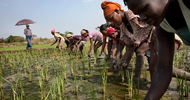 | 05 Dec 2011
Saudi Star Agricultural Development Plc, perhaps the biggest agro industry firm in Ethiopia, has added a big name to its roaster: Fikru Desalegn, former state minister for Capacity Building,
---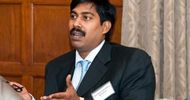 KGL Investors | 17 Nov 2011
Minutes from the Karuturi Global Limited Q2 FY2012 results conference call.
---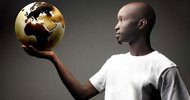 La Nouvelle Tribune | 14 fev 2012
Les organisations de la société civile venues de 13 pays africains se sont réunies à Ouidah les 08 et 09 février pour mûrir leurs stratégies de lutte contre l'accaparement des terres
---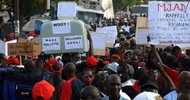 Walf Fadjri | 10 fev 2012
'S'il y a eu deux morts à Fanaye, c'est parce qu'il n'y a pas eu de transparence dans l'allocation de ces terres-là', a déclaré Amadou Kanouté, lors de la clôture de l'atelier international de 2 jours, organisé à Dakar, sur la transparence dans les attributions et les investissements dans les ressources foncières.
---
Leral.net | 09 fev 2012
Selon les responsables de l'institut pour la citoyenneté, les consommateurs et le développement, le régime de Wade a distribué plus de 650.000 ha de terres cultivables de manière nébuleuse à des nationaux et des étrangers ces dix dernières années, ou 17% des terres arables.
---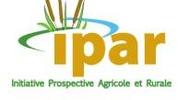 Walf Fadjri | 08 fev 2012
La frustration est d'autant plus grande que la majeure partie des terres concédées aux investisseurs privés n'est pas exploitée, constate l'Ipar
---
| 14 feb 2012
Tras largas protestas contra destrucción de lagunas de proyecto minero, campesinos de la región de Cajamarca marcharon a Lima y convocaron a miles tras de ellos y la simpatía de millones
---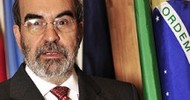 El País | 12 feb 2012
Apunta a legislar sobre venta del bien a gobiernos
---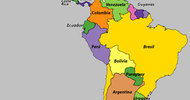 Prensa Latina | 11 feb 2012
El acaparamiento y extranjerización de tierras es un fenómeno que se intensifica en América Latina y el Caribe y agudiza las desigualdades, la exclusión y los conflictos sociales con implicaciones políticas.
---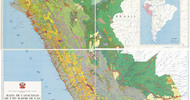 El Mercurio Digital | 10 feb 2012
A la fecha, existen diversos proyectos de ley para frenar el acaparamiento de tierras en el país, el año 2010 dos de estos fueron archivados y desde el año 2011, se viene dando un nuevo intento por frenar esta situación.
---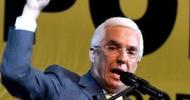 MOIR | 10 feb 2012
La demanda también señala que las normas del PND violan la seguridad alimentaria, pues permiten que los extranjeros se apropien de grandes cantidades de tierras para abastecer el mercado internacional.
---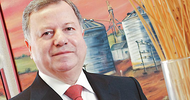 Macauhub | 10 Feb 2012
Após terem sido analisados vários países, casos da Colômbia, Paraguai e Uruguai, Rússia, Ucrânia e também outros países africanos, a administração da SLC Agrícola decidiu-se por Moçambique por haver maior estabilidade política e incentivos por parte do governo.
---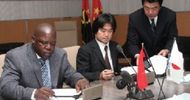 Jornal de Angola | 07 Feb 2012
Angola e Japão assinaram ontem, em Luanda, um protocolo para a construção das fábricas de produção e refinação de açúcar e etanol, no município de Humbe, no Cunene. O projecto tem uma área total de 66 mil hectares de plantação de cana-de-açúcar.
---
farmlandgrab.org
weekly provides a list of the latest postings to farmlandgrab.org by email each week
farmlandgrab.org
is an open-publishing website, initiated by GRAIN, tracking today's global land grab for food production and people's movements against it
to unsubscribe from the list, click
this link
to visit or post materials to the website, click
this link