Food crisis and the global land grab
farmlandgrab.org weekly | 14 Mar 2012
---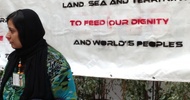 FIAN | 13 Mar 2012
These Guidelines, when understood as rights to land, fisheries and forests, are another tool in the ongoing struggle to eradicate hunger from the world.
---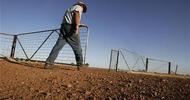 The Australian | 13 Mar 2012
Australian farmers have demanded an overhaul of foreign investment rules ahead of any attempt to harness Asian capital to boost the nation's food production.
---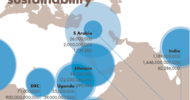 Earth Security | 12 Mar 2012
The Land Security Agenda advocates a move from a 'land-grabs' debate to 'land stewardship' solutions.
---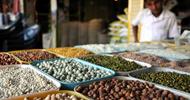 Bloomberg | 12 Mar 2012
Saudi Arabia is reducing grain production to reduce unsustainable use of groundwater and encouraging companies to lease tracts of land in Africa for growing, a new UN report on water says.
---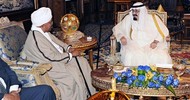 Sudan Tribune | 12 Mar 2012
The Sudanese finance and national economy minister Ali Mahmood Abdel-Rasool said that his government welcomes an initiative by Saudi King Abdullah Bin Abdel Aziz to work towards Arab food security through the implementation of major economic projects in Sudan.
---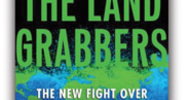 Conservation Magazine | 12 Mar 2012
Gaia Vince reviews "The Land Grabbers", a new book by Fred Pearce
---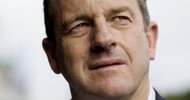 NZ Herald | 11 Mar 2012
The proposed Overseas Investment Amendment Bill would prevent foreign investors from buying rural land unless they could prove it would bring substantial benefits to New Zealand
---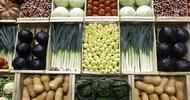 Reuters | 09 Mar 2012
Wall Street has found its place on the farm. Prospects for profits tied to increasing food production are driving a proliferation of new niche investment vehicles focused on agriculture.
---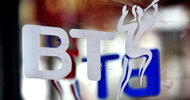 IPE | 09 Mar 2012
The BT Pension Scheme has acknowledged that investing in agriculture land was a "real challenge" due to concerns over accusations of land grabbing.
---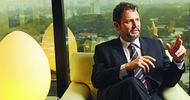 Reuters | 09 Mar 2012
Restrictions on foreign companies buying Brazilian farmland will deprive the agricultural sector of around 100 billion reais ($56.15 billion) in investment, according to estimates drawn up by the sector.
---
Global Times | 09 Mar 2012
State-owned food giant COFCO Corp is likely to pursue more overseas acquisitions of sugar companies, its Chairman Ning Gaoning said on the sidelines of the ongoing National People's Congress in Beijing Thursday.
---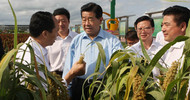 Reuters | 07 Mar 2012
Beidahuang State Farm Group has started to plant soybeans on 13,000 hectares of farmland in Argentina, while COFCO says it is looking for opportunities to invest in Argentina and Brazil for grains production and in Australia for sugar production.
---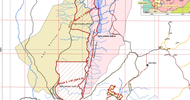 International Rivers | 06 Mar 2012
A government map leaked to International Rivers delineates sugar plantations with a total area of 2,450 square kilometers – almost the size of Luxembourg – that the Ethiopian government is seeking to develop in the sensitive ecosystems of the Lower Omo Valley.
---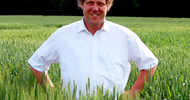 Agrimoney | 06 Mar 2012
German-based Ekosem-Agrar unveiled a E50m bond issue to raise funds for doubling its Russian milking herd, and expanding its 160,000-hectare landbank, extending the wave of investment heading into the country's dairy market.
---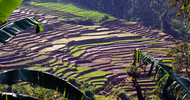 Emirates 24l7 | 05 Mar 2012
Sri Lanka is opening up its farmland to attract international investment and is keen on building business partnerships with Gulf based firms.
---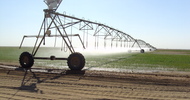 Oil for Food | 07 Dec 2011
After talking with Sudanese decision makers and visiting agricultural projects, Eckart Woertz finds that Gulf countries are only engaging reluctantly in agro projects in Sudan.
---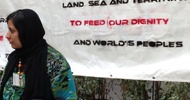 La Via Campesina | 14 mar 2012
Ces directives, fondées sur les droits à la terre, aux pêches et aux forêts, pourront contribuer au combat continu pour éradiquer la faim dans le monde.
---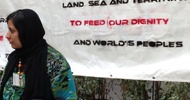 FIAN | 14 mar 2012
Estas Directrices entendidas como derecho a la tierra, las pesquerías y los bosques para la humanidad toda, podrán ser otra herramienta en el camino para erradicar el hambre del mundo.
---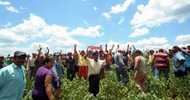 Página 12 | 13 mar 2012
La preocupación de los ambientalistas se basa en que las tierras chaqueñas son frágiles y que estos productores brasileños están realizando grandes desmontes para dedicarse preferentemente a la ganadería.
---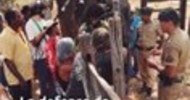 Revista LEISA | 13 mar 2012
"Terminamos recalcando que el actual acaparamiento de tierras desconoce los derechos de los campesinos, los pequeños productores y las poblaciones indígenas, que no tienen participación en las decisiones que afectan sus medios de vida y su cultura"
---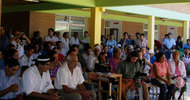 Chaco día por día | 13 mar 2012
Habitantes del Interfluvio se mostraron en contra del mega emprendimiento saudí que pretende realizar la producción agrícola intensiva en tierras de El Impenetrable. La declaración se dio en un encuentro realizado este domingo.
---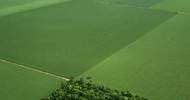 La Prensa Gráfica | 12 mar 2012
Compañías brasileñas controladas por extranjeros tienen restricciones
---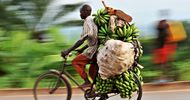 Information.dk | 12 Mar 2012
Som nogle af de første pensionskasser kaster PKA og PensionDanmark sig ind i kapløbet om de nye værdier i omstilling af det afrikanske landbrug. En svær øvelse, siger fagfolk
---
Global land grabbing II

Ithaca, New York

LDPI

17 Oct 2012
farmlandgrab.org
weekly provides a list of the latest postings to farmlandgrab.org by email each week
farmlandgrab.org
is an open-publishing website, initiated by GRAIN, tracking today's global land grab for food production and people's movements against it
to unsubscribe from the list, click
this link
to visit or post materials to the website, click
this link