Food crisis and the global land grab
farmlandgrab.org weekly | 21 Mar 2012
---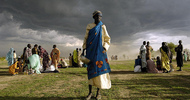 Reuters | 21 Mar 2012
A unit of Egyptian private equity firm Citadel Capital plans to cultivate up to 40,000 acres of farmland in South Sudan to sell staple foods such as maize in the newly-independent nation.
---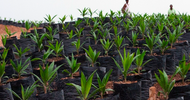 IRIN | 20 Mar 2012
As more and more companies flock to the country to lease large tracts of land, murmurs of protest and unrest are cropping up among local populations who are unhappy with the way the deals are done.
---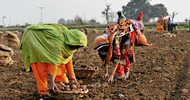 Daily Times | 20 Mar 2012
The Pakistan government should table a bill in the parliament before proposing further selling of agricultural lands in order to have a legitimate regulatory mechanism in place, says economist.
---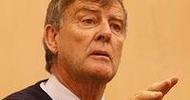 SMH | 20 Mar 2012
Australian Liberal senator Bill Heffernan has described as "bullshit" his party's proposed policy for more scrutiny of overseas companies buying into Australian agriculture because it ignored the real threat posed by foreign government-owned funds buying up farmland.
---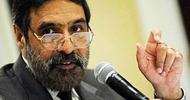 Daily Trust | 19 Mar 2012
About 900 million hectares of arable land are not properly utilised for agriculture in Africa's rich soil, says Indian Minister of Industry, Commerce and Textile, Mr Anand Sharma.
---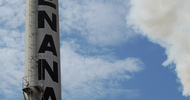 Reuters | 18 Mar 2012
Kenana, Sudan's biggest sugar company, is planning to raise $200 million listing a quarter of its shares in Hong Kong in December, to finance new projects.
---
CELEP | 17 Mar 2012
Two articles on large-scale land investment in Ethiopia examine the implications for smallholder farmers and pastoralists.
---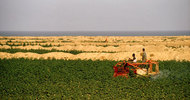 The Reporter | 16 Mar 2012
Ethiopia's Ministry of Agriculture has suspended the provision of land for investment purposes due to self-assessment.
---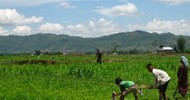 IATP | 16 Mar 2012
"The CFS is expected to adopt the VGs in May. Then for part two: laws with an enforcement mechanism. National laws, because that is where it really counts. And multilateral rules, too, to discipline foreign investors," write IATP.
---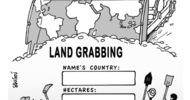 Via Campesina | 16 Mar 2012
Via Campesina asks people to fill out poster with the name of local land grabbers and to send in pictures of protest actions on the International Day of Peasant's Struggle.
---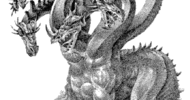 Awoko | 16 Mar 2012
The million dollar question begging for answer is whether the country is deriving any benefit from these investments?
---
The Star | 16 Mar 2012
The bottom line is that it is the responsibility of the host governments to set policies and a legal framework that protect their citizens' interests – by encouraging investment, and protecting the rights of affected individuals.
---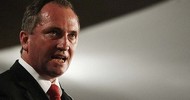 SMH | 16 Mar 2012
The Australian Nationals senator Barnaby Joyce is pushing for even tougher restrictions on foreign ownership of farmland and agribusinesses than those advocated by his party, fuelling Liberal anger at Tony Abbott's failure to rein in National Party ''freelancing'' on sensitive economic issues.
---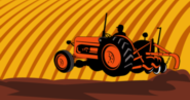 Professional Pensions | 16 Mar 2012
The £35bn BT Pension Scheme is seeking to replace its commodity future exposure with investment in agricultural land
---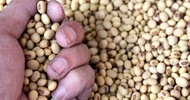 Want China Times | 15 Mar 2012
Officials from Chongqing in southwest China plan to invest US$6 billion this year to develop agriculture in Brazil, Argentina, Canada and other countries.
---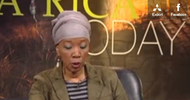 Africa Today | 15 Mar 2012
Small farmers lose livelihoods as 'controversial' palm-oil producing multinational moves in. Much of rural Liberia's population lives on land that has been in the family for generations.
---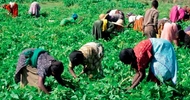 SIWI | 14 Mar 2012
A new exploratory report from the Stockholm International Water Institute investigates how the current surge in land acquisitions and investments by foreign countries, sovereign wealth funds, private corporations and domestic investors will affect transboundary water management, an area where current knowledge is sparse.
---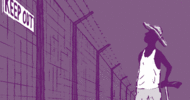 Waging Nonviolence | 14 Mar 2012
Despite decades of anti-colonial civilian resistance in Africa, a pernicious movement of land acquisition is overtaking the continent at a rate unprecedented since the conquests of the 19th Century.
---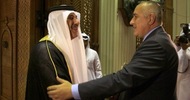 Novinite | 14 Mar 2012
Qatar will invest in three sectors in farming in Bulgaria says Bulgarian Prime Minister, Boyko Borisov.
---
Sudan Tribune | 10 Mar 2012
Sudan's President says his government gave Qatar 250,000 acres of land in the Nile River state but the project was put on hold because China cancelled a loan that was needed to extend electricity in the area.
---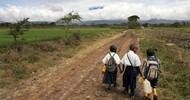 Slate.fr | 20 mar 2012
De nouveaux acteurs entrent dans l'accaparement des terres arables africaines. La rentabilité de ces placements n'en finit pas d'attirer les investisseurs.
---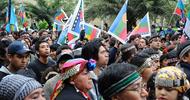 Metamag | 19 mar 2012
C'est le premier coup d'arrêt au phénomène de marchandisation du sol
---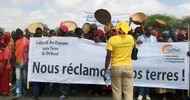 ENDA Pronat | 18 mar 2012
Le thème du foncier et de la problématique accaparement des terres a fait son entrée dans la campagne présidentielle du Sénégal. Radio France Internationale (RFI) a réalisé un reportage sur le cas Diokoul.
---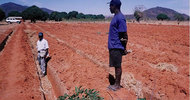 AfriSCOOP | 17 mar 2012
Inades-Formation Togo a organisé du 15 au 16 mars 2012 à Lomé le premier Forum sur l'accaparement des terres au Togo.
---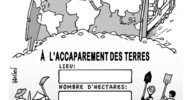 La Via Campesina | 16 mar 2012
Où que vous soyez le 17 avril 2012, complétez cette affiche en y indiquant les accapareurs de terres de chez vous et envoyez-nous une photo de la manière dont vous l'utilisez pour protestez.
---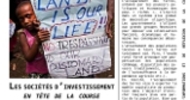 FASTI | 02 mar 2012
Nouveau dossier publié par la FASTI
---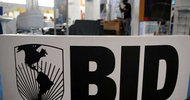 El Semanario | 20 mar 2012
Este fondo permitirá apoyar proyectos de infraestructura y agricultura en AL
---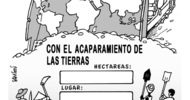 Vía Campesina | 16 mar 2012
17 Abril: Día Internacional de las luchas campesinas
---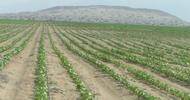 Servindi | 15 mar 2012
Lo que viene ocurriendo en el Perú no es un proceso aislado, sino parte de un fenómeno mundial de adquisición de tierras a gran escala, alentado por el ascenso en la demanda global de alimentos, forraje, madera, minerales y viviendas.
---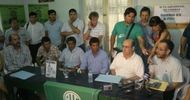 Data Chaco | 13 mar 2012
La Asamblea Popular expresó "vemos con preocupación cómo el gobierno provincial "sigue avanzando desde el silencio en la concreción del convenio con el grupo árabe "Al Korayef"
---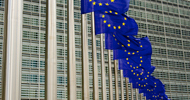 IL FATTO ALIMENTARE | 19 Mar 2012
Sul caso Etiopia quattro eurodeputati italiani chiedono al vicepresidente della Commissione di intervenire
---
farmlandgrab.org
weekly provides a list of the latest postings to farmlandgrab.org by email each week
farmlandgrab.org
is an open-publishing website, initiated by GRAIN, tracking today's global land grab for food production and people's movements against it
to unsubscribe from the list, click
this link
to visit or post materials to the website, click
this link