Food crisis and the global land grab
farmlandgrab.org weekly | 28 Mar 2012
---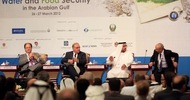 The National | 28 Mar 2012
The UAE should instead be looking to diversify and better monitor its agricultural investments abroad, says Dr Raed Safadi, the deputy director of trade and agriculture at the OECD.
---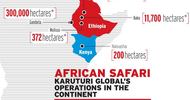 Business Today | 28 Mar 2012
Largest cut flower exporter Karuturi Global ventures into food business
---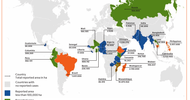 BMZ | 27 Mar 2012
If large-scale land purchases and leases are agreed upon and implemented with due regard to six basic principles, they can play an important role in the development of rural areas, says the German government agency BMZ
---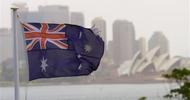 Bloomberg | 27 Mar 2012
Almost half of Australian executives surveyed by an international law firm favor higher trade barriers to protect the nation's food supply and see foreign investment in agriculture and farmland as a threat.
---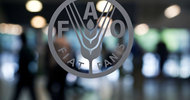 Nicosia Business Review | 27 Mar 2012
The UN has proposed that countries set limits on the size of agriculture land sales to regulate the growing trend of so-called farmland grabs.
---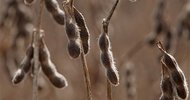 Nicosia Business Review | 27 Mar 2012
Proposed legislation will most likely include banning foreign state-owned companies, sovereign wealth funds and non-governmental organisations from purchasing farmland, while private projects would be approved on a case-by-case basis.
---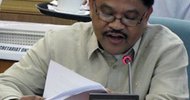 Business Mirror | 26 Mar 2012
Legislator calls for an investigation, in aid of legislation, into the $50-million joint-venture deal between the Kingdom of Bahrain and the AMA Group Holdings to operate a 10,000-hectare agricultural farm in Mindanao.
---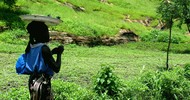 Sapa-AFP | 26 Mar 2012
Within a few years, acquisition of foreign farmland has become an issue with plenty of explosive potential for the environment and security.
---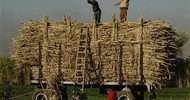 Business Standard | 26 Mar 2012
Company looks to tide over land-grabbing allegations, devastating flood for its $300mn project in Ethiopia.
---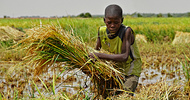 This Day | 25 Mar 2012
Lawyers Unite Against Corruption in Nigeria demands probe into the planned N70billion deal on rice production and processing between the governor Abdulfatah Ahmed-led administration of Kwara State and Vasolar Consortium Company of Spain.
---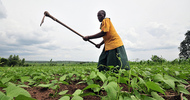 PANA | 25 Mar 2012
CAADP report urges African ministers to pursue incentives to ease private investments in agriculture without undermining national sovereignty in areas such as land and water acquisition.
---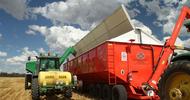 Western Producer | 23 Mar 2012
Corporate control of Australia's farmland is beginning to ruffle feathers among some of the country's primary producers.?
---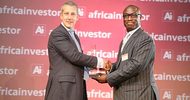 BBC | 23 Mar 2012
Neil Crowder of Chayton Capital tells the BBC that farming in Africa can be very profitable - just wait till you hear how much he expects investors will make. But will it also benefit Africans?
---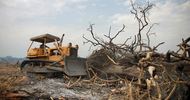 Bloomberg | 23 Mar 2012
Ethiopia's government said it plans to clear land and provide infrastructure for investors to accelerate a commercial farming drive in the west of the country, amid opposition to the plans that left 19 people dead.
---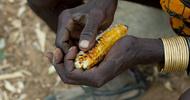 Angola Press | 23 Mar 2012
The Angolan executive will give to Cape Verde in coming days about 7.500 hectares of land in Quibala district to grow maize for export back home
---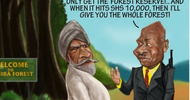 International Rivers | 23 Mar 2012
In Uganda it is the top leadership that initiates the land grabs for global land thieves. Whole communities are being displaced and scattered.
---
Farm Weekly | 23 Mar 2012
Hangzhou Wahaha Group Co, China's biggest beverage producer, hopes to invest about $220 million in dairy farms in Western Australia in order to expand its import channels for milk.
---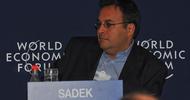 Nairobi Star | 21 Mar 2012
To date, Citadel Capital has invested US$ 25 million in the Concord farm project, which makes us by far one of the largest investors in South Sudan outside the oil industry.
---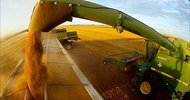 Agrimoney | 21 Mar 2012
Trigon Agri, in its second acquisition this month , raised its Black Sea landbank nearly to 200,000 hectares, in a deal the farm operator said would "substantially upgrade the quality" of its Russian portfolio.
---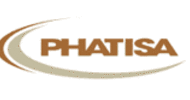 Phatisa | 12 Nov 2011
In August 2011, Phatisa concluded its first transaction to invest US$ 10 million alongside the Finnish Fund for Industrial Cooperation Limited (FINNFUND) and the Company's Sponsors, in Goldtree a palm oil plantation and milling company in Sierra Leone, representing a total investment of US$ 20 million.
---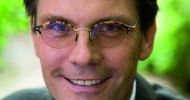 Aquila Capital | 02 Nov 2011
Aquila Capital Green Assets, part of the Aquila Group, is pleased to announce today that it has become an official signatory to the recently launched Principles for Responsible Investment in Farmland.
---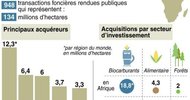 AFP | 25 mar 2012
"C'est une bombe qui peut exploser si on ne s'en occupe pas", prévient Paul Mathieu, expert auprès de la FAO
---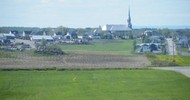 infodimanche | 24 mar 2012
Au cours des dernières années, des consortiums étrangers ont manifesté leur intention de se porter acquéreurs des terres agricoles québécoises. Cette demande vient de pays émergents qui manquent de terres agricoles.
---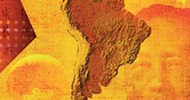 Analítica | 24 mar 2012
"Debido a las estrictas regulaciones en Brasil y Argentina para la compra de tierras agrícolas por parte de inversionistas extranjeros, China ha cambiado su modelo y está invirtiendo en infraestructura en lugar de tierras..."
---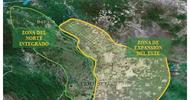 ALAI | 22 mar 2012
No es desconocido que la ampliación de la frontera agrícola -en Bolivia y otros países- está íntimamente relacionada con la privatización, concentración y-como se observa en los últimos años en nuestro país- con la extranjerización de la tierra.
---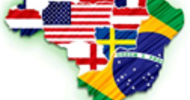 MST | 28 Mar 2012
O movimento defende a proibição da aquisição de terras por pessoas e empresas que não vivem ou não tem sede no Brasil.
---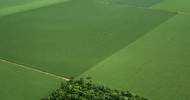 IHU | 27 Mar 2012
Pelo acordo, deputados vão aprovar o fim de restrições a empresas brasileiras com maioria de capital estrangeiro
---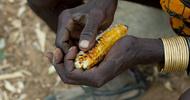 Angola Press | 22 Mar 2012
O Executivo angolano, por intermédio do Ministério da Agricultura, Desenvolvimento Rural e Pescas, vai ceder a Cabo Verde, nos próximos tempos, cerca de sete mil e 500 hectares de terra, para a produção agro-pecuária, no quadro do reforço e alargamento das relações bilaterais.
---
The Scramble for African Land, Water and Resources

University of Ottawa, Canada (Desmarais, 55 Laurier Avenue East, Room 3120)

School of International Development and Global Studies at the University of Ottawa

28 Mar 2012
farmlandgrab.org
weekly provides a list of the latest postings to farmlandgrab.org by email each week
farmlandgrab.org
is an open-publishing website, initiated by GRAIN, tracking today's global land grab for food production and people's movements against it
to unsubscribe from the list, click
this link
to visit or post materials to the website, click
this link