Food crisis and the global land grab
farmlandgrab.org weekly | 04 Apr 2012
---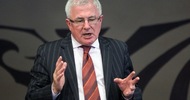 NZ Herald | 04 Apr 2012
The Government clearly hopes the Crafar Farms' controversy will be put to bed before China's fourth-ranked leader Jia Qinglin visits Christchurch and Wellington in mid-April.
---
Huffington Post | 03 Apr 2012
For millions of indigenous villagers and pastoralists land grabbing means forced relocation, loss of livelihoods, and a death blow to their ancient cultures.
---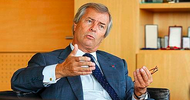 Oakland Institute | 02 Apr 2012
In yet another exposé of exploitative practices associated with large-scale land acquisitions, the Oakland Institute examines Socfin Agricultural Corporation Sierra Leone (Socfin), controlled by the powerful French corporate titan Vincent Bolloré
---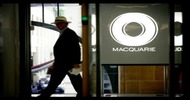 Australian Financial Review | 02 Apr 2012
Macquarie Group's new farmland fund, which is targeting farms in Australia and Brazil, has purchased its first two properties in Australia worth a total of almost $40 million.
---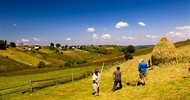 The Diplomat | 02 Apr 2012
Romanian government considers setting up a land bank with priority in the acquisition of agricultural land to restrict the flow of foreign investments.
---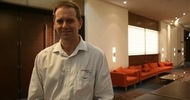 Farm Weekly | 02 Apr 2012
With foreign investment in agriculture already occurring in Australia, many within the agricultural industry believe we need to be wary.
---
Asian Peasant Coalition | 31 Mar 2012
The Aliansi Gerakan Reforma Agraria (AGRA), led the farmers of Pandan Lagan village to reclaim their lands in Jambi, Indonesia
---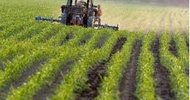 bne | 29 Mar 2012
The countries say that they now believe their farmers are not yet ready to compete on a free land market with foreign investors
---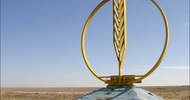 The Financial | 29 Mar 2012
The EBRD makes a US$45 million equity investment in KazExportAstyk, which controls 1m hectares of agricultural land in Kazakhstan – an area about the size of Denmark.
---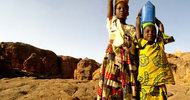 TNI | 29 Mar 2012
Water grabbing refers to situations where powerful actors take control of valuable water resources for their own benefit, depriving local communities whose livelihoods often depend on these resources and ecosystems.
---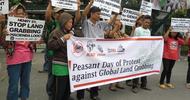 APC | 29 Mar 2012
At least 100 farmers led by members of the Asian Peasant Coalition joined a protest in the Philippines against global land grabbing, calling on governments in Asia to stop devoting their lands to the food security of other nations
---
Asian Peasant Coalition | 29 Mar 2012
At least 100 farmers joined a protest in front of the Department of Agriculture in Quezon City led by the members of the Asian Peasant Coalition (APC) in the Philippines such as the Kilusang Magbubukid ng Pilipinas (KMP), AMIHAN (National Federation of Peasant Women), UMA (Union of Agricultural Workers), and the PAMALAKAYA (National Federation of Small Fisherfolks of the Philippines). Also present is the Anakpawis partylist and the National Network of Agrarian Reform Advocates (NNARA)-Youth.
---
Farm Weekly | 23 Mar 2012
Hangzhou Wahaha Group Co, China's biggest beverage producer, hopes to invest about $220 million in dairy farms in Western Australia in order to expand its import channels for milk.
---
Africa Assets | 23 Mar 2012
Egypt's Citadel Capital has been busy defending its work in Africa, such as in South Sudan where it has taken a number of measures to ensure its agribusiness project benefits the local community and doesn't step on small farmer toes.
---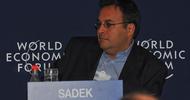 Nairobi Star | 21 Mar 2012
To date, Citadel Capital has invested US$ 25 million in the Concord farm project, which makes us by far one of the largest investors in South Sudan outside the oil industry.
---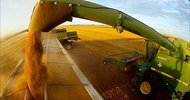 Agrimoney | 21 Mar 2012
Trigon Agri, in its second acquisition this month , raised its Black Sea landbank nearly to 200,000 hectares, in a deal the farm operator said would "substantially upgrade the quality" of its Russian portfolio.
---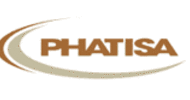 Phatisa | 12 Nov 2011
In August 2011, Phatisa concluded its first transaction to invest US$ 10 million alongside the Finnish Fund for Industrial Cooperation Limited (FINNFUND) and the Company's Sponsors, in Goldtree a palm oil plantation and milling company in Sierra Leone, representing a total investment of US$ 20 million.
---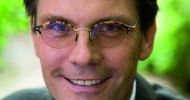 Aquila Capital | 02 Nov 2011
Aquila Capital Green Assets, part of the Aquila Group, is pleased to announce today that it has become an official signatory to the recently launched Principles for Responsible Investment in Farmland.
---
Dhamsara | 31 Oct 2011
It concerns 5000 acres of the Somawathiya National Park in Sri Lanka being cleared for a large-scale banana plantation by an international agribusiness company, Dole.
---
Tehelka | 06 Apr 2011
The cooperation in infrastructure and food processing sectors could fuel growth.
---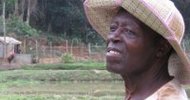 Infosud | 29 mar 2012
En acquérant ces terres, la firme américaine accapare aussi l'essentiel des ressources du sol et du sous-sol. « Le contrat de la Sgsoc lui accorde le droit d'utiliser, gratuitement, des quantités illimités d'eau dans sa concession foncière. »
---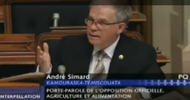 La Vie Agricole | 29 mar 2012
Videéo sur l'accaparement des terres agricoles au Québec
---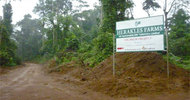 Koaci.com | 28 mar 2012
Dans le Sud-ouest du Cameroun, le groupe agro-industriel américain Herakles Farms détient désormais plus de 74'000 hectares, avec un bail de 99 ans
---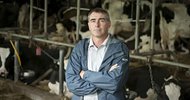 UPA | 28 mar 2012
Alors qu'on apprenait récemment que des investisseurs privés procèdent à des acquisitions massives de terres agricoles au profit de caisses de retraite, l'Union des producteurs agricoles au Québec dévoile aujourd'hui une étude sur le phénomène de l'accaparement des terres.
---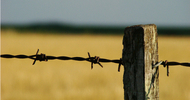 Diario Buenos Aires | 02 abr 2012
Avanza el relevamiento de casos de extranjerización de tierras rurales
---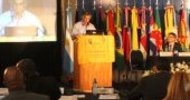 Radio Mundo Real | 31 mar 2012
"Recomendamos....Detener y condenar el acaparamiento de la tierra y otros bienes naturales e impulsar la implementación de las Directrices relativas a la Tenencia de la Tierra, las Pesquerías y los Bosques"
---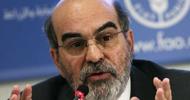 Telam | 30 mar 2012
Durante el encuentro se abordó la problemática de la extranjerización de tierra.
---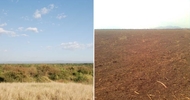 El Mundo | 30 mar 2012
"El desastre no sólo va a ser humano, sino que también ambiental, con repercusiones para casi medio millón de personas entre los dos países y para la fauna salvaje"
---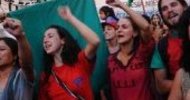 Radio Mundo Real | 30 mar 2012
La Conferencia demandó a la FAO "Detener y condenar el acaparamiento de la tierra y otros bienes naturales..."
---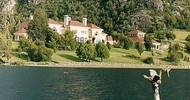 ANBariloche | 29 mar 2012
La legislatura de la provincia de Río Negro aprobó, en primera instancia, un proyecto de Ley de protección del domino de tierras rurales y de limitación a la extranjerización de las mismas.
---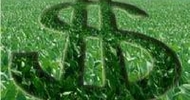 Agronoticias | 28 Mar 2012
A subcomissão, criada para propor novas regras à compra de terras brasileiras por estrangeiros, decidiu adiar votação de relatório
---
farmlandgrab.org
weekly provides a list of the latest postings to farmlandgrab.org by email each week
farmlandgrab.org
is an open-publishing website, initiated by GRAIN, tracking today's global land grab for food production and people's movements against it
to unsubscribe from the list, click
this link
to visit or post materials to the website, click
this link