Food crisis and the global land grab
farmlandgrab.org weekly | 11 Apr 2012
---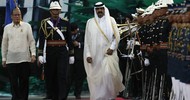 Rappler | 10 Apr 2012
The Philippines and Qatar signed 4 bilateral agreements and one private sector agreement seen to boost cooperation in investments, tourism, fisheries and the legal field.
---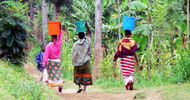 Tanzania Daily News | 10 Apr 2012
The craze in recent years for huge investments in bio energy and agribusiness in Tanzania has seen small poor farmers being dispossessed of their lands through tricky contracts and the false hope of making riches overnight.
---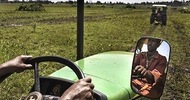 Asia Sentinel | 09 Apr 2012
India, which doesn't allow corporate farming domestically, has joined the growing list of countries going overseas to look for food security.
---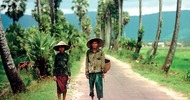 Financial Express | 09 Apr 2012
Myanmar diplomatically bypassed a Bangladesh proposal last year for taking agricultural land on lease for cultivation in that country.
---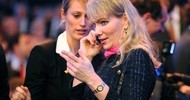 World-Grain.com | 09 Apr 2012
Combined firm, RZ Agro Holding Ltd., will control 97,500 ha in the Rostov Region of Russia.
---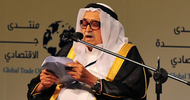 Sudan Tribune | 09 Apr 2012
Saudi businessman Saleh Kamel announced last week that the Sudanese government agreed to give his country two million acres [809 371 hectares] of farmland for a project that will allow the Arab Gulf state to ensure a steady food supply.
---
Rural Modernity | 08 Apr 2012
The increasing dominance of China in Africa - industry, not agriculture. UK and US deserve greater critique.
---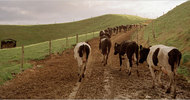 TVNZ | 08 Apr 2012
New Zealand's reputation will be damaged in Asia if the sale of the Crafar dairy farms to Chinese interests does not go through, says a Kiwi managing investments in China.
---
Rural Modernity | 07 Apr 2012
How corporate transparency encourages secrecy - the counterproductive role of many NGO's.
---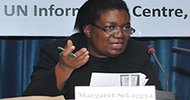 UNOHCHR | 05 Apr 2012
The UN Special Rapporteur on human rights defenders, Margaret Sekaggya, has called for swift action by States to combat impunity for attacks and violations against people trying to resolve land conflicts or denounce land grabbing and evictions
---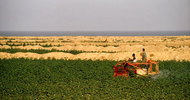 Reuters | 05 Apr 2012
Around 400 companies submit applications for licenses for farmland in Ethiopia each month with a growing number of them from Europe.
---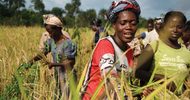 Politico | 04 Apr 2012
Meeting of delegates from eight districts and twenty chiefdoms affected by large scale land acquisitions for agribusiness in Sierra Leone ends with formation of a coalition to serve as a watchdog on land issues in the country.
---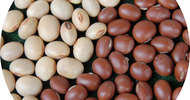 TradeInvest Africa | 04 Apr 2012
Chayton already produces 10% of Zambia's soya and 5% of the country's wheat. Over the next 12 months, production will increase to at least 35% and 15% respectively.
---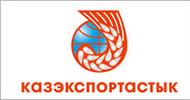 OCA Magazine | 03 Apr 2012
Against a backdrop of rising world wheat prices, the European Bank for Reconstruction and Development has chosen Kazakhstan as the destination for its first ever equity investment in farming.
---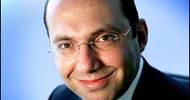 bfinance | 02 Apr 2012
While agricultural land has the potential to provide a source of long term fixed income, the hurdles are enormous. Extreme illiquidity and sensitivity to geo-political risk mean that diversification of holdings and careful selection are key.
---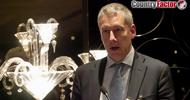 Country Factor | 09 Dec 2011
Neil Crowder - CEO Chayton Africa presenting on Investing in Zambia's agriculture - Zambia Investment Forum London 2011
---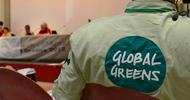 Mediapart | 11 avr 2012
Du 29 mars au 1er avril 2012, se tenait au nord de Dakar le troisième Congrès des Global Greens, ou Verts mondiaux.
---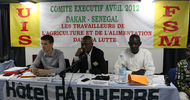 Xinhua | 10 avr 2012
L'Union internationale des syndicats des travailleurs de l'agriculture, de l'alimentation, du commerce, de l'industrie textile (UIS), a dénoncé ce mardi à Dakar, l'accaparement des terres dans de nombreux pays du monde
---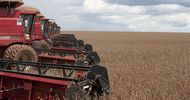 El Correo | 08 avr 2012
Phénomène mondial, l'accaparement des terres agricoles par des investisseurs étrangers est un sujet qui préoccupe de plus en plus les pays d'Amérique Latine soucieux de préserver leur souveraineté alimentaire.
---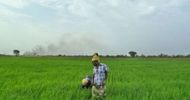 AFP | 06 avr 2012
Quand le gouvernement éthiopien a proposé à Thwol Othoy de déménager vers de nouvelles terres, il a accepté, séduit par la promesse d'une meilleure vie: une terre à cultiver, non loin d'un centre médical et d'une école pour ses enfants.
---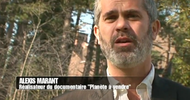 YouTube | 27 mar 2012
Entretien avec Alexis Marant, réalisateur du documentaire "Planète à vendre", prix spécial du jury 2012 au FIGRA
---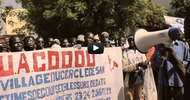 No-Vox | 16 mar 2012
Vidéo de la marche organisée le 13 mars 2012, à Bamako, Mali, par l'Union des Associations et Coordination des Associations pour le Développement et la Défense des Droits des Démunis.
---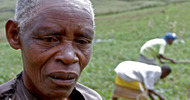 Semana | 10 abr 2012
Multinacionales, países petroleros y fondos de inversión están comprando millones de hectáreas. El equilibrio natural, el destino de los campesinos y el futuro del planeta están en juego.
---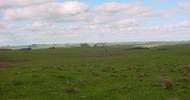 El País | 05 abr 2012
Proyectos. Hay dos iniciativas para restringir la compra de campos
---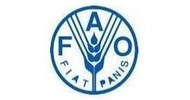 Agencia Púlsar | 05 abr 2012
Los movimientos sociales se mostraron en desacuerdo con las conclusiones del reporte final "Dinámicas en el mercado de la tierra en América Latina y el Caribe" elaborado por la FAO
---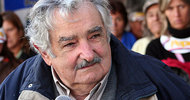 El País | 04 abr 2012
El Presidente de la República, José Mujica, volvió a remarcar su postura contraria a la existencia de sociedades anónimas vinculadas a la compra de tierras.
---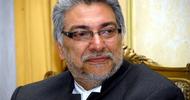 Diario Financiero | 30 mar 2012
El conflicto involucró un terreno de 162.000 hectáreas que pertenece a Tranquilino Favero, un brasileño que es el mayor agricultor de soya en Paraguay.
---
Euromoney Food & Finance Conference

London

Euromoney

17 May 2012
farmlandgrab.org
weekly provides a list of the latest postings to farmlandgrab.org by email each week
farmlandgrab.org
is an open-publishing website, initiated by GRAIN, tracking today's global land grab for food production and people's movements against it
to unsubscribe from the list, click
this link
to visit or post materials to the website, click
this link