Food crisis and the global land grab
farmlandgrab.org weekly | 18 Apr 2012
---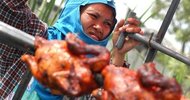 ABC | 18 Apr 2012
CP Group has opened an office in Melbourne to start buying red meat and grains and set up a salmon farm in Australia.
---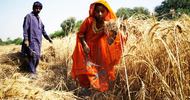 Pakistan Today | 18 Apr 2012
Pakistan has announced an investment policy which is encouraging the corporate sector to engage vast lands in all four provinces of Pakistan on very easy terms.
---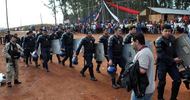 The Guardian | 17 Apr 2012
Governments in the global south are claiming farmland is 'empty' and 'unused' – and flogging it off to foreigners who promise investment. The June summit in Rio needs to call a halt to this.
---
Rural Modernity | 17 Apr 2012
Wilmar acquires three new plantations for 19,712 hectares in Nigeria's Cross River State.
---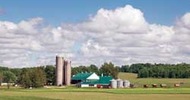 Country World | 17 Apr 2012
When University of Texas professor John Doggett spoke at the Governor's Ag Conference in Nebraska, he stirred up echoes of an issue that has been largely dormant in America for the past few years, but one that he said will soon return.
---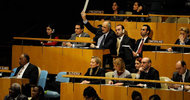 TWN | 17 Apr 2012
The G77 and China have alerted the UN General Assembly to the emerging trend of "massive acquisition by large investors from developed countries of farm land in developing countries". The farm land is being bought not for food security, but for the speculative purpose of future agricultural production, which thus creates a significant added burden to food insecurity globally.
---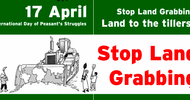 Via Campesina | 16 Apr 2012
La Via Campesina is mobilising on April 17 to oppose the current offensive by some states and large corporations to grab land from the farmers, women and men, who have been cultivating it for centuries.
---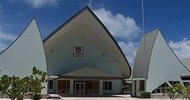 ABC | 16 Apr 2012
Kiribati President Anote Tong says there are no plans to begin moving people to the newly-purchased 2,200 ha of land in Fiji. The estate is rich agricultural land and its role is more likely to be for food security.
---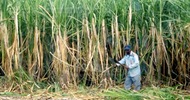 Philippine Star | 15 Apr 2012
Southeast Asia has become ever more appealing to investors from both within and beyond the region seeking to include agriculture in their portfolios.
---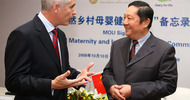 Timaru Herald | 14 Apr 2012
Fonterra will develop two new dairy farms in China, increasing to five the number of farms the co-operative has in the country, while, the NZ Government is expected to announce any day whether Shanghai Pengxin can buy the 8000ha Crafar dairy farms.
---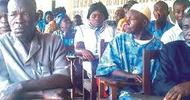 BBC | 13 Apr 2012
We hear from Liberia, where foreign investment is finally starting to flood in after years of civil war. Big international companies are arriving and taking over vast areas of the country - in a move some local farmers and activists describe as a land grab.
---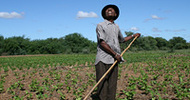 IRIN | 13 Apr 2012
Although the downfall of President Ravalomanana brought the Daewoo project to a halt, it did not end foreign investors' attempts to acquire land in Madagascar.
---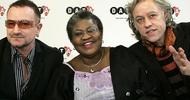 GRAIN | 13 Apr 2012
According to worldbankpresident.org, Nigeria's finance minister Dr Ngozi Okonjo-Iweala - not exactly a foe of land grabbing - may be in the lead to become the next president of the World Bank.
---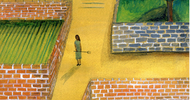 Nyeleni.org | 13 Apr 2012
Nyéléni Newsletter Nº 9, prepared specially for the International Day of Peasant Struggle on 17 April, is on land grabbing.
---
IATP | 12 Apr 2012
Two key areas requiring urgent attention are global agricultural norms and financialization.
---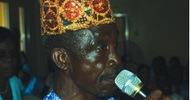 Oakland Institute | 12 Apr 2012
Between April 1-4, 2012, farmers, small land owners, women, youth, and elders assembled in Freetown to have their voices heard and strategize a way forward.
---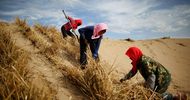 IPS | 11 Apr 2012
The world's agricultural system is changing from one in which land is owned by farmers or communities and cultivated by farmers to one where corporations have the sole say in what gets cultivated where and who will profit.
---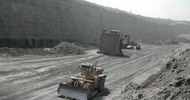 NACLA | 10 Apr 2012
According to the November 2011 Peace Brigades International Colombia Newsletter, today, 40% of Colombia's 280 million acres of land "has been licensed to, or is being solicited by, multinational corporations."
---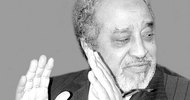 Bloomberg | 05 Apr 2012
Ethiopia's Agriculture Ministry has transferred 100,000 hectares in Benishangul to commercial farmers, and is offering a further 981,000 hectares, about one-fifth of the state's land.
---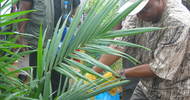 Front Page Africa | 23 Mar 2012
Senator says Sime Darby's contract was entered into by the Liberian government and as such, only the government has power to cancel it.
---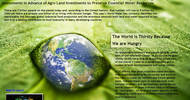 Sustainability Investment News | 22 Mar 2012
The focus of this year's World Water Day is on water and food security, and the Interfaith Center on Corporate Responsibility launches a campaign to educate institutional investors on the impacts of large acquisitions of farmland in the global South.
---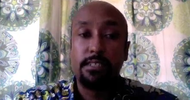 ICCR | 25 Jan 2012
"In South Sudan, responsible investment may not be enough."
---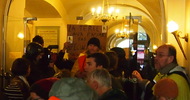 La France Agricole | 18 avr 2012
Manifestation devant le siège de Pergam Finance : cet investisseur s'est porté acquéreur « de plus de 45.000 hectares en Uruguay et en Argentine » et contribue à priver les paysans du Sud de leur terre en s'alliant à Monsanto pour y planter des OGM, selon les manifestants.
---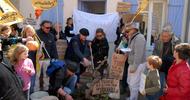 Dépêche du Midi | 18 avr 2012
Une cinquantaine de manifestants étaient hier après-midi à Bages, devant les locaux de la société Pergam Finance, pour manifester contre l'accaparement des terres à des fins spéculatives au détriment des paysans.
---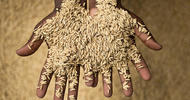 RFI | 17 avr 2012
Emission de RFI avec Ibrahima Coulibaly, président de la Coordination Nationale des Organisations Paysannes du Mali et membre du comité de coordination internationale de La Via Campesina, Ousmane Badiane, directeur pour l'Afrique à IFPRI et Mathieu Boche, doctorant au CIRAD, spécialisé sur les questions de propriété foncière.
---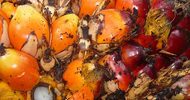 AdlT/Basta! | 17 avr 2012
En partenariat avec le site d'informations Basta !, les Amis de la Terre publient aujourd'hui un rapport d'investigation qui porte sur les agissements de la compagnie malaisienne Sime Darby au Libéria.
---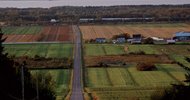 Portail Québec | 17 avr 2012
Le ministre de l'Agriculture, des Pêcheries et de l'Alimentation, ministre responsable des régions de l'Abitibi-Témiscamingue et du Nord-du-Québec et député d'Abitibi-Est, M. Pierre Corbeil, annonce la réalisation d'une étude visant à documenter l'acquisition des terres agricoles au Québec.
---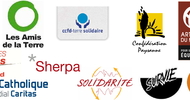 Peuples Solidaires | 17 avr 2012
Les organisations françaises signataires de cet appel s'unissent dans un Collectif citoyen français contre les accaparements de terres
---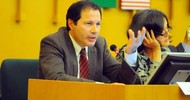 EcoFin | 17 avr 2012
«Notre hypothèse est que le modèle que désigne « l'accaparement » des terres agricoles va rapidement atteindre ses limites en raison des résistances prévisibles des paysanneries et des populations locales», souligne un chercheur du Cirad.
---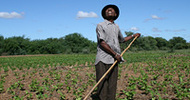 IRIN | 16 avr 2012
Afin de prévenir les conséquences négatives de l'accaparement des terres, EFA a établi des modèles sociaux pour les investisseurs, avec un financement du Programme des Nations unies pour le développement (PNUD).
---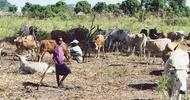 Paysan Breton | 13 avr 2012
Un collectif d'associations finistériennes, étroitement liées au milieu agricole et rural, s'indigne contre « les accaparements de terres par de gros investisseurs, souvent pour y produire des agrocarburants et du soja destiné à l'Europe ».
---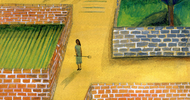 Nyeleni.org | 13 avr 2012
Le Bulletin Nyéléni Nº 9 sur l'accaparement des terres, specialment préparé pour la Journée Internationale des Luttes Paysannes le 17 avril, est maintenant disponible
---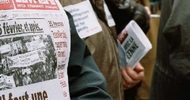 Lutte ouvrière | 12 avr 2012
Depuis quelques années et plus particulièrement depuis la crise financière de 2008, l'accaparement des terres agricoles dans le monde s'est amplifié au point de devenir une calamité pour bien des communautés paysannes.
---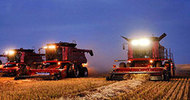 Canoe | 12 avr 2012
Pour sauver ses terres agricoles des spéculateurs, le milieu agroalimentaire du Québec pense se regrouper et créer un Fonds d'investissement pour le maintien du modèle québécois en agriculture.
---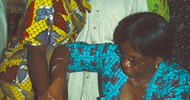 Green Scenery | 03 avr 2012
Une conférence nationale en Sierra Léone est parvenue à une recommandation pour la formation d'une Coalition de la Société Civile qui servirait de contrôleur des questions foncières dans le pays.
---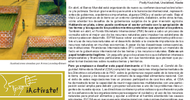 Boletín Nyél+eni | 17 abr 2012
¡Una edición especial del Boletín Nyéléni sobre acaparamiento de tierras está ahora en línea!
---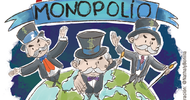 Haciendo punto en otro Blog | 17 abr 2012
La soberanía alimentaria de los pueblos enfrenta un nuevo enemigo: el acaparamiento de vastas extensiones de tierras agrícolas
---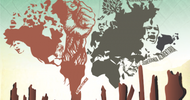 Vía Campesina | 16 abr 2012
El movimiento campesino internacional La Vía Campesina se moviliza este año para oponerse a la actual ofensiva de algunos estados y grandes empresas multinacionales para acaparar tierras que las campesinas y los campesinos han estado cultivando durante cientos de años.
---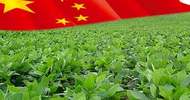 Clarín | 13 abr 2012
Negocian un acuerdo para llevar riego a zonas del sur a cambio de granos. Es un proyecto similar al polémico acuerdo firmado con Río Negro en 2011
---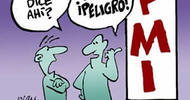 Télam | 12 abr 2012
Economistas del Fondo Monetario Internacional (FMI) y el Banco Mundial (BM) manifestaron su preocupación por la creciente extranjerización de tierras en países con alto potencial de producción agrícola.
---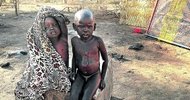 Hoy | 09 abr 2012
En la última década, los países en desarrollo han dejado en manos extranjeras una superficie equivalente a media Unión Europea. África es un paraíso para estos inversores.
---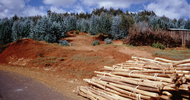 IL FATTO ALIMENTARE | 18 Apr 2012
AUDIZIONE AL PARLAMENTO EUROPEO
---
IL FATTO ALIMENTARE | 16 Apr 2012
LOTTA ALLE SPECULAZIONI FINANZIARIE CHE FANNO CRESCERE I PREZZI ALIMENTARI
---
Conférence-débat sur les accaparements de terres

Paris

CCFAT

17 Apr 2012

Confronting corporate control over land and productive resources: Securing our rights and strengthening our movements

Istanbul, Turkey

Asian Rural Women's Coalition

19 Apr 2012

Action against Global Ag Investment

New York City

Occupy Wall Street

24 Apr 2012

Ows Action Against Land Grab in Africa!

THE WALDORF ASTORIA 301 PARK AVENUE, NEW YORK CITY, NY

99%

24 Apr 2012

Apéro thématique sur "L'accaparement des terres par le privé : les enjeux au Sud"

St Ouen (Paris)

Solidarité

24 Apr 2012
farmlandgrab.org
weekly provides a list of the latest postings to farmlandgrab.org by email each week
farmlandgrab.org
is an open-publishing website, initiated by GRAIN, tracking today's global land grab for food production and people's movements against it
to unsubscribe from the list, click
this link
to visit or post materials to the website, click
this link