Food crisis and the global land grab
farmlandgrab.org weekly | 09 Jan 2013
---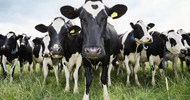 Wall Street Journal | 09 Jan 2013
China's sovereign-wealth fund is one of three large funds vying to take a stake in Australian dairy company Van Diemen's Land Co.
---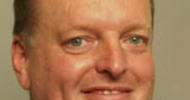 Responsible Investor | 09 Jan 2013
EBG Capital, a Swiss environmental investment boutique led by two former Credit Suisse executives, has launched an "information hub" for asset owners and managers that want to invest in farmland responsibly.
---

CPL | 07 Jan 2013
A rights-based vision as brought forward by the FAO guidelines still bears the risk of reinforcing unequal local power structures. Instead, more long-term strategies for the protection of customary rights are required. Thus, a moratorium on 'land grabs' would be most appropriate.
---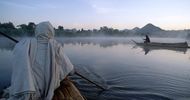 3quarksdaily | 07 Jan 2013
Rulli and colleagues estimate that global land grabbing is associated with the grabbing of 308 billion m3 of green water (i.e. rain water) and an additional grabbing of blue water that can range from 11 billion m3 (current irrigation practices) to 146 billion m3 (maximal irrigation) per year. To put these numbers in perspective, the average daily household consumption of water in the UK is 150 liters (0.15 m3) per person.
---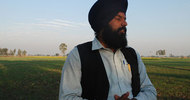 The Guardian | 07 Jan 2013
High land prices are forcing Indians to till the more welcoming soils of the Caucasus
---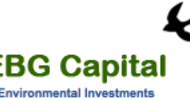 EBG Capital | 07 Jan 2013
EBG Capital, global environmental investment boutique based in Zürich, Switzerland, is developing a membership-based voluntary reporting system on responsible farmland investing that revolves around "key performance indicators".
---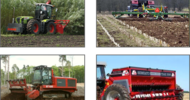 Marketwire | 04 Jan 2013
Agricon has negotiated terms to acquire 12,000 hectares plus several additional opportunities for the acquisition of over 50,000 hectares in Ghana.
---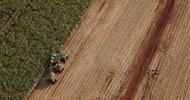 Agrimoney | 04 Jan 2013
Adecoagro realised more of the substantial gains within its 283,000-hectare landbank by selling one of its Argentine farms in a deal valuing it at 11 times the purchase price a decade ago.
---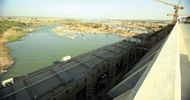 Kuwait Times | 03 Jan 2013
Sudan launched a major dam project on Tuesday to boost power supply and agricultural irrigation, a plan officials hope will foster farmland exports and attract more Gulf investment to the African country as it battles an economic crisis.
---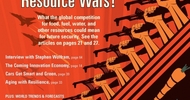 The Futurist | 03 Jan 2013
As land and water become scarce, as the earth's temperature rises, and as world food security deteriorates, a dangerous geopolitics of food scarcity is emerging, writes Lester Brown
---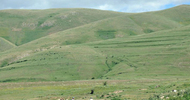 Asbarez.com | 02 Jan 2013
Armenian and Iranian authorities are negotiating on the possible lease by Iranian sheep and cattle breeders of mountain pastures in southeastern Armenia, it was officially confirmed on Friday.
---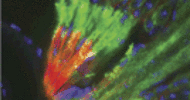 PNAS | 02 Jan 2013
It is found that about 0.31 × 1012 m3?y?1 of green water (i.e., rainwater) and up to 0.14 × 1012 m3?y?1 of blue water (i.e., irrigation water) are appropriated globally for crop and livestock production in 47 × 106 ha of grabbed land worldwide (i.e., in 90% of the reported global grabbed land).
---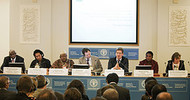 aGter | 31 Dec 2012
This article calls into question the depth and effectiveness of a regulatory approach arguing that problems underlying large-scale land deals are so deep constituting socio-institutional problems of power asymmetry, exclusion and invisiblization, than just investment externalities or regulatory challenges.
---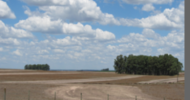 InvestBA | 07 Dec 2012
New census data out this week from Uruguay's leading ag agency shows the number of foreign investors buying Uruguay farmland and the average farm size both rose rapidly over the past decade.
---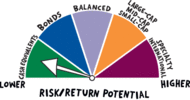 aiCIO | 28 Nov 2012
Farmland and timberland are now separate asset classes, the UK's Pension Protection Fund has asserted in its revised investment principles.
---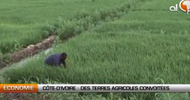 Al Qarra | 29 Aug 2012
Le groupe français Mimran projette d'exploiter 182 000 hectares pour produire 1 million de tonnes de riz.
---
aiCIO | 08 Aug 2012
Joe Azelby, JP Morgan's head of Global Real Assets, is seeing a structural shift in many institutional portfolios toward real assets, including farmland.
---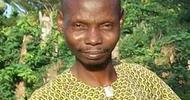 L'Evènement Précis | 07 jan 2013
Le projet de loi sur le code foncier introduit au parlement du Bénin depuis quelques jours attire l'attention des OSC par rapport à un certains nombre d'articles qui créent la polémique.
---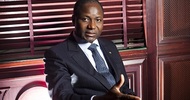 Jeune Afrique | 04 jan 2013
Les groupes Louis Dreyfus, Mimran, Nobel, Cevital, Sifca et Olam sont tous intéressés par la production de riz en Côte d'Ivoire.
---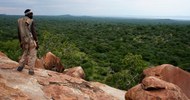 IPS | 03 jan 2013
A partir de janvier 2013, la Tanzanie débutera la restriction de la taille des terres qui peuvent être "cédées" uniquement aux grands investisseurs étrangers et locaux à des fins agricoles.
---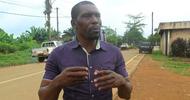 IPS | 27 dec 2012
Monde Kingsley Nfor interviewe NASAKO BESINGI, directeur de l'ONG environnementale 'Struggle to Economize the Future' (Lutte pour préserver le futur)
---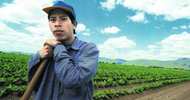 TNI | 12 dic 2012
En respuesta a la actual oleada de acaparamientos de tierras, se está librando una batalla política para controlar el carácter, el ritmo, los parámetros y trayectoria del discurso, y los instrumentos de gobernanza de la tierra.
---
Global AgInvesting Middle East

HighQuest Partners | Abu Dhabi | 25 Feb 2013

Global AgInvesting 2013

HighQuest Partners | New York City | 29 Apr 2013
farmlandgrab.org
weekly provides a list of the latest postings to farmlandgrab.org by email each week
farmlandgrab.org
is an open-publishing website, initiated by GRAIN, tracking today's global land grab for food production and people's movements against it
to unsubscribe from the list, click
this link
to visit or post materials to the website, click
this link