Food crisis and the global land grab
farmlandgrab.org weekly | 25 Apr 2012
---
English
|
français
|
Español
|
other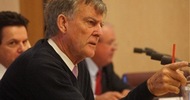 The Land | 25 Apr 2012
Senator believes a revision of foreign investment rules must adequately consider the changing nature of national sovereignty, in the face of a mounting global food security task.
---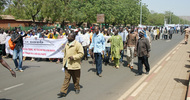 CNOP, UACDDDD, CAD, LJDH, AOPP | 24 Apr 2012
When the peasants of Sanamadougou and Saou began preparing their lands on 23 April 2012, they were very surprised when four of their leaders, including the village chief, were arrested and taken to the Brigade de gendarmerie in Markala.
---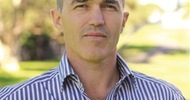 The Land | 24 Apr 2012
Family that sold Australia's biggest water licence in history has been selling its NSW farming operations and is setting up a new agricultural empire in the Blue Nile state in Sudan
---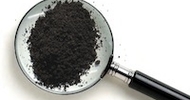 Global Witness, OI, ILC | 24 Apr 2012
Report looks at why it is vital to transform the secretive culture behind large scale land deals and sets out in detail what tools governments, companies and citizens can harness to ensure that this happens.
---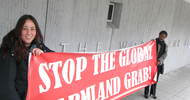 IPS | 23 Apr 2012
The World Bank continues to facilitate land-grabbing in poor and developing countries around the world, according to new research released on Monday.
---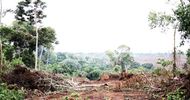 The Guardian | 23 Apr 2012
Food shortages and rural deprivation exacerbated by World Bank policy, says NGO ahead of land and poverty conference
---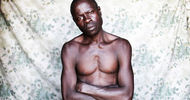 Earth Times | 23 Apr 2012
Leading environmental campaigning organisation Friends of the Earth International and La Via Campesina have released two videos showing how projects financed by World Bank funds have allegedly led to African land grabs.
---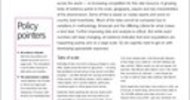 IIED | 23 Apr 2012
Plus other recent publications on land grabbing from IIED
---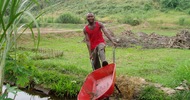 IPS | 23 Apr 2012
"During my research trips in Africa, I came across posters against the land grab deals," Liberti told IPS. "One said: 'Future generations will damn your graves, because you did not leave them any land.'"
---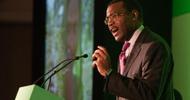 Guardian (Nigeria) | 23 Apr 2012
World Bank officials say they will further support the county in the development of staple crop processing zones, while a US company indicates interest in 25,000 ha rice project in Rima irrigation scheme, Sokoto.
---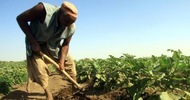 African Report | 23 Apr 2012
While Africa may have celebrated the demise of colonialism, it seems the continent is sliding back to those days, as investors continue to push murky land deals.
---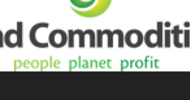 Alternative Outlook | 23 Apr 2012
Responding to strong demand, asset management firm Land Commodities has plans to launch its first retail farmland fund. The company says it receives around 10 to 20 enquiries from private investors each week.
---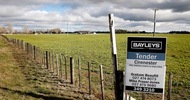 NZ Herald | 23 Apr 2012
The decision to approve the sale of NZ dairy farms to a Chinese company has prompted an "Aotearoa is Not for Sale" hikoi, which starts at dawn tomorrow with prayers at Cape Reinga.
---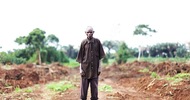 FOEI | 23 Apr 2012
Released on the eve of a World Bank Conference on Land and Poverty, a new report reveals widespread violations of people's rights and environmental destruction from a land grab initially funded by the World Bank in Uganda.
---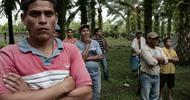 CRBM, FIAN, Focus, FOEI, GRAIN, LVC, TNI | 23 Apr 2012
The World Bank is playing a leading role in a global land grab, says farmers' movement and its international allies.
---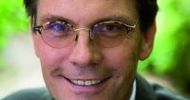 NZCTU | 21 Apr 2012
The estimate used by the Prime Minister John Key that less than 1 percent of New Zealand farmland is foreign-owned is far below the mark according to an analysis of Overseas Investment Office decisions carried out by CTU Economist, Bill Rosenberg.
---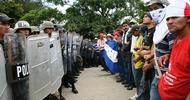 Via Campesina | 20 Apr 2012
On the International Day of Peasant Struggle, Honduran peasants started massive land occupations, with about 3000 farm families occupying more than 12,000 ha in at least six departments.
---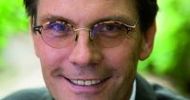 Agrimoney | 20 Apr 2012
The alternative investment company, with $5bn of interests, revealed the appointment of seven managers, in countries including Australia, Brazil, and Romania, in a drive to expand in agriculture.
---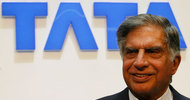 HowWeMadeItInAfrica | 20 Apr 2012
India's Tata Group is interested to invest in east African farming in order to export agricultural products back to India, where it anticipates a local food supply shortage over the next decades.
---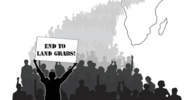 ECAD Forum | 20 Apr 2012
Preparation to counter the gathering of 1,000 African Land Buyers who paid an entrance fee of 3,000 dollar at Waldorf Astoria in Manhattan, New York for their conference from April 23 to April 25 is underway.
---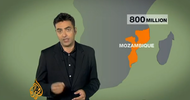 Al Jazeera | 20 Apr 2012
After a year-long legal battle, China will be allowed to buy farmland in new Zealand. Some experts say these purchases are less about business and more about rich countries securing their own food supply at the expense of less well off nations.
---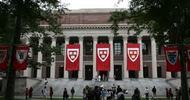 Global Policy Forum et al | 19 Apr 2012
US groups call on Harvard to reconsider its institutional participation in agricultural land investments and to look for more just and sustainable ways to support its educational and research missions.
---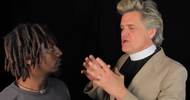 irREVERENTfilms | 19 Apr 2012
Landgrab celebrated on this April 24th at the Waldorf Astoria. We must move faster & with force - not get trapped by systematic 1%er crimes like the Global Ag.
---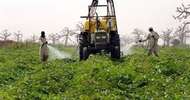 AIM | 19 Apr 2012
A policy paper will next week be presented to the annual World Bank conference on land and poverty in Washington DC in the United States, which focuses on the confrontation between peasant producers and investors in the Mozambican province of Zambezia.
---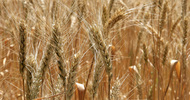 La France Agricole | 25 avr 2012
Gérard Louis-Dreyfus, l'ancien président du groupe de négoce du même nom, et son neveu Peter Mann ont créé une société avec la holding russe Sistema afin d'investir dans les terres agricoles en Russie où ils visent « 150.000 à 250.000 hectares à moyen terme »
---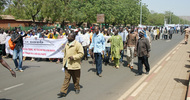 CNOP, UACDDDD, CAD, LJDH, AOPP | 23 avr 2012
A l'approche de la campagne agricole, les paysans de Sanamadougou et Saou ont commencé ce jour 23 Avril 2012 les préparatifs, à leur grande surprise, quatre de leurs responsables dont le Chef du Village ont été arrêtés et amenés à la Brigade de gendarmerie de Markala.
---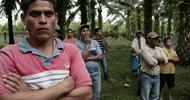 CRBM, FIAN, Focus, FOEI, GRAIN, LVC, TNI | 23 avr 2012
Nous nous joignons aux mouvements des paysans dans la lutte contre l'accaparement des terres et pour contrer les tentatives de la Banque mondiale et de ses alliés de présenter l'expropriation des terres des paysans comme une opération responsable.
---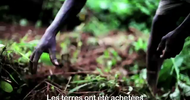 FOEI | 23 avr 2012
John Muyiisha et les communautés de Kalangala, en Ouganda, ont perdu leurs terres. Un jour, la compagnie kenyane BIDCO est venu et leur a dit que la terre ne leur appartenait plus.
---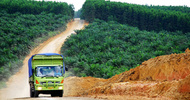 Syfia | 20 avr 2012
A Tshela à 245 km de Matadi, les habitants souffrent de malnutrition. Ils peinent à cultiver. Les terres qu'ils cultivaient ont été vendues (26 000 ha) par les ayants droits à une société agricole qui exploite le palmier à huile.
---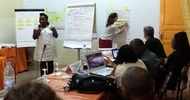 Cicodev | 19 mar 2012
Rapport final de l'atelier organisé du 7 au 8 Février 2012, à Dakar, Sénégal
---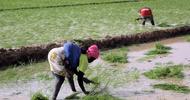 Vía Campesina | 25 abr 2012
Convergencia : CNOP, UACDDDD, CAD, LJDH, AOPP contra los acaparamientos de tierras
---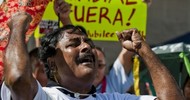 Vía Campesina | 24 abr 2012
Conferencia del Banco Mundial sobre Tierra y Pobreza - del 23 al 26 de abril en Washington
---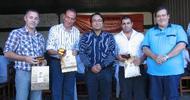 Río Negro | 21 abr 2012
Está en marcha una prueba piloto para el riego.Hay sectores que quieren conocer más detalles
---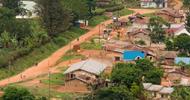 Ideal | 18 abr 2012
La ONG ha presentando en Madrid el informe "Responsabilidad extraterritorial de los Estados. El expolio de recursos en África Subsahariana"
---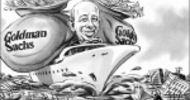 Palabre-ando | 10 abr 2012
Un nuevo negocio, también hambreador, ha salido al escenario. Comprar las mejores tierras fértiles para exigirles (hasta su agotamiento) la producción de biomasa.
---
CRBM, FIAN, Focus, FOEI, GRAIN, LVC, TNI | 23 Apr 2012
La Banca mondiale sta svolgendo un ruolo centrale nell'accaparrameto globale di terre, dicono i movimenti contadini ed i loro alleati internazionali.
---