Food crisis and the global land grab
farmlandgrab.org weekly | 09 May 2012
---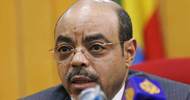 | 09 May 2012
Ethiopia has made more than 4 million hectares (9.9 million acres) of "fertile and unutilized" land available for agriculture companies that meet government requirements, Prime Minister Meles Zenawi said.
---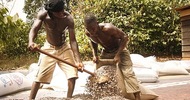 Africa Report | 09 May 2012
African governments are bringing agriculture schemes to international investors in the hope of matching investors to fertile soils
---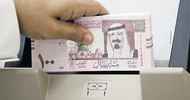 Arab News | 09 May 2012
Saudi Arabia's Ministry of Agriculture wants to hand over the file of foreign agricultural investments to the Saudi Company for Agriculture Investment and Animal Production.
---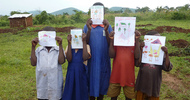 Reuters | 09 May 2012
Uganda has threatened to kick out Oxfam after the British charity accused the government of complicity in violent land grabs for commercial gains, according to the interior ministry.
---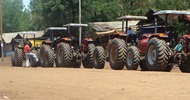 Reuters | 09 May 2012
Indian-listed Karuturi Global, which has leased land in Ethiopia for commercial farming, plans to export cereals, sugar and edible oil to South Sudan and Kenya upon completing cultivation in 2014.
---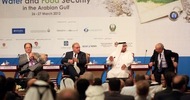 The National | 08 May 2012
Arab states should buy land in Kurdistan and Kazakhstan to produce staple foods to secure future food resources says a senior Arab League official.
---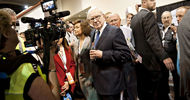 Bloomberg | 08 May 2012
Warren Buffett said yesterday that over the next 100 years, farmland will beat gold, which surged to a record in 2011 after increasing more than sixfold in the past decade.
---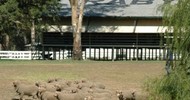 AllAboutFeed.net | 07 May 2012
Hassad Foods' farmland purchases in Australia are guided by a risk minimising strategy. The lands are distributed across different climes and water regimes over a wide geographic area.
---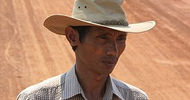 AP | 07 May 2012
Cambodia's Prime Minister Hun Sen temporarily suspended new land concessions to private companies in an effort to ease political pressure over an issue that has triggered social unrest and occasional violence.
---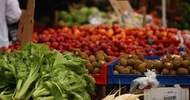 Epoch Times | 07 May 2012
New Zealand is one of many countries upon whom China's entrepreneurs have cast their eyes for opportunities to buy farmland, mineral and power resources to shore up China's looming food shortage and resource-hungry economy.
---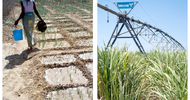 Via Campesina | 07 May 2012
The National Coordination of Peasant Organizations (CNOP) of Mali and La Via Campesina have today published a new report on the mobilization of social movements against land grabbing.
---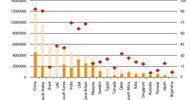 Zawya | 07 May 2012
Saudi Arabia and the UAE are among the top four countries on a massive investment spree to acquire agricultural resources.
---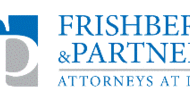 Frishberg.com | 07 May 2012
Ukraine has long been called "the bread-basket of Europe," and for one excellent reason: its fertile, black soil. The estimated value of this treasure is anywhere between 40 and 80 billion dollars. The only problem with investing in such an obviously profitable business was an artificial bureaucratic/legislative barrier commonly known as the "moratorium on alienation of farm land" (the "Moratorium").
---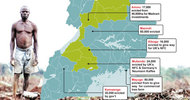 The Independent | 06 May 2012
Two international organisations, Oxfam and Uganda Land Alliance (ULA), face de-registration for what government calls inciting violence over land issues.
---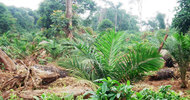 The Independent | 06 May 2012
BIDCO project wreaks environmental havoc, hunger, and human rights abuse in Kalangala
---
Bloomberg | 03 May 2012
Vulpes Investment Management, the Singapore company set up by hedge-fund manager Stephen Diggle, plans to raise as much as $150 million to invest in farms in Africa and Eastern Europe.
---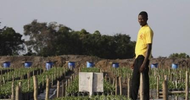 Pambazuka | 03 May 2012
A new report from the Oakland Institute examines a controversial land investment deal in Sierra Leone. Pambazuka News caught up with its Policy Director to find out why the report has attracted so much attention.
---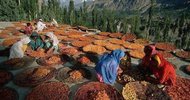 Khaleej Times | 03 May 2012
"We are offering investment opportunities in agriculture farming, livestock, grain-storage project as well as in infrastructure development projects," says chairman of the Sindh Board of Investment
---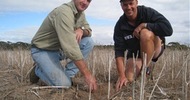 The Land | 03 May 2012
With the purchase of nearly 15,000ha of land in Jerramungup last month, the Qatar-based Hassad Food Company now owns 250,000ha of farmland in Austalia
---
ASO | 03 May 2012
The attack on the Saudi Star Company has served as a pretext for a hunting down of innocent civilians and a campaign of murder, torture, harassment and intimidation in the remote corners of the country, warns Anywaa Survival.
---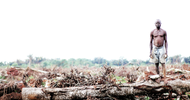 FOEI | 03 May 2012
Responding to concerns raised by Friends of the Earth International and others about the impacts of land grabbing, The World Bank claims that land lease deals in developing countries can reduce hunger and poverty, and build sustainable agriculture. The facts tell otherwise.
---
Rural Modernity | 03 May 2012
With publication of the Land Matrix, the inaccurate claims of a 2.8 million ha land deal by China's ZTE in Congo are alive again. Here's a look at the facts.
---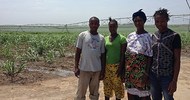 Sveriges Radio | 02 May 2012
Swedfund, the Swedish development investment company, has invested tens of millions in a company that will produce ethanol in Sierra Leone, but the local people affected by water shortages and hunger when the company took over their land. Now the inhabitants urge Sweden for help.
---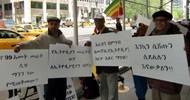 IPS | 02 May 2012
On the evening of April 24, following a daylong rally against large-scale land investment deals in poor nations, the Waldorf Astoria hotel in Manhattan became the venue for a 30-minute light show against land grabs in Africa.
---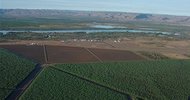 ABC | 30 Apr 2012
A Chinese investment group has reportedly lodged a bid to buy the entire 15,000 hectares of the Ord Expansion Project in the Kimberley region of Western Australia.
---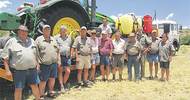 Le Journal | 12 Apr 2012
Dix sept familles des fermiers sud-africains de la société Congo-Agriculture ont déjà réalisé une plantation de 1200 hectares de maïs à Malolo, dans les départements du Niari et de la Bouenza.
---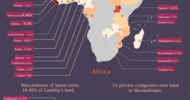 Prasanthisridhar.com | 12 Mar 2012
The maps show the percentage of the land grabbed, with respect to the total land area, from different countries.
---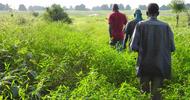 AFP | 09 mai 2012
Le premier ministre éthiopien, Meles Zenawi, a démenti mercredi que l'allocation de terres cultivables à des projets d'investissements privés se traduisait, dans son pays, par des évictions forcées d'agriculteurs.
---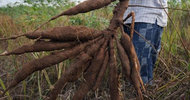 Digital Congo | 09 mai 2012
Les paysans congolais expriment leur inquiétude devant la vague de vente à outrance des terres qui traduit une mauvaise gestion des espaces que l'on veut faire croire abandonnés.
---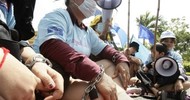 AFP | 07 mai 2012
Le gouvernement du Cambodge a annoncé lundi avoir suspendu l'attribution de nouvelles concessions aux entreprises privées, alors que les tensions foncières suscitent désormais des violences inquiétantes.
---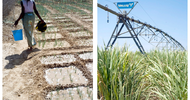 La Via Campesina | 07 mai 2012
La Coordination Nationale des Organisations Paysannes du Mali et la Via Campesina publient aujourd'hui un nouveau rapport qui illustre la mobilisation des mouvements sociaux contre les accaparements de terres qui menacent la souveraineté alimentaire et mettent en danger la petite paysannerie partout dans le monde.
---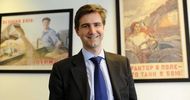 Le Figaro | 04 mai 2012
Après l'Ukraine et l'Argentine, la filiale agricole de Charles Beigbeder ira en Afrique.
---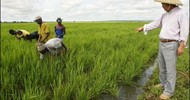 EcoFin | 04 mai 2012
L'ampleur des investissements chinois dans les terres agricoles en Afrique avec pour objectif de contribuer à nourrir les quelque 1,3 milliard de Chinois, serait «exagérée», souligne une récente étude de la banque Standard Chartered.
---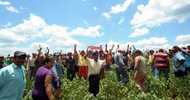 Diario Popular | 07 may 2012
Los carperos del Alto Paraná anuncian la invasión de 200 hectáreas, propiedad del productor brasiguayo Valdir Ruffato, quien junto a su hijo Flavio José Ruffato, están presos por sospecha de un triple homicidio registrado en el distrito de San Cristóbal.
---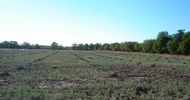 El Liberal | 04 may 2012
Hay varios grupos de empresarios chinos interesados en la provincia. Chongqing Grain, la que compró, también presentó proyectos en Córdoba.
---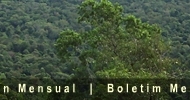 Movimiento Mundial por los Bosques | 03 may 2012
¡No al acaparamiento del planeta! ¡La lucha de las comunidades campesinas, indígenas y tradicionales, es la lucha por la soberanía alimentaria, la reforma agraria y la agricultura campesina, por el acceso a tierras, agua y aire!
---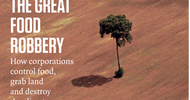 Il Fatto Alimentare | 08 May 2012
"Land grabbing", il nuovo libro della Ong 'Grain' accende i riflettori sui responsabili della rapina di terre
---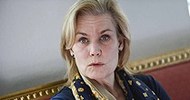 Sveriges Radio | 02 May 2012
Biståndsminister Gunilla Carlsson vill att Swedfund öppet delar med sig av resultaten, när organisationen själv granskar situationen i Sierra Leone. Efter Ekots rapportering, om att biståndsorganisationens investeringar i landet orsakar vattenbrist och hunger för fattiga, ska Swedfund besöka landet och se över de investeringar som gjorts i ett etanolprojekt.
---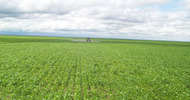 ALAI | 24 Apr 2012
"Caberá ao movimento popular do campo e aos povos indígenas empunhar bandeira de resistência a essa ofensiva do capital internacional sobre as terras do nosso continente".
---
ICDD Annual Thematic Conference

University of Kassel | Kassel | 04 Jul 2012

Séminaire et atelier international sur la Réforme agraire au XXIème siècle : Enjeux et Avenir

La Via Campesina et la Campagne mondiale pour la Réforme agraire | Jakarta | 09 Jul 2012
farmlandgrab.org
weekly provides a list of the latest postings to farmlandgrab.org by email each week
farmlandgrab.org
is an open-publishing website, initiated by GRAIN, tracking today's global land grab for food production and people's movements against it
to unsubscribe from the list, click
this link
to visit or post materials to the website, click
this link