Food crisis and the global land grab
farmlandgrab.org weekly | 16 May 2012
---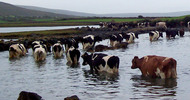 Independent | 15 May 2012
A group of foreign financiers is examining the possibility of investing up to €50m in Irish dairy production, it has been revealed.
---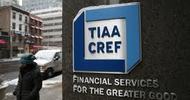 Reuters | 14 May 2012
Financial services group TIAA-CREF said it is partnering with Canadian and European money managers to form a $2 billion global farmland investing company to capitalize on the growing demand for grains and other agricultural products.
---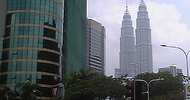 Reuters | 14 May 2012
Commodities group Louis Dreyfus has agreed to take a minority stake in Malaysian palm oil firm Felda.
---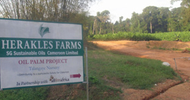 AlterNet | 14 May 2012
Indigenous people in Cameroon claim a company is stealing communal land to build a palm oil plantation -- a dispute that could lead to conflict, hunger and human rights abuses.
---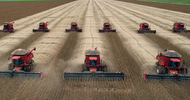 Telegraph | 12 May 2012
In this extract from his book The Landgrabbers: The New Fight Over Who Owns the Earth, Fred Pearce witnesses the relentless plundering by intensive commercial farmers of Brazil's rich savannah
---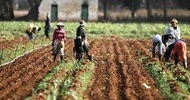 Reuters | 12 May 2012
The world's governments approved new guidelines for rules on land use on Friday to protect the poor and fight hunger, but aid groups said they were too weak to stop large-scale land grabs by big business in underdeveloped countries.
---
Farm Weekly | 11 May 2012
Corporate Agriculture Australia managing director Gordon Verrall believes WA farmers have nothing to worry about in regards to foreign investment.
---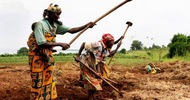 Deutsche Welle | 11 May 2012
After three years of discussions, the UN has agreed a document meant to protect local populations against land grabbing.
---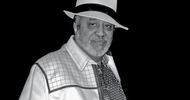 Arabian Business | 11 May 2012
Saudi Arabia is encouraging companies to invest in farms in Africa as the kingdom seeks to secure supplies of food imports to replace local production, said Agriculture Minister Fahd Balghunaim.
---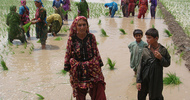 IPS | 11 May 2012
Land is the missing element at next month's big UN sustainable development summit known as Rio+20, where nations of the world will meet June 20-22 with the goal of setting a new course to ensure the survival and flourishing of humanity.
---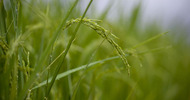 Saudi Gazette | 10 May 2012
Dar Al-Maskukat Trading of Riyadh has requested a long-term land lease from the Philippines of up to 200,000 hectares of rain-fed government land and private farms to produce rice for the Saudi market.
---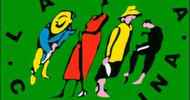 Via Campesina | 10 May 2012
La Via Campesina urgently requests all governments to condemn the practise of land grabbing that is currently displacing millions of peasants and small-scale producers around the world.
---
Rural Missionaries of the Philippines | 10 May 2012
Their land and means of livelihood were taken away from them, their culture trampled upon, all in the name of public-private partnerships and foreign corporate interests.
---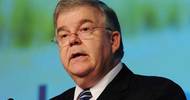 La Terre | 16 mai 2012
Les péquistes demandent au ministre de l'Agriculture du Québec d'être « cohérent » sur la question touchant l'accaparement de terres agricoles.
---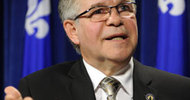 | 16 mai 2012
Des fonds d'investissement achètent des terres agricoles pour profiter de leur rendement ainsi que des généreuses garanties du gouvernement, une situation que déplore le Parti québécois.
---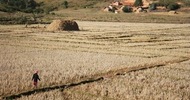 La Croix | 15 mai 2012
Selon Clara Jamart, responsable des questions d'agriculture et de sécurité alimentaire pour Oxfam France, la solution serait d'attribuer des certificats de droit foncier d'usage à des groupes.
---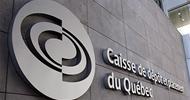 Les Affaires | 14 mai 2012
La Caisse de dépôt et placement du Québec se lance à son tour dans la déferlante d'investissements des fonds de retraite dans les terres agricoles.
---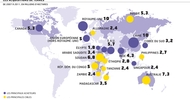 Les Echos | 14 mai 2012
Après l'ONG internationale GRAIN et le projet universitaire Land Matrix, l'entreprise française Trendeo s'apprête à lancer un observatoire mondial des achats de terres destiné à suivre en temps réel l'actualité des transactions foncières.
---
Les Echos | 14 mai 2012
Cent vingt-quatre pays ont adopté à Rome, vendredi, des règles de bonne gouvernance foncière pour l'achat et la location de terres à grande échelle. Un « premier pas » pour protéger les populations locales et défendre leurs droits fonciers.
---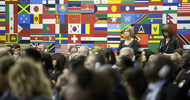 La Croix | 11 mai 2012
Le comité de sécurité alimentaire mondiale de la FAO a adopté vendredi 11 mai un document visant à encadrer l'achat de terres à travers le monde.
---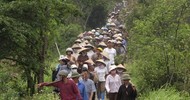 La Via Campesina | 10 mai 2012
La Via Campesina demande en urgence à tous les gouvernements réunis à Rome cette semaine afin d'adopter les Directives volontaires sur les régimes fonciers de condamner la pratique des accaparements de terres, qui déplace actuellement des millions de paysannes et paysans partout dans le monde.
---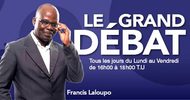 Radio Africa 1 | 10 mai 2012
Le Grand Débat, avec Mathieu Perdriault, Chargé du développement et de projets de l'association Agter, et Samuel Nguiffo, Directeur de l'ONG le Centre pour l'Environnement et le Développement du Cameroun
---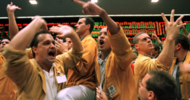 Terre | 08 mai 2012
Les terres agricoles sont devenues un produit financier au même titre qu'une action cotée en Bourse, selon le professeur Louis Hébert de HEC-Montréal
---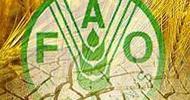 Terra | 11 may 2012
Si bien la mayoría de las organizaciones no gubernamentales reconocen que se trata de una "herramienta de lucha importante", piden en un comunicado conjunto que la adaptación y aplicación sea impulsada y deploran que "no se cuestione la falsedad de que las grandes inversiones en agricultura, pesca y silvilcultura son necesarias para el desarrollo"
---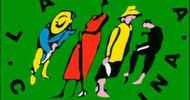 Vía Campesina | 10 may 2012
La Vía Campesina exige urgentemente a todos los gobiernos que condenen la práctica de acaparamientos de tierras que actualmente está desplazando de sus tierras a millones de campesinas y campesinos por todo el mundo.
---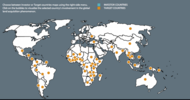 Global Voices | 10 may 2012
En el informe se asegura que, desde el año 2000, casi un 5% de las tierras agrícolas del África fueron compradas o arrendadas por distintos inversionistas.
---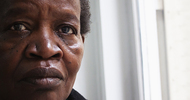 Diagonal Periódico | 03 may 2012
Janet Mary Akiteng denuncia el acaparamiento de tierras de campesinos de Uganda
---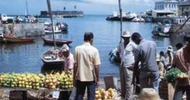 Il Fatto Alimentare | 14 May 2012
Land grabbing. Fao
---
farmlandgrab.org
weekly provides a list of the latest postings to farmlandgrab.org by email each week
farmlandgrab.org
is an open-publishing website, initiated by GRAIN, tracking today's global land grab for food production and people's movements against it
to unsubscribe from the list, click
this link
to visit or post materials to the website, click
this link