Food crisis and the global land grab
farmlandgrab.org weekly | 23 May 2012
---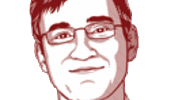 Institutional Investor | 23 May 2012
A pension fund(!) has seeded(!) a new company (i.e., not a fund!) that will invest its own assets as well as those of peers(!) in actual farms(!) in the developed and developing world!
---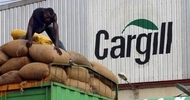 AlterNet | 23 May 2012
Six foreign-owned companies are currently trying to secure over 1 million hectares (about 2.5 million acres) of land for the production of palm oil in the country's forested southern zone, according to a coalition of environmental organisations.
---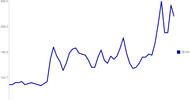 Seeking Alpha | 22 May 2012
Investment advisors point to current rise in wheat prices as one more reason to invest in farmland...
---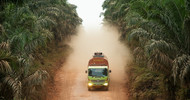 Reuters | 22 May 2012
U.S agribusiness conglomerate Cargill plans to invest up to US$390 million in a 50,000-hectare oil palm plantation in Cameroon, an official at the Central African nation's investment agency said on state radio.
---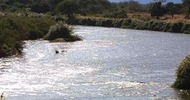 Tanzania Daily News | 22 May 2012
India's Mahakaushal Sugar and Power Industries has acquired 12,000 ha, and more efforts are being made to acquire an additional 15,000 ha, along Lower Rufiji River basin in Utunge Ward, Tanzania.
---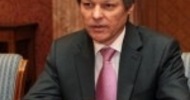 Nine O'Clock | 21 May 2012
The extension of the interdiction to sell agricultural land to foreigners after 2014 is a request that cannot be granted, says the Minister of European Affairs, Leonard Orban.
---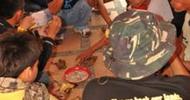 SunStar | 21 May 2012
The Kilusang Magbubukid ng Pilipinas and the Asian Peasant Coalition lambasted Nakeen Corporation, a company that operates a palm oil plantation in Misamis Oriental, for spreading lies and deception during their press conference held on May 17, 2012.
---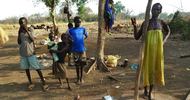 The Guardian | 20 May 2012
The science and environment author discusses a growing global threat
---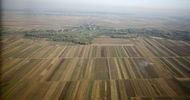 Ziarul Financiar | 18 May 2012
Jeffrey Notaro, a trader who worked on Wall Street for 18 years, set up investment fund Black Sea Agriculture seven years ago, mainly for investments in farmland in northern Bulgaria and south Romania.
---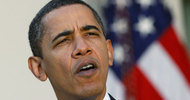 Bloomberg | 18 May 2012
The U.S. should reassess its support for the government of Ethiopia, amid concern that more than half a million people are being evicted to make land available for foreign investment in agriculture, advocacy groups say.
---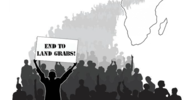 Technorati | 18 May 2012
Given the need for investment in African agriculture, there is no reason that foreign farmland investment on the continent cannot be structured as a win-win for both private investors and the host country populations.
---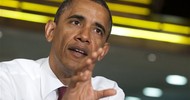 US government | 18 May 2012
Obama announces G8's New Alliance for Food Security and Nutrition and reiterates support for the "process and pilot use of the Principles of Responsible Agricultural Investment"
---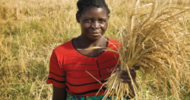 LandforAfricanwomen.org | 18 May 2012
New paper on the gender dimensions of land grabbing in Africa
---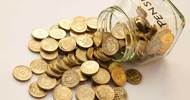 IATP | 17 May 2012
The Financial Times reported this week that TIAA-CREF is developing a new "investment vehicle" that will bet the retirement funds of millions of American on the rising price of farmland around the world.
---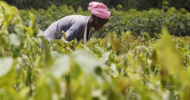 The Citizen Reporter | 17 May 2012
Four African leaders attending the rich nations' meeting that opens in Washington today have been cautioned to be wary of the G8's New Alliance to Increase Food and Nutrition Security, noting that it poses a serious threat to small-scale farmers in Africa.
---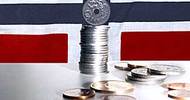 The Guardian | 17 May 2012
Indigenous Papuans are reeling from the cut-price sale of the land and forests that are their lifeblood
---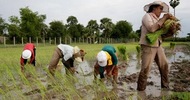 AP | 17 May 2012
Authorities say the land is owned by the government, but the activists claim the previously state-owned land already has been awarded to a Russian company to be developed as a plantation.
---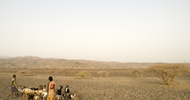 NewsDire | 17 May 2012
Ethiopia's State Minister of Industry, Tadesse Hailem, says the investors have expressed interest to invest in the agriculture sector in Ethiopia and export it to their country.
---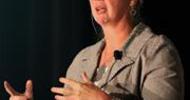 Seeking Alpha | 17 May 2012
"Investing in Farmland and Feeding the World," was discussed at an interactive session at the 65th CFA Institute Annual Conference in Chicago last week.
---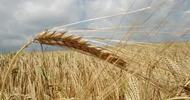 IPE | 15 May 2012
Sweden's SEK216bn (€24bn) buffer fund AP2 and TIAA-CREF have increased commitments to an agricultural property company launched last year to $2bn (€1.6bn), attracting interest from several Canadian investors.
---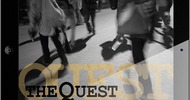 BJP | 15 May 2012
Magnum photographer uses iPad to highlight Cambodian land grabbings
---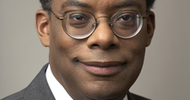 FT | 10 Oct 2011
Roger Ferguson, chief executive of TIAA-CREF, says his firm is increasingly acquiring farmland in the US, Eastern Europe, Australia and Brazil as long term investments.
---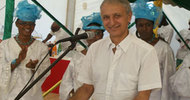 PressAfrik.com | 23 mai 2012
Le Président de la délégation spéciale de Mbane qui avait refusé d'affecter quelque 4312ha à la CSS, pour l'extension des zones de culture de la canne à sucre, a été démis de ses fonctions et remplacé depuis hier.
---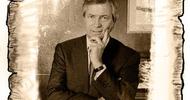 Le Monde | 22 mai 2012
Les tribus Bunong du Cambodge, les pygmées Bagyeli du Cameroun et les villageois de la chefferie de Malen en Sierra Leone ont une chose en commun : ils sont tous aux prises avec le développement de plantations industrielles de palmiers à huile et d'hévéas par des filiales de Socfin, une société dont le principal actionnaire est le groupe Bolloré, détenu par l'homme d'affaires français Vincent Bolloré.
---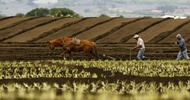 Slate.fr | 21 mai 2012
"Des solutions existent, elles nécessitent de dépasser les outils fonciers qui aujourd'hui ne fonctionnent plus," selon la responsable des questions de biodiversité dans l'équipe de campagne de François Hollande
---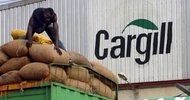 Investir au Cameroun | 20 mai 2012
Le groupe américain mène «une mission de prospection qui vise à implanter en Afrique, notamment au Cameroun, au Liberia et en Côte d'Ivoire, une vaste plantation de palmier à huile.» On parle de 50000 ha.
---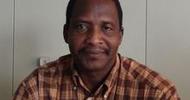 Alimenterre | 20 mai 2012
Témoignage d'Ibrahima Coulibaly sur la situation politique du Mali et le problème d'accaparement des terres qui prend une grande importance.
---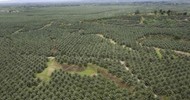 Afrique 7 | 17 mai 2012
Le groupe agro-industriel ivoirien SIFCA, détenu par les Singapouriens Olam et Wilmar, seraient prêt à débarquer en Afrique centrale pour y développer des plantations de palmiers à huile.
---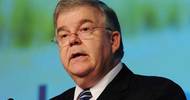 La Terre | 16 mai 2012
Les péquistes demandent au ministre de l'Agriculture du Québec d'être « cohérent » sur la question touchant l'accaparement de terres agricoles.
---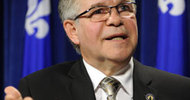 Canoë | 16 mai 2012
Des fonds d'investissement achètent des terres agricoles pour profiter de leur rendement ainsi que des généreuses garanties du gouvernement, une situation que déplore le Parti québécois.
---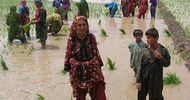 IPS | 17 may 2012
La propiedad agraria y los derechos comunitarios a la tierra no están contemplados en los debates de la próxima Conferencia de las Naciones Unidas sobre Desarrollo Sostenible, que se realizará del 20 al 22 de junio en la ciudad brasileña de Río de Janeiro.
---
farmlandgrab.org
weekly provides a list of the latest postings to farmlandgrab.org by email each week
farmlandgrab.org
is an open-publishing website, initiated by GRAIN, tracking today's global land grab for food production and people's movements against it
to unsubscribe from the list, click
this link
to visit or post materials to the website, click
this link