Food crisis and the global land grab
farmlandgrab.org weekly | 06 Jun 2012
---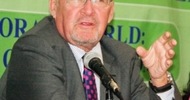 Zambia Daily Mail | 06 Jun 2012
Zambia's Vice-President Guy Scott calls on private companies in the country to invest in agriculture and commercialise the sector to boost production of more maize for export.
---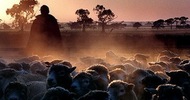 Australian Financial Review | 05 Jun 2012
The government's plans to make northern Australia into an Asian food bowl with the help of Chinese investment may run into trouble, after a new poll confirmed opposition to foreigners buying the farm.
---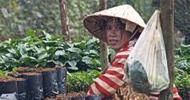 CorpWatch | 04 Jun 2012
Between the farmers and Olam lies one of Lao's most powerful, and some allege, corrupt families, the Siphandones.
---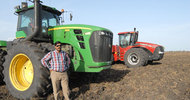 Business World | 02 Jun 2012
Karuturi, which has 300,000 ha in Ethiopia, is now targeting the DRC, Tanzania, Mozambique, Senegal and Sierra Leone.
---
ABC | 01 Jun 2012
There are unconfirmed reports that former Labor prime minister Bob Hawke is representing a Shanghai-based company wanting to farm all 15,000 hectares of the land being developed as part of the Ord irrigation project in Western Australia.
---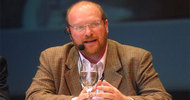 Reuters | 01 Jun 2012
Los Grobo plans to expand its cultivation in Brazil to 90,000 hectares in the 2012/13 crop year from 60,000 hectares today.
---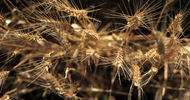 Bloomberg | 01 Jun 2012
Qatar's sovereign wealth fund, with an estimated $100 billion in assets, expects to start exports of grains and wool from Australia as it nears completion of a $486 million farm investment plan
---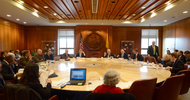 Pensions & Investments | 01 Jun 2012
New Mexico State Investment Council will consider approving investment policies for a farmland suballocation, potentially in emerging markets, in its 10% long-term real asset portfolio.
---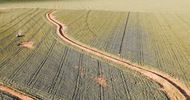 Agrimoney | 31 May 2012
SLC Agricola, the Brazil farm operator with large ambitions in farmland acquisition, sealed a $239m cash injection from UK fund manager Valiance Asset Management for a business aimed at turning scrub into "high-quality" farms.
---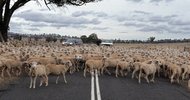 Sydney Morning Herald | 31 May 2012
China would invest billions of dollars to transform vast tracts of undeveloped land in northern Australia for farming, under a plan confirmed yesterday by the federal government.
---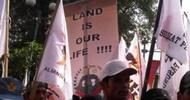 DTE | 31 May 2012
The PRI for Farmland are supposed to an opportunity for communities and CSOs to assess the performance of investors in farmland against a set of voluntary standards, but fall short of what's needed to hold companies properly to account.
---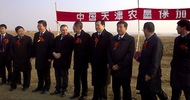 Radio Bulgaria | 29 May 2012
Foreign investors have shown real interest towards Bulgarian agriculture for the past 2-3 years. The trend has changed a bit and now different Arab countries and China are the interested ones, instead of Italy, France, etc.
---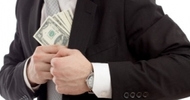 InvestorWise | 01 May 2012
A global food crisis and rapid population growth are making farmland an increasingly attractive investment. Holly Black looks at the options.
---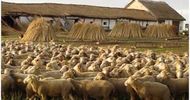 Reporterre.net | 05 jui 2012
La grande et fertile plaine hongroise attire les spéculateurs étrangers. Mais le premier ministre Viktor Orbán privilégie ses amis, en leur permettant d'acquérir de très grandes propriétés
---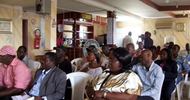 Koaci.com | 05 jui 2012
Communique de Presse d'Attac Gabon
---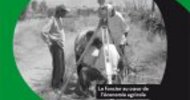 Inter-Réseaux | 31 mai 2012
Ce numéro de 'Grain de sel', publié par Inter-Réseaux Développement Rural, cherche à briser certains préjugés et à réaffirmer certaines vérités par rapport au foncier en Afrique.
---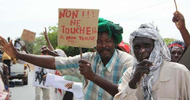 Collectif pour la Défense des Terres de Fanaye | 30 mai 2012
Présentation du Collectif pour la défense des terres de Fanaye au "Forum de réflexion et de partage sur la problématique et les enjeux d'une politique foncière, levier d'un développement rural durable", Dakar, le 29 Mai 2012
---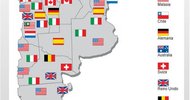 Farco | 04 jun 2012
Es una obligación establecida por la ley de Tierras que se sancionó en diciembre para relevar quienes son dueños de los campos en el país.
---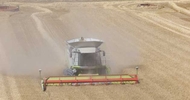 BAE | 31 may 2012
La provincia de Fujian es responsable de la avanzada asiática en los campos bonaerenses. A cambio de tener prioridad de compra sobre la cosecha instalarán un sistema de irrigación en Carmen de Patagones y Villarino. La República Popular China también se dispone a invertir en puertos y plantas de procesamiento de pescado
---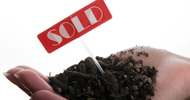 Capital | 31 may 2012
La especulación financiera tiene un nuevo objetivo: la tierra. Miles de pequeños campesinos sufren las consecuencias.
---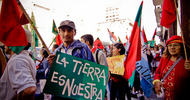 Blog de Gustavo Duch | 31 may 2012
Hemos visto, y ha sido ampliamente denunciado por GRAIN, como en la última década ha brotado un impulso irrefrenable por el acaparamiento global de tierras. La conquista por el agua camina de la mano del acaparamiento de tierras recién explicado.
---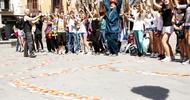 Paren aquí vive gente | 25 may 2012
El pasado día 8 de mayo, desde VSF hicimos llegar al ministro de Asuntos Exteriores una solicitud de reunión para entregarle las más de 3.000 firmas de todas las ciudadanas y ciudadanos que nos han apoyado durante este año.
---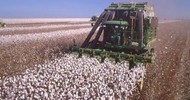 Globo | 01 Jun 2012
A SLC Agrícola informou na manhã desta quinta-feira que foi firmado contrato de subscrição de ações e outros acordos com o fundo de investimento Valiance Asset Management Limited.
---
IL FATTO ALIMENTARE | 31 May 2012
Trascurato il land grabbing nell'accordo di libero scambio
---
farmlandgrab.org
weekly provides a list of the latest postings to farmlandgrab.org by email each week
farmlandgrab.org
is an open-publishing website, initiated by GRAIN, tracking today's global land grab for food production and people's movements against it
to unsubscribe from the list, click
this link
to visit or post materials to the website, click
this link