Food crisis and the global land grab
farmlandgrab.org weekly | 30 May 2012
---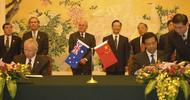 Weekly Times Now | 30 May 2012
The Chinese Government is seeking less scrutiny of its Australian farm raids. Sources say the Chinese are pushing the issue as part of a planned free trade agreement with Australia.
---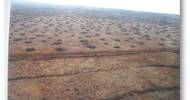 HowWeMadeItInAfrica | 30 May 2012
Trilogy Capital is involved in a large scale agriculture project in Ethiopia with US-based Morrell Agro Industries.
---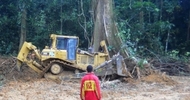 Cultural Survival | 30 May 2012
Herakles Farms plans to clear and replace 300 square miles of virgin rainforest with mono-culture trees to establish an oil palm plantation, with major impacts on 52,000 Indigenous peoples in 88 villages who depend on the forest.
---
Rural Modernity | 30 May 2012
Since 2009, Whitestone (SL) Limited has managed to obtain 13 leasehold titles covering a staggering 1.34 million acres of land in the Bombali and Koinadugu Districts of Northern Sierra Leone for large-scale agricultural development.
---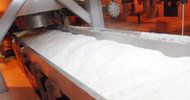 Agrimoney | 29 May 2012
The Singapore-based trading house paid R$255m ($129m) to acquire the Usina Açucareira Passos (UAP) mill, in which it pledged to invest a further $111.5m in the next five years to boost both cane growing and producing capacity.
---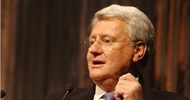 The Land | 29 May 2012
The agricultural arm of the $US487 billion Teachers Insurance and Annuity Association has snapped up six farming properties from listed company PrimeAg Australia in a deal worth $36.7 million.
---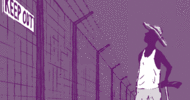 CODESRIA | 29 May 2012
The Council for the Development of Social Science Research in Africa (CODESRIA) is launching a call for proposal for all interested researchers and academics in its Multinational Working Group on a theme titled: "Land grabs and food sovereignty in Africa".
---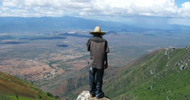 East African Business Week | 28 May 2012
Tanzania has been advised to reduce land lease agreement to investors to below 50 years from the current 99.
---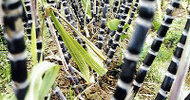 Reuters | 28 May 2012
South African group Illovo Sugar has pulled out of a 2.6 billion rand sugar project in Mali, largely due to political risk and also funding difficulties, and will focus on growth opportunities elsewhere in Africa.
---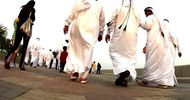 Bloomberg | 28 May 2012
Hassad Food Co, the agricultural investment arm of Qatar's sovereign wealth fund, may invest 500m euros this year to increase food supplies for the desert emirate, the company's chairman said.
---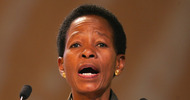 Tanzania Daily News | 28 May 2012
The government is in the final stages of introducing a Land Authority whose duties, among others, will include dealing with land investments as well as establishment of a land bank and database.
---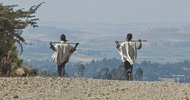 The Reporter | 26 May 2012
According to the evaluation that the ministry did in the past few weeks, some of the large-scale land acquisitions in Ethiopia are not performing as expected in implementing their projects.
---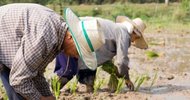 Bangkok Post | 24 May 2012
Concerns about land grabbing stem from a desire to hold the government accountable when the drive to make Thailand the Kitchen of the World ends up destroying ecological systems, small farmers' livelihoods, and our food security.
---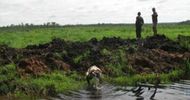 UPI | 23 May 2012
Intensive use of land for food exports and biofuel production must not come at the expense of human rights in Southeast Asia, the United Nations warned.
---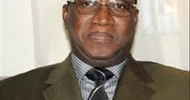 La République | 30 mai 2012
La Convergence malienne contre les accaparements de terres, dans une lettre ouverte en date du 18 mai 2012, a dénoncé la dépossession de paysans maliens de leurs terres agricoles à Sanamadougou.
---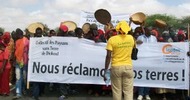 Le Soleil | 30 mai 2012
Au Sénégal, où le phénomène d'accaparement des terres touche 670. 000 ha, «il est plus qu'urgent d'interpeler les nouvelles autorités pour qu'elles restituent les terres aux ayant droits», selon la coordonnatrice d'Enda-Pronat, Mariam Sow
---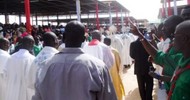 APIC | 29 mai 2012
L'Évêque de Saint-Louis, Mgr Ernest Sambou, a critiqué l'accaparement des terres par les investisseurs internationaux, avec la complicité de certains dirigeants du continent, lors du 124e pèlerinage marial annuel de Popenguine.
---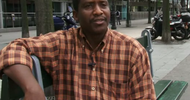 AFD | 28 mai 2012
Entretien accordé à l'AFD en mai 2012 sur la menace que représente l'acquisition des terres à grande échelle pour l'agriculture familiale africaine.
---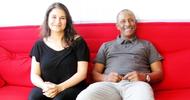 Radio France | 24 mai 2012
Entretien avec Clara Jamart (Oxfam France), Alain Karsenty (Cirad, France) et Faliry Boly (Sexagon, Mali).
---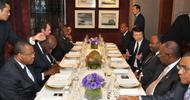 Le Gabon Enervant | 21 mai 2012
L'accaparement des terres par OLAM se fait par la tromperie et le secret. Mais heureusement, de nombreux citoyens gabonais vivent leur vie avec les deux yeux grands ouverts et voient clairement le danger du projet OLAM pour leur pays et leur peuple.
---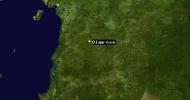 Le Gabon Enervant | 19 mai 2012
"Nous, Ressortissants des villages concernés par ce projet, avons tenu à exprimer à la communauté nationale et internationale notre point de vue sur ce projet, conscient du fait que les formes et les stratégies de développement ne peuvent être imposées à une population sans leur avis."
---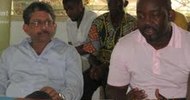 Le Gabon Enervant | 27 mar 2012
L'objet de la réunion était d'exprimer la méfiance de Brainforest et des populations locales, concernant les contrats et conventions signés entre OLAM et les autorités gabonaises
---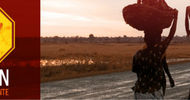 Canal Solidario | 24 may 2012
Este viernes, 25 de mayo DÍA DE ÁFRICA, nos dirigimos al Ministerio de Asuntos Exteriores y Cooperación para entregar las firmas recogidas en todo el Estado en contra del acaparamiento de tierras.
---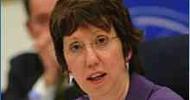 Il Fatto Alimentare | 24 May 2012
La Risposta della Ashton
---
Salimos a la calle para decirles: ¡Paren! Aquí vive gente

| Madrid, España | 25 May 2012

Contre l'accaparement des terres

ENDA Pronat | Dakar | 29 May 2012
farmlandgrab.org
weekly provides a list of the latest postings to farmlandgrab.org by email each week
farmlandgrab.org
is an open-publishing website, initiated by GRAIN, tracking today's global land grab for food production and people's movements against it
to unsubscribe from the list, click
this link
to visit or post materials to the website, click
this link