Food crisis and the global land grab
farmlandgrab.org weekly | 27 Jun 2012
---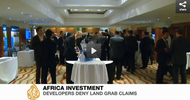 Al Jazeera | 26 Jun 2012
Investors interested in buying land in Africa, have denied accusations that they are involved in landgrabs, insisting their practice is the only way to feed growing populations.
---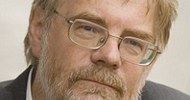 WNYC | 26 Jun 2012
Fred Pearce, author of the new book The Land Grabbers: The New Fight over Who Owns the Earth, reports on how food shortages and price spikes are leading speculators and agribusiness interests to buy up vast tracts of land around the globe.
---
Reuters | 26 Jun 2012
Farmland is "an obvious no-brainer choice for most pension funds," according to Savills director of residential research Yolande Barnes.
---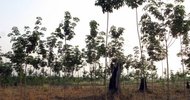 AFP | 26 Jun 2012
Laos will not allow any new investments in mining or grant further land concessions for rubber plantations until 2015 at the earliest, due to concerns about land encroachment and the environment
---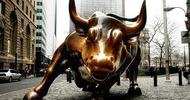 Star Tribune | 26 Jun 2012
Not everyone is thrilled about the new breed of investors making a pure financial play on farmland in the US
---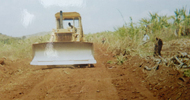 The Guardian | 26 Jun 2012
International development and environment charities to protest against 'land grab' outside Agriculture Investment Summit
---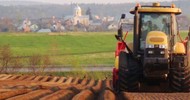 Interfax | 25 Jun 2012
The European Bank for Reconstruction and Development is considering making an equity investment of up to $15.9 million to acquire a minority stake in ED&F Man Ukraine Investments BV
---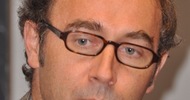 Dow Jones | 25 Jun 2012
Africa's agricultural sector offers a great opportunity for international investors, an official with the OECD said Tuesday, but risks remain over controversial issues such as "land grabbing."
---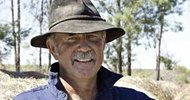 Stock & Land | 25 Jun 2012
Australia's federal government has set up a working group to assist with the development of a Commonwealth register of foreign owned agricultural land.
---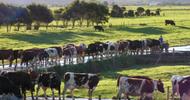 FNN | 25 Jun 2012
Macquarie Group Limited looks to be moving in on more agricultural investments with the launch of a new fund to target dairy farms in Australia.
---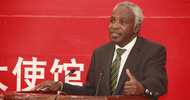 The Citizen | 25 Jun 2012
Tanzania is planning to involve the Chinese government in its agriculture revolution strategy as well as establish value-adding small industries to boost agricultural products by local producers
---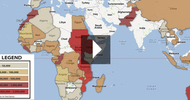 Circle of Blue | 22 Jun 2012
Circle of Blue have put together an interactive map of land grabs by country and by sector.
---
IANS | 22 Jun 2012
African nations like Zambia, Ethiopia and Mozambique invited Indian investors to invest in various sectors, especially in agriculture, saying this has the potential to provide food to both Africa and India.
---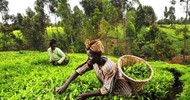 Worldwatch Institute | 21 Jun 2012
An estimated 70.2 million hectares of agricultural land worldwide have been sold or leased to private and public investors since 2000, according to new research conducted for our Vital Signs Online service.
---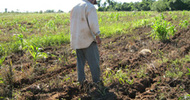 MST | 21 Jun 2012
"The current government puts on the pretty face of a progressive government, but behind the scenes agribusiness is growing more than ever before". The following is an interview conducted by the MST website with Perla, who came to Brazil for the People's Summit.
---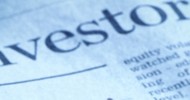 SSRN | 19 Jun 2012
Do governments and parliaments in investor home countries have any responsibility in respect of the behaviour of their investors abroad? What should they and international regulators do, if anything?
---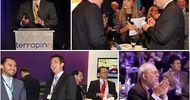 Affaires Stratégiques | 26 jui 2012
Une coalition de plus de 60 ONGs actives sur les questions agricoles a publié une déclaration intitulée « L'usurpation de terres par des fonds de pension et d'autres institutions financières doit cesser. »
---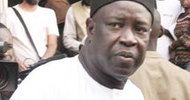 APS | 23 jui 2012
La tête de liste nationale du mouvement citoyen Bes Du Niak, Serigne Mansour Sy Djamil, veut lutter contre l'accaparement des terres dans le Walo (nord du Sénégal), s'il est député au soir du premier juillet prochain.
---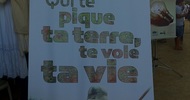 ENDA Pronat | 22 jui 2012
Le forum des peuples a connu une ambiance particulière le 19 juin de 11h à 13h30 à l'occasion de la session de partage sur l'accaparement des terres organisée par ENDA PRONAT
---
Le Hub Rural | 22 jui 2012
Le dernier bulletin d'information du Hub Rural sur les actualités foncières ouest-africaines vient de sortir.
---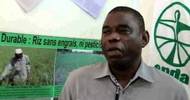 PanosAO | 21 jui 2012
Flamme d'Afrique s'est entretenue avec plusieurs participants de l'Afrique de l'Ouest au sommet de Rio+20 sur l'accaparement des terres.
---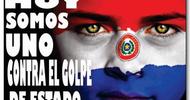 Biodiversidad en América Latina y el Caribe | 25 jun 2012
Desde la Alianza Biodiversidad condenamos el golpe que ha recibido el rechazo de todo el pueblo paraguayo y denunciamos a las grandes corporaciones del agronegocio con Monsanto y Cargill a la cabeza como responsables, junto a los grandes terratenientes locales y los políticos cómplices, de este golpe.
---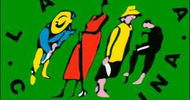 Adital | 22 jun 2012
"El modelo capitalista sigue acaparando las tierras de los diferentes pueblos del mundo siendo este modelo el responsable del incremento del hambre y la destrucción de los territorios"
---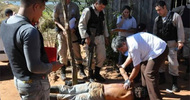 Baserribizia | 21 jun 2012
Afirma que las causas de la masacre están en las irregularidades en el reparto de la tierra que perjudican a las y los campesinos
---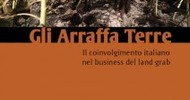 Re:Common | 22 Jun 2012
Il coinvolgimento italiano nel business del land grab
---
farmlandgrab.org
weekly provides a list of the latest postings to farmlandgrab.org by email each week
farmlandgrab.org
is an open-publishing website, initiated by GRAIN, tracking today's global land grab for food production and people's movements against it
to unsubscribe from the list, click
this link
to visit or post materials to the website, click
this link