Food crisis and the global land grab
farmlandgrab.org weekly | 04 Jul 2012
---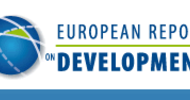 ERD Report | 03 Jul 2012
The European Report on Development 2011/12 covered the nexus between water, energy and land, with several commissioned papers on land grabbing.
---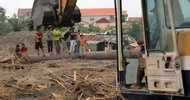 Bretton Woods Project | 03 Jul 2012
As the World Bank held its Annual Conference on Land and Poverty in April, campaigners accused it once again of facilitating and legitimising 'land grabs' that harm local communities.
---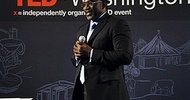 This is Africa | 02 Jul 2012
"Africa will be more food insecure if these investments go to other parts of the world and Africa has to turn to those places to buy food," according to Dr Ousmane Badiane of IFPRI
---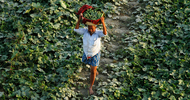 Global Times | 02 Jul 2012
Many in India's eastern state of West Bengal worry the central government's decision to allow foreign direct investment in retail trade would incur loss of jobs even farmers' land.
---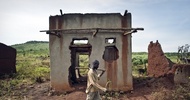 The Africa Report | 02 Jul 2012
With minimal consultation, governments and local authorities are signing away huge tracts of land for lease on the cheap. Now communities are raising their voices in opposition to these projects that bring little local development.
---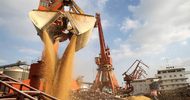 China Daily | 30 Jun 2012
Chongqing Grain Group Co Ltd, one of China's largest State-owned grain companies, is in talks with Molino Canuelas SA, a major agribusiness group in Argentina, about joint investments totaling $10 million in a soybean farm and dairy farms in the South American country.
---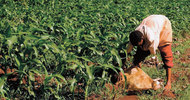 East African | 30 Jun 2012
The US-based Iowa Citizens for Community Improvement say they want senior government officials involved in the deal investigated and prosecuted for accepting a deal that will be detrimental to the welfare of Tanzanians.
---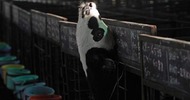 Stock and Land | 29 Jun 2012
While Australians fret about how much farmland is being snapped up by foreign investors, our New Zealand cousins have adopted a no-nonsense policy on rural land sales to off-shore investors.
---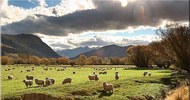 The Land | 29 Jun 2012
Public opinion is generally cool on overseas investment, especially large land sales to corporate interests where the owners are unlikely to work in the country themselves.
---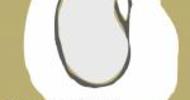 TNI | 28 Jun 2012
This paper from TNI examines a range of positive alternative investments which strengthen the right to food, re-valorise agricultural work, and build up ecological capital.
---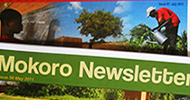 Mokoro Newsletter | 28 Jun 2012
Two book reviews by Robin Palmer
---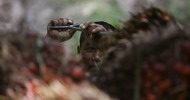 Reuters | 28 Jun 2012
Felda Global plans to use the bulk of its proceeds to snap up more plantations in Southeast Asia and Africa and boost its refining and market business in its bid to become a peer to Archer-Daniel Midlands and Cargill by 2020.
---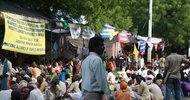 Times of India | 27 Jun 2012
India is among the top 10 nations to acquire land in both domestic and transnational deals, according to a report released this month by the Washington-based World Watch Institute
---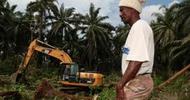 Green Scenery | 27 Jun 2012
A ten-acre plantation of oil palm, cola nuts, coffee and cacao has been completely destroyed by employees of Socfin Agricultural Company S.L. in Malen Chiefdom, Pujehun District, Sierra Leone.
---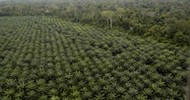 Responsible Investor | 27 Jun 2012
The company's expansion plans -- 50% of IPO proceeds will be used to develop plantations in vulnerable areas in Africa, Indonesia and elsewhere -- are likely to trigger NGO protests and conflicts with local communities.
---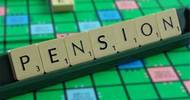 Reuters | 27 Jun 2012
At an agriculture investment summit in London on Wednesday, leading U.S. and European pensions funds said few assets remained immune from whipsawing markets, prompting institutions to look at farmland.
---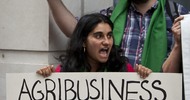 GRAIN | 26 Jun 2012
Joint statement released by more than 60 civil society organisations against the role of pension funds and other financial instutions in land grabbing
---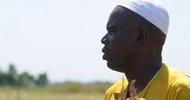 Deutsche Welle | 22 Jun 2012
African NGOs were not satisfied with the Rio +20 Summit. They were particularly disappointed that the land grabbing, which is the acquisition of arable land sometimes through dubious methods, was not discussed enough.
---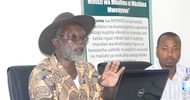 MVIWATA | 11 May 2012
Investigative Journalism and critical analysis into land issues currently affecting rural communities would not only reveal malpractices in land issues but also provide a voice for the voiceless in rural communities.
---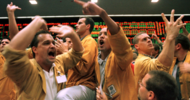 24Heures | 04 juil 2012
Les placements de nos fonds de pension ont un petit goût amer, écrit Catherine Morand de Swissaid
---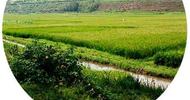 Jeune Afrique | 03 juil 2012
Les exploitations rétrécissent à mesure que la population rwandaise se densifie. Pourtant, des baux longue durée sont concédés à des sociétés étrangères. Les raisons de ce paradoxe.
---
Le Hub Rural | 02 juil 2012
Le dernier bulletin d'information du Hub Rural sur les actualités foncières ouest-africaines vient de sortir.
---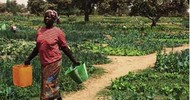 Jeune Afrique | 01 juil 2012
Le conseil de surveillance du fonds dédié à l'agriculture en Afrique, African Agriculture Fund, s'est réuni à Lusaka pour clôturer une levée de 250 millions de dollars. Une partie est destinée à des entreprises en Afrique francophone.
---
ARTE | 30 jui 2012
Metropolis s'entretient avec le journaliste William Bommert, auteur d'un livre sur la course aux terres agricoles, ainsi qu'avec Fred Pearce et Nyikaw Ochalla
---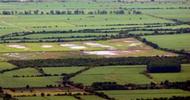 UPI | 02 jul 2012
El Registro Nacional de Tierras Rurales recibió parte de los datos de la superficie de predios rurales bajo titularidad de personas físicas o jurídicas extranjeras.
---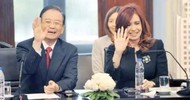 La Mañana | 01 jul 2012
Otro que estaría en busca de inversiones es el gobernador rionegrino Alberto Weretilneck. Concretamente, estaría evaluando retomar el proyecto de desarrollar el cultivo de soja en 200.000 hectáreas de la provincia.
---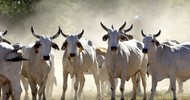 El Observador | 29 jun 2012
El presidente de la Asociación Rural del Paraguay dijo que Franco "le dará más confianza a los inversores"
---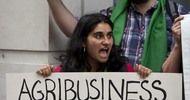 GRAIN | 26 jun 2012
Llamamiento común de mas de 60 organizaciones de la sociedad civil
---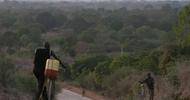 Il Manifesto | 04 Jul 2012
C'è un dato che emerge chiaro e lampante scorrendo il nuovo rapporto dell'associazione Re:Common intitolato «Gli Arraffa Terre»: l'Italia è seconda solo al Regno Unito tra gli Stati europei più attivi nella discutibile pratica del land grab.
---
Frankfurter Rundschau | 02 Jul 2012
In fruchtbaren Boden zu investieren, lohnt sich - kein Wunder, dass die Nachfrage boomt. Auch die Finanzbranche mischt mittlerweile kräftig mit. Von Nichtregierungsorganisationen kommt unterdessen heftige Kritik am "Landgrabbing".
---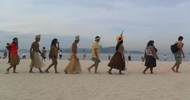 Green Report | 21 Jun 2012
A Riocentro, dove in questi giorni si tengono i negoziati della Conferenza delle Nazioni Unite sullo sviluppo sostenibile, la Banca Mondiale si sforza di mostrare che gli investimenti agricoli su larga scala, specialmente in Africa, rappresentano una straordinaria opportunità di crescita "verde" per i Paesi più poveri.
---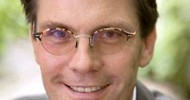 Boerderij.nl | 04 Jun 2012
De Duitse vermogensbeheerder Aquila Capital wil kleine en middelgrote pensioenfondsen in Nederland warm maken om direct te beleggen in boerderijen. "We kopen alleen goede bedrijven en proberen die te verbeteren."
---
Quand le profit rend gourmand : Les multinationales, nouvelles puissances coloniales

ARTE | ARTE (FR/DE) | 30 Jun 2012
farmlandgrab.org
weekly provides a list of the latest postings to farmlandgrab.org by email each week
farmlandgrab.org
is an open-publishing website, initiated by GRAIN, tracking today's global land grab for food production and people's movements against it
to unsubscribe from the list, click
this link
to visit or post materials to the website, click
this link