Food crisis and the global land grab
farmlandgrab.org weekly | 11 Jul 2012
---
Please support the newly launched campaign to tell the sugar industry to stop bleeding Cambodian farmers by taking their land:
• Sign
this petition
telling Tate & Lyle Sugars (formerly British, now a US-based company) to stop importing sugar from land grabbers in Cambodia and to compensate victims
• Sign
this letter
telling the European Commission to revoke "Everything But Arms" trade preference for land grabbers operating in Cambodia
• Watch
this video
• Visit the campaign
website
to learn more
Share these materials through your networks and encourage others to join the action!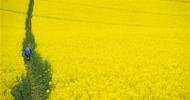 Reuters | 11 Jul 2012
UK pension funds are stepping up investments in commodity assets such as farms, timberland, mines and energy projects as they seek to diversify portfolios away from equities, an official at consultant Mercer said.
---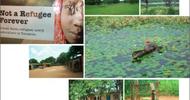 Oakland Institute | 09 Jul 2012
AgriSol's land deal in Tanzania creates an uncertain future for more than 160,000 people
---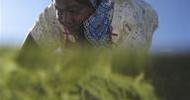 Guardian on Sunday | 08 Jul 2012
The AgriSol investment is a good case in justifying that in Tanzania it is the state which grabs on behalf of the investors as opposed in other areas where land is acquired illegally.
---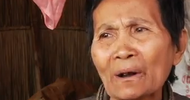 TandLSugarsBoycott | 06 Jul 2012
Stop Tate and Lyle Sugars buying from suppliers that bleed Cambodian farmers by taking their land. Boycott Tate and Lyle Sugars until they compensate the families who have lost everything so that they can make a profit.
---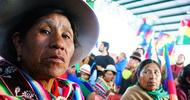 TNI | 06 Jul 2012
If, as our analysis suggests, there is a need to transition the people's demand for land from 'land reform' and 'land tenure security' to something else, then 'land sovereignty' as a framework is worth considering.
---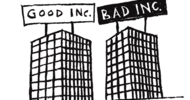 Responsible Investor | 05 Jul 2012
The Interfaith Centre on Corporate Responsibility has published recommended guidelines for investing in commodities and land.
---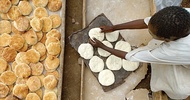 CNN | 05 Jul 2012
The land grab phenomenon in Sudan...resembles a fata morgana, a mirage in the desert which completely distorts the object on which it is based
---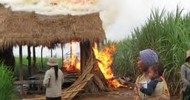 AFP | 05 Jul 2012
An EU scheme to boost trade with developing nations is fueling land grabs in Cambodia, activists say, with thousands evicted from their property to make way for a booming sugar industry.
---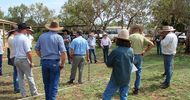 ABC | 05 Jul 2012
President of New South Wales Farmers Fiona Simson doesn't believe the community and farmers are opposed to foreign investment in Australian agricultural land as long as it's adding to their community, industry and economy. The question is having the tools to make sure that this is what's happening.
---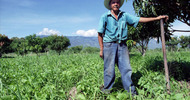 TNI | 05 Jul 2012
This fact sheet highlights the involvement of the EU in the global land grab, both directly through the involvement of European capital and corporations in the acquisition of land and indirectly through EU policies that commodify land.
---
Le Hub Rural | 11 juil 2012
Le dernier bulletin d'information du Hub Rural sur les actualités foncières ouest-africaines vient de sortir.
---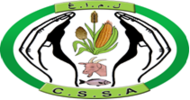 Al Akhbar | 09 juil 2012
Le Comite de suivi de la sécurité alimentaire estiment que les administrateurs mauritaniens peu scrupuleux ont procédé à des distributions anarchiques des terres ancestrales des paysans à des spéculateurs, qui ne les mettent pas en valeur.
---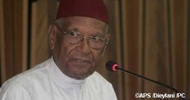 APS | 09 juil 2012
Le professeur Amadou Mahtar Mbow, ancien Directeur général de l'UNESCO, a dénoncé samedi l'accaparement des terres du Sénégal et invité le pouvoir à mettre en œuvre une gouvernance participative.
---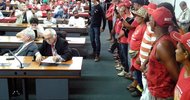 MST | 06 juil 2012
"Le gouvernement est impuissant à réaliser la réforme agraire et à mettre un frein à l'achat de terres par les étrangers dans le pays." Entretien avec Alexandre Conceiçao du Mouvement des sans terre (MST)
---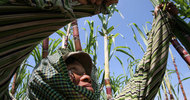 RFI | 05 juil 2012
Après deux ans de pourparlers avec Tate and Lyle Sugars, qui importe le sucre cambodgien en Europe, les communautés appellent au boycott du sucre de la marque la plus ancienne au monde.
---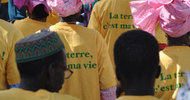 Pambazuka | 04 juil 2012
Pervertissant la vision classique du rapport de pouvoir public/privé, certains pays africains ont repris à leur compte le slogan d'un journal de l'Europe de l'Est lors d'une visite du Chancelier allemand en 1999 : "Nous pardonnons aux Croisés et attendons les investisseurs".
---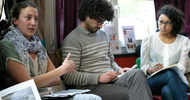 Mediasolidaire | 02 mai 2012
L'accaparement des terres : les enjeux au sud. C'était l'axe central d'un apéro thématique le 24 avril dernier dans un centre culturel de Saint-Ouen. Reportage de Radio Solidaire.
---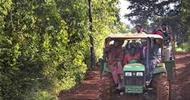 Il Manifesto | 10 Jul 2012
L'accaparramento di terre sta diventando una iattura per troppi Paesi africani.
---
farmlandgrab.org
weekly provides a list of the latest postings to farmlandgrab.org by email each week
farmlandgrab.org
is an open-publishing website, initiated by GRAIN, tracking today's global land grab for food production and people's movements against it
to unsubscribe from the list, click
this link
to visit or post materials to the website, click
this link