Food crisis and the global land grab
farmlandgrab.org weekly | 25 Jul 2012
---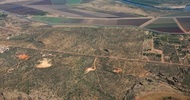 Reuters | 25 Jul 2012
A Chinese property conglomerate is bidding for a 15,000 hectare farming project in the Australian outback as Canberra looks to open the remote north for farming to tap booming demand for food from Asia, especially China.
---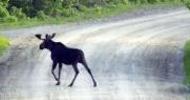 USA Today | 25 Jul 2012
Investors from Canada and the Netherlands have almost half of all foreign forest and farmland holdings in the USA. The Canadian holdings reflect investment by timber companies, while the Dutch holdings reflect pension fund investments.
---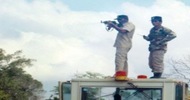 chinadialogue | 24 Jul 2012
Cambodia is a microcosm of a violent struggle playing out across the globe for control of a shrinking – and therefore increasingly valuable – pool of natural resources.
---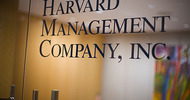 Foundation & Endowment Intelligence | 24 Jul 2012
The chief of Harvard University's $32 billion endowment said the fund has been eyeing timberland, farmland, infrastructure, energy and water-related investments in anticipation of growing global demand.
---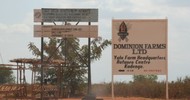 Vanguard | 24 Jul 2012
Dominion Farms will start planting rice in December 2012 on its 30,000 ha rice farm in Taraba and has trained 50 commercial farmers in Kenya who will soon start their own commercial rice operations in Nigeria.
---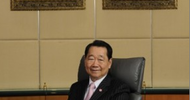 The Nation | 24 Jul 2012
Charoen Pokphand Group plans to invest $550 million within the next three years to develop maize and rice farms, rice mills and livestock processing plants.
---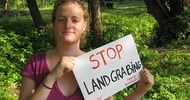 ARC2020 | 23 Jul 2012
For years, Romania has been a playground for foreign investors. Drawn by the vast amounts of available land, along with prices lower than in the rest of Europe, more than 700 000 hectares of land are now owned by foreign investors.
---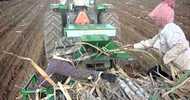 Terra Nullius | 23 Jul 2012
In the last five years, land concessions totaling tens of thousands of hectares have been granted to private companies for industrial sugarcane production in Cambodia.
---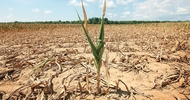 PIP | 23 Jul 2012
Drought conditions in much of the US this year could turn into a boon, rather than a bust, for institutional investors in farmland, timber and agricultural stocks.
---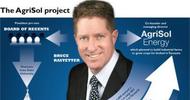 AP | 19 Jul 2012
Iowa Regent Bruce Rastetter has defended working with Iowa State Univ. to pursue a large-scale land development in Africa and blamed growing criticism over his involvement on misinformation and public relations mistakes.
---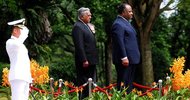 AFP | 19 Jul 2012
Olam said it would borrow the money from the Development Bank of Central African States (BDEAC) and a consortium of other lenders
---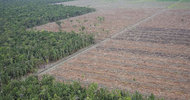 Asian Human Rights Commission | 19 Jul 2012
Resource conflicts are building in the southernmost part of West Papua, as agribusiness companies stealthily invade the forests, leaving its people dispossessed.
---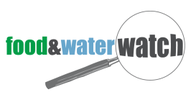 FWW | 19 Jul 2012
Food & Water Watch has joined Iowa Citizens for Community Improvement's ethics complaint against Iowa Regent Bruce Rastetter for egregious conflict of interest involving a Tanzania land deal he brokered in partnership with Iowa State University.
---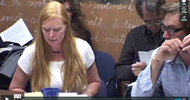 IPS | 19 Apr 2012
Presentations by Antonio Tricarico of CRBM (financialisation of nature in general) and Devlin Kuyek of GRAIN (land grabbing as specific sector / example)
---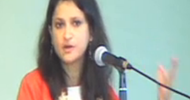 Vimeo | 11 Nov 2011
Anuradha Mittal of Oakland Institute speaking on land grabs at Moana Nui, November 2011
---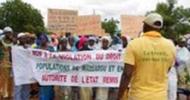 Sud Online | 24 juil 2012
«Non à une seconde Fanaye à Wassadou». Les populations de Wassadou et environs, au Sénégal, ont investi l'avenue Léopold Sédar Senghor pour protester contre la mise en œuvre d'un projet agro industriel sur 3000 ha.
---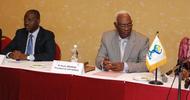 PANA | 20 juil 2012
Le Comité inter-parlementaire de l'Union économique et monétaire ouest-africaine a demandé aux Etats de mettre à la disposition de la Commission de l'UEMOA l'équivalent de 12.000 ha de terre à des fins agro-sylvo-pastorales et halieutiques.
---
APS | 20 juil 2012
Le président Macky Sall a invité son gouvernement à se prêter à un arrangement "conforme aux intérêts du Sénégal" avec la société sénégalo-italienne Sen-Ethanol, qui envisageait de produire du biocarburant avant le retrait de son projet à Fanaye
---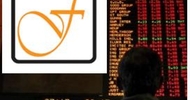 RFI | 29 jui 2012
La moitié de l'argent levé en bourse sera destiné à la replantation, mais aussi à l'extension des surfaces chez le voisin indonésien et en Afrique, où le coût du foncier est moins élevé qu'en Malaisie.
---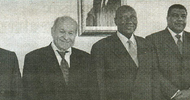 Fratmat | 27 jui 2012
Issad Rebrab, PDG de la 3e firme agroindustrielle de l'Afrique, veut exploiter entre 300 et 400 mille hectares de terre en Côte d'Ivoire pour cultiver la canne à sucre, le riz, le palmier à l'huile et la pomme de terre.
---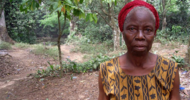 FPP | 01 mai 2012
La population locale avait été trompée quant à l'ampleur des destructions qui auraient lieu, et on lui avait également fait croire qu'une plantation de palmier à huile serait établie mais que les habitants garderaient leurs fermes.
---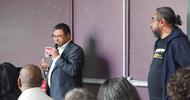 Collectif TANY | 26 fev 2012
Présentation aux débats AFASPA (l'Association Française d'Amitié et de Solidarité avec les Peuples d'Afrique) au Salon anticolonial 2012 à Paris
---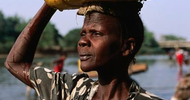 GRAIN | 14 jul 2012
GRAIN examina lo que hay detrás de la fiebre por las tierras en África y revela que hay una lucha mundial por algo que, cada vez más, es considerado una mercancía más preciosa que el oro o el petróleo: el agua.
---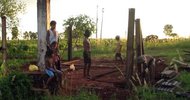 IHU | 20 Jul 2012
O novo presidente do Paraguai, Federico Franco, decidiu "deixar sem efeito" uma auditoria judicial ordenada pelo governo anterior, do destituído Fernando Lugo.
---
farmlandgrab.org
weekly provides a list of the latest postings to farmlandgrab.org by email each week
farmlandgrab.org
is an open-publishing website, initiated by GRAIN, tracking today's global land grab for food production and people's movements against it
to unsubscribe from the list, click
this link
to visit or post materials to the website, click
this link