Food crisis and the global land grab
farmlandgrab.org weekly | 01 Aug 2012
---
GRAIN is hiring
1 Aug 2012 -- GRAIN has an immediate opening for a central position in our organisation: the person who helps us get all our publications and other information materials out! If you are interested, or know someone who might be,
please click here
. Please also help us spread the word around. Application deadline is 1 Oct 2012. Thanks!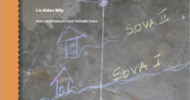 FERN | 01 Aug 2012
Following a two-day conference in Libreville, Gabon, civil society actors launched a land and resource rights initiative to challenge property laws and continuing allocation of community lands to logging, mining and agribusiness.
---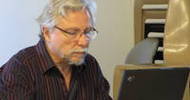 aGter | 01 Aug 2012
Everyone seems to agree on the need for "investment" in agriculture to fight hunger and support rural development, but the focus is exclusively on investment funds and big business, and nothing about farmers. Is the term part of a disinformation campaign to serve the interests of only a few?
---
Organisations in Asia strategise in opposing land grabbing | 01 Aug 2012
Participants from various communities shared documented cases, stories and photos of how large-scale investments of local and foreign owned companies are displacing communities and how people oppose such type of investments.
---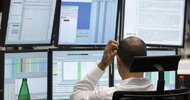 Reuters | 31 Jul 2012
Investors are honing the focus of their cash on real assets including farmland, timber, mines and energy projects, which are less correlated to financial markets.
---
The Guardian | 31 Jul 2012
The Obama model's first project in Mozambique will be to support Cargill, the giant grain trader and largest private company in the world, to take 40,000 hectares of farmland.
---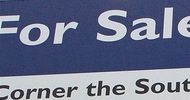 ABC | 30 Jul 2012
There's growing interest in who invests in Australian companies and who buys Australian land, with more discussion around the topic of global food security.
---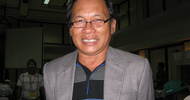 GRAIN | 26 Jul 2012
Indigenous peoples in Sarawak, Malaysia are facing an escalation of land grabbing in their territories by national palm oil companies, backed by foreign corporations.
---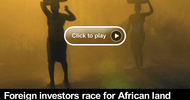 CNN | 26 Jul 2012
Villagers in Mozambique are caught between their government's need to promote agricultural development through foreign investment and to protect the rights of the citizens who depend on that land.
---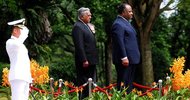 AFP | 19 Jul 2012
Olam said it would borrow the money from the Development Bank of Central African States (BDEAC) and a consortium of other lenders
---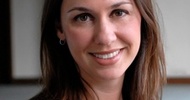 Righting Food | 25 Jun 2012
What can affected communities do when the World Bank Group has facilitated land grabs? For a better understanding of the practical steps that people can take, Righting Food interviewed Natalie Bridgeman Fields, the founder and Executive Director of Accountability Counsel
---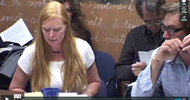 IPS | 19 Apr 2012
Presentations by Antonio Tricarico of CRBM (financialisation of nature in general) and Devlin Kuyek of GRAIN (land grabbing as specific sector / example)
---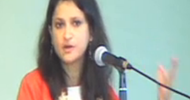 Vimeo | 11 Nov 2011
Anuradha Mittal of Oakland Institute speaking on land grabs at Moana Nui, November 2011
---
GRAIN recrute
1er août 2012 -- Un poste central dans notre organisation est disponible avec effet immédiat : la personne qui nous aide à publier tous nos articles et autres informations ! Si cela vous intéresse ou si vous connaissez quelqu'un qui soit susceptible d'être intéressé,
veuillez cliquer ici
. Aidez-nous aussi s'il vous plaît à diffuser cette offre. Le délai de candidature est le 1er octobre 2012. Merci beaucoup !
Le Hub Rural | 31 juil 2012
Le dernier bulletin d'information du Hub Rural sur les actualités foncières ouest-africaines vient de sortir.
---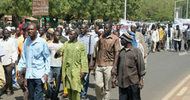 CMCAT | 27 juil 2012
Deux investisseurs visés dans des procédures juridiques, la société SOSUMAR et le négociant en céréales des sociétés 3M, Modibo Keita, ont révisé leur position.
---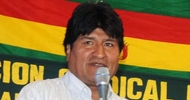 El Correo | 24 juil 2012
Evo Morales, président de la Bolivie a déclaré être d'accord avec la proposition de la Fédération des Paysans de Santa Cruz de réaliser un audit national sur la propriété des terres dans le pays, afin de connaître par qui et comment elles sont administrées.
---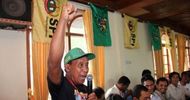 La Via Campesina | 14 juil 2012
Ces soi-disant « investissements » ne sont rien de plus que le vol des territoires des peuples indigènes, des paysans et des paysannes, des pêcheurs, des éleveurs et d'autres communautés locales.
---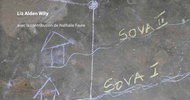 FERN | 02 juil 2012
Ce rapport de FERN rédigé par la spécialiste en droits fonciers Liz Alden Wily documente la situation au Gabon pour informer sur, entre autre, les discussions en cours concernant FLEGT et REDD dans le pays.
---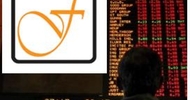 RFI | 29 jui 2012
La moitié de l'argent levé en bourse sera destiné à la replantation, mais aussi à l'extension des surfaces chez le voisin indonésien et en Afrique, où le coût du foncier est moins élevé qu'en Malaisie.
---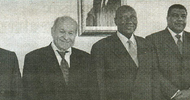 Fratmat | 27 jui 2012
Issad Rebrab, PDG de la 3e firme agroindustrielle de l'Afrique, veut exploiter entre 300 et 400 mille hectares de terre en Côte d'Ivoire pour cultiver la canne à sucre, le riz, le palmier à l'huile et la pomme de terre.
---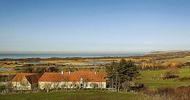 La Terre de Chez Nous | 31 mai 2012
Après la Suisse, l'Allemagne et les Pays-Bas, c'est au tour de la France de tirer la sonnette d'alarme pour tenter d'empêcher les investisseurs étrangers de faire main basse sur les meilleures terres agricoles de l'Hexagone.
---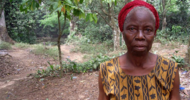 FPP | 01 mai 2012
La population locale avait été trompée quant à l'ampleur des destructions qui auraient lieu, et on lui avait également fait croire qu'une plantation de palmier à huile serait établie mais que les habitants garderaient leurs fermes.
---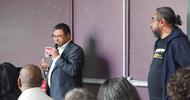 Collectif TANY | 26 fev 2012
Présentation aux débats AFASPA (l'Association Française d'Amitié et de Solidarité avec les Peuples d'Afrique) au Salon anticolonial 2012 à Paris
---
GRAIN contrata
1 de agosto 2012 -- GRAIN abre convocatoria con carácter inmediato para cubrir un puesto central en nuestra organización: la persona que nos ayuda a lanzar y difundir todas nuestras publicaciones y otros materiales de información! Si usted está interesado o conoce a alguien que podría estarlo,
por favor haga clic aquí
. Por favor, ayúdenos a difundir este anuncio. La fecha límite de envío de solicitudes es el 1 de octubre de 2012. Gracias!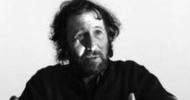 La Diaria | 26 jul 2012
FA analiza dos proyectos para frenar extranjerización de la tierra; Comisión Nacional de Fomento Rural considera que "llegó el momento" de hacerlo.
---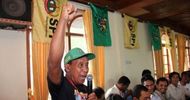 Vía Campesina | 25 jul 2012
Como ya expresamos en el Llamamiento de Dakar y en la Declaración de Nyeleni en contra del Acaparamiento de Tierras, éste es un fenómeno global promovido por las élites y los inversores locales, nacionales y transnacionales, y los gobiernos con el objetivo de controlar los recursos más preciados del planeta.
---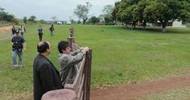 Prensa Latina | 24 jul 2012
Un informe estatal reveló casos emblemáticos de operaciones irregulares para acaparamiento de tierras por políticos y latifundistas, mientras se agrava la crisis de miles de familias campesinas paraguayas que reclaman parcelas para trabajar y vivir.
---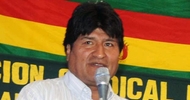 Telam | 22 jul 2012
Señaló que a través de la auditoría podrá verificarse la existencia de "empresarios ilegales, palos blancos, o mal manejo en las tierras comunitarias de origen".
---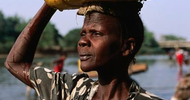 GRAIN | 14 jul 2012
GRAIN examina lo que hay detrás de la fiebre por las tierras en África y revela que hay una lucha mundial por algo que, cada vez más, es considerado una mercancía más preciosa que el oro o el petróleo: el agua.
---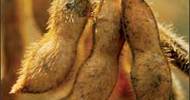 Valor Econômico | 31 Jul 2012
A Fundação Getulio Vargas (FGV) lançou ontem, em Brasília, o fundo Nacala, voltado a investimentos no setor de agronegócios em Moçambique. A captação vai começar em novembro e a meta é levantar US$ 2 bilhões em um prazo de até quatro meses
---
Bisnis Indonesia | 22 Aug 2011
Pengusaha China jajaki tanaman ubi jalar di Lampung
---
Bisnis Indonesia | 19 Jan 2011
Induk Koperasi Unit Desa (Induk KUD) bersama sejumlah investor dari sejumlah negara akan menandatangani kesepakatan kerja sama (MoU) untuk mengeksplorasi tanaman kelapa sawit, jarak dan singkong.
---
Bisnis Indonesia | 12 Aug 2010
7 Perusahaan besar siap memulai kegiatan
---
Kompas | 17 Mar 2010
Peluang Investasi di Pertanian dan Peternakan
---
Epaper Kontan | 13 Feb 2010
Pemerintah pusat, Pemerintah Daerah Nanggroe Aceh Darussalam (NAD), Bank Dunia, dan Pemerintah Korea Selatan (Korsel) akan bekerjasama mengembangkan perkembangan tebu seluas 17.000 hingga 35.000 hektar di Kabupaten Benar Meriah, Banda Aceh. Mereka akan memulai proyek tersebut tahun ini, untuk memasok tebu ke pabrik gula dan produsen bioethanol.
---
2nd Commercial Farm Asia

| Yangon | 11 Oct 2012

Gender and Land Governance Conference

Utrecht Univ & LANDac | Utrecht | 14 Jan 2013
farmlandgrab.org
weekly provides a list of the latest postings to farmlandgrab.org by email each week
farmlandgrab.org
is an open-publishing website, initiated by GRAIN, tracking today's global land grab for food production and people's movements against it
to unsubscribe from the list, click
this link
to visit or post materials to the website, click
this link