Food crisis and the global land grab
farmlandgrab.org weekly | 08 Aug 2012
---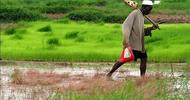 Farm Lands of Africa | 07 Aug 2012
BFS has a land bank of 220,000 hectares under a Protocol d'Accord from the government of the Republic of Guinea
---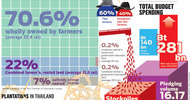 The Nation | 07 Aug 2012
Thailand's Department of Special Investigation chief Tarit Pengdith said his department had not found any instances of foreigners owning farms or growing rice via nominees. Farming is forbidden to foreigners under the Foreign Business Act.
---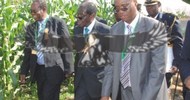 Daily Mail | 07 Aug 2012
African Development Bank (AfDB) country director, Freddie Kwesiga, said the co-operating partners look forward to specific interventions to ensure improved land tenure and equitable access to land by partnerships of small, medium and large-scale investors.
---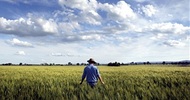 Live Trading News | 06 Aug 2012
Leading Australian economists, commentators and even political enemies have joined the federal Minister for Trade and Investment Craig Emerson in condemning Opposition plans to tighten control over foreign investment.
---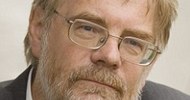 Voxy | 05 Aug 2012
Jessica Mutch spoke to Fred Pearce in London about the Crafar farm buy-up by a Chinese company and whether New Zealand should be nervous about land grabbing.
---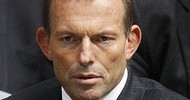 AFP | 03 Aug 2012
Australia's conservative opposition on Friday earmarked tighter scrutiny of foreign investment in agriculture as a priority if the party is elected to government next year, as recent polls suggest.
---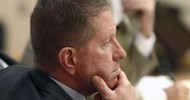 The Gazette | 03 Aug 2012
Group says regent abused position in pursuing relationship between Iowa State University and Ratsetter's agribusiness corporation, which is developing a farming operation in Tanzania.
---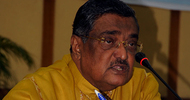 Daily Star | 03 Aug 2012
Bangladesh yesterday signed a memorandum of understanding (MoU) with South Sudan to take a 10-year lease on Sudanese farmland to grow crops aimed at ensuring food security of both the countries.
---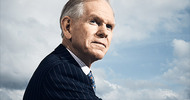 Top 1000 Funds | 03 Aug 2012
Jeremy Grantham of US asset management firm, Grantham, Mayo, Van Otterloo and Company (GMO), says global investors should have 30% of their portfolios exposed to natural resources, with half of that in forestry and farmland, to take advantage of the growing global food crisis. That is double today's averages.
---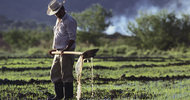 Colombia Reports | 02 Aug 2012
Colombia's Conservative Party proposed a constitutional amendment to limit land purchases made by foreigners to avoid "land grabbing," reported local media Thursday.
---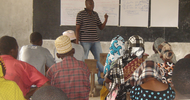 Hakiardhi | 02 Aug 2012
Report just released by Tanzanian NGO Haki Ardhi looks at recent experiences with land grabs in the fertile Rufiji Basin.
---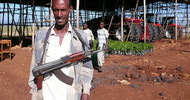 Sustainable Security | 02 Aug 2012
Given the power imbalances at play, it is folly to assume that land-seekers will suddenly embrace, en masse, a set of voluntary rules promoting sustainable and equitable investor practices, says Michael Kugelman
---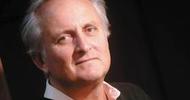 ABC | 02 Aug 2012
HighQuest Partners in the US say that between 65-80 million hectares of additional land is going to have to be brought into production, globally, within the next 10 years and that this means more foreign farmland investment.
---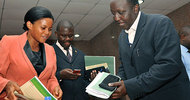 New Vision | 31 Jul 2012
The Government of Uganda has been asked by Members of Parliament to make the process of acquiring land for investments more transparent.
---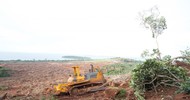 NAPE | 30 Jul 2012
With communal land associations communities will be having one voice and if anybody, be it government or investor, is interested in their land, that person is made aware of that the group is organized and therefore not easy to simply deploy graders to start tiling or clearing the land.
---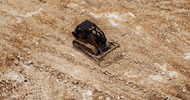 Greenpeace | 30 Jul 2012
A massive land grab has occurred in Papua New Guinea under the auspices of the Special Agricultural and Business Leases scheme, and the impact on communities across the country has been devastating. Greenpeace has produced a new report that details the extent of the damage.
---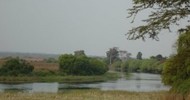 Daily Mail | 24 Jul 2012
A senior government official in Serenje has urged the Zambia Development Agency to quicken the process of facilitating investment inflow in the 155,000-hectare Nansanga farm block in Central Province.
---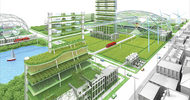 FoodFirst | 10 Jul 2012
Does the Hantz megafarm project in Detroit (US) have anything in common with the brutal, large-scale land acquisitions sweeping Sub-Saharan Africa and Latin America?
---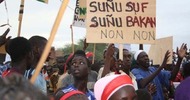 PressAfrik.com | 08 aout 2012
Enda Pronat met en exergue le cas de Ndiael pour dénoncer « la délocalisation du Projet agricole de Fanaye dans la réserve Spéciale de Faune du Ndiael constitué des communautés rurales de Ronkh, Gninth, Diama de la commune de Ross-Bethio »
---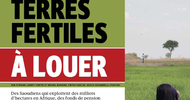 GEO | 02 aout 2012
De puissants investisseurs étrangers trustent les meilleurs champs des pays du Sud. Néocolonialisme ou développement agricole ? Dossier préparé par le collectif Terra Project et publié par GEO France.
---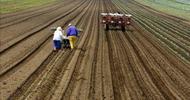 Ecoportal | 06 ago 2012
Un nuevo informe de Global Witness revela que en todo el mundo se ha intensificado la violencia contra los activistas que luchan por la tierra, los bosques y la minería.
---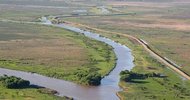 APFD | 02 ago 2012
El dato surge del primer relevamiento que realizó el Gobierno provincial en el marco de lo que dispone la Ley Nacional Nº 26737, que establece un Régimen de Protección al Dominio Nacional sobre la Propiedad, Posesión o Tenencia de las Tierras Rurales
---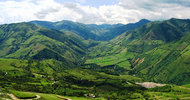 El Tiempo | 02 ago 2012
La propuesta viene de los conservadores. Sólo podrán tener hasta el 15 % de tierras del país.
---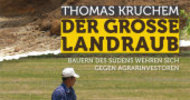 Misereor | 06 Aug 2012
Doch wie erleben Kleinbauern und Ureinwohner vor Ort die Landnahme der Investoren? Thomas Kruchem hat in Uganda, Kambodscha, Argentinien, den Philippinen und Äthiopien recherchiert.
---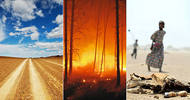 FOCUS | 30 Jul 2012
Mit perfiden Methoden eignen sich Einzelpersonen oder Unternehmen Land an. Betroffen ist inzwischen eine Fläche halb so groß wie Westeuropa. Die Investoren tun dabei so, als handelten sie aus hehren Motiven. Auch Deutsche sind beteiligt.
---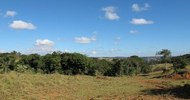 Rede Brasil Atual | 21 Jul 2012
O presidente da Associação Brasileira de Reforma Agrária (Abra), Gerson Teixeira explica que, o texto do Código associado à liberação desregrada de venda de terra para estrangeiro traduz o momento hegemônico do agronegócio
---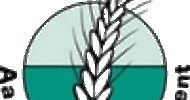 Aarde Boer Consument | 15 Jul 2012
Volgens een rapport van FIAN, TNI en anderen is Europa sterk betrokken bij de aankoop van landbouwgrond en landbouw-infrastructuur. Rechtstreeks door Europese investeerders, maar ook door het Europese beleid dat leidt tot 'land-grabs'.
---
Kontan | 13 Jun 2012
Perusahaan manufaktur makanan ini rajin mengakuisisi sejumlah perusahaan di sektor pertanian dan perkebunan
---
Kontan | 26 May 2012
Bakrie Delano juga menyasar sektor agribisnis seperti karet
---
Kontan | 25 Feb 2012
Pengembangan lahan perkebunan tebu Wilmar di Papua terkendala perizinan
---
Kontan | 08 Feb 2012
Investor asal Korea ada yang berminat kelola lahan food estate di Kalbar dan Kaltim.
---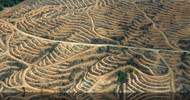 Bisnis Indonesia | 22 Aug 2011
Pengusaha China jajaki tanaman ubi jalar di Lampung
---
Bisnis Indonesia | 19 Jan 2011
Induk Koperasi Unit Desa (Induk KUD) bersama sejumlah investor dari sejumlah negara akan menandatangani kesepakatan kerja sama (MoU) untuk mengeksplorasi tanaman kelapa sawit, jarak dan singkong.
---
Bisnis Indonesia | 12 Aug 2010
7 Perusahaan besar siap memulai kegiatan
---
Kompas | 17 Mar 2010
Peluang Investasi di Pertanian dan Peternakan
---
Kontan | 13 Feb 2010
Pemerintah pusat, Pemerintah Daerah Nanggroe Aceh Darussalam (NAD), Bank Dunia, dan Pemerintah Korea Selatan (Korsel) akan bekerjasama mengembangkan perkembangan tebu seluas 17.000 hingga 35.000 hektar di Kabupaten Benar Meriah, Banda Aceh. Mereka akan memulai proyek tersebut tahun ini, untuk memasok tebu ke pabrik gula dan produsen bioethanol.
---
farmlandgrab.org
weekly provides a list of the latest postings to farmlandgrab.org by email each week
farmlandgrab.org
is an open-publishing website, initiated by GRAIN, tracking today's global land grab for food production and people's movements against it
to unsubscribe from the list, click
this link
to visit or post materials to the website, click
this link