Food crisis and the global land grab
farmlandgrab.org weekly | 15 Aug 2012
---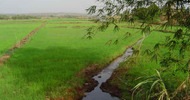 Agrimoney | 09 Aug 2012
The Nevada US firm Farm Lands of Africa has, after two years, accelerated its development into an agricultural producer by buying a rice-to-eucalyptus group in the Republic of Guinea with a landbank of 220,000 hectares, an area nearly the size of Luxembourg.
---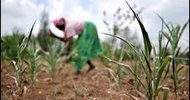 Tanzania Daily News | 09 Aug 2012
If there is an issue that is the pulse of popular discontent in Tanzania presently, then, it is land.
---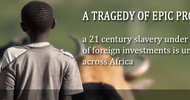 Leadership | 09 Aug 2012
"Today, all patriotic Africans are weeping when they see how African governments are giving out African lands, dispossessing the African people of their ancestral land, for practically next to nothing, in the name of attracting foreign investors!", writes Abba Mahmood
---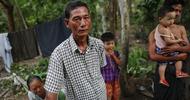 Reuters | 09 Aug 2012
The sharpest tensions in the countryside hinge on alleged land grabs, in which the government and private developers are forcing farmers to leave their property for little or no compensation.
---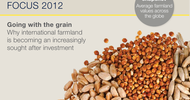 Savills | 09 Aug 2012
Savills international farmland market report for 2012
---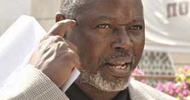 APS | 13 aout 2012
L'accès aux ressources naturelles est « un droit fondamental de l'homme », a affirmé jeudi la directrice exécutive de la Rencontre africaine pour les droits de l'homme (RADDHO) Fatou Kama, qui s'est engagée, au nom de son président, à soutenir Enda Pronat à lutter contre « l'accaparement des terres ».
---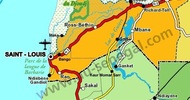 Leral.net | 13 aout 2012
Le président de la République sénégalaise, Macky Sall, vient de signer le décret accordant 10 000 hectares de terres à la Société Sen Huile - Sen Ethanol dans la communauté rurale de Gnith, dans le département de Dagana pour l'installation d'un des plus grands projets agro-industriels de l'Afrique de l'Ouest.
---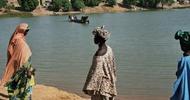 Rewmi | 10 aout 2012
Face à l'accaparement des terres et la délocalisation du Projet agricole de Fanaye, dans la réserve spéciale de faune du Ndiael, l'Ong Enda Pronat a tenu à marquer sa désapprobation, activant les organisations de défense des droits de l'homme
---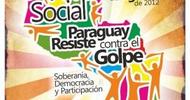 TV Avila | 15 ago 2012
Una mesa de trabajo destinada a analizar la problemática de la tierra reveló que, actualmente, empresas transnacionales tienen en su poder 13 millones de hectáreas de tierra y el acceso al agua de numerosos ríos.
---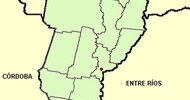 FM Activa | 13 ago 2012
Los responsables de aplicar la ley de tierras en Santa Fe detectaron 85 mil hectáreas en manos de personas extranjeras, un 0,7 por ciento del total. Ahora tendrán la tarea compleja de evaluar las personas jurídicas, volcadas a la "especulación financiera".
---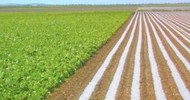 Jornal Agora | 15 Aug 2012
Essa área está distribuída por 3.692 cidades e ocupa cerca de 0,53% do território nacional, o que equivale ao estado do Rio Grande do Norte.
---
farmlandgrab.org
weekly provides a list of the latest postings to farmlandgrab.org by email each week
farmlandgrab.org
is an open-publishing website, initiated by GRAIN, tracking today's global land grab for food production and people's movements against it
to unsubscribe from the list, click
this link
to visit or post materials to the website, click
this link