Food crisis and the global land grab
farmlandgrab.org weekly | 18 Jul 2012
---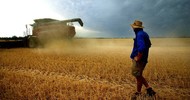 The Age | 18 Jul 2012
Controversial foreign investment in Australian farming land is here to stay and is vitally important to the future of food security, the federal government says.
---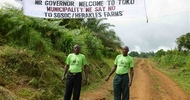 Reuters | 18 Jul 2012
Herakles says it will provide locals with steady work, roads and health care. But critics call the planned plantation, which would cover Fabe and at least 30 other forest villages in Cameroon, a land grab. Special report from Reuters.
---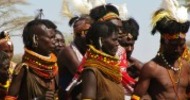 Slow Food | 18 Jul 2012
Indigenous communities are under threat from a recent spurt of investors and multinational companies interested in putting their money into Kenyan oil, mining, wind farms and agribusiness projects.
---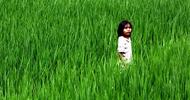 East Asia Forum | 17 Jul 2012
The situation in Indonesia, where only a fraction of development projects associated with these transactions are ever implemented, is significant for wider discussions about 'land grabbing' around the world.
---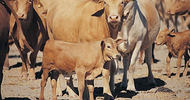 The Australian | 16 Jul 2012
A landmark agreement in the Kimberley is close to being sealed in which Australia's largest cattle corporation will lease vast tracts of land from their Aboriginal owners in return for providing jobs, training and a share of profits in the cattle business.
---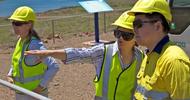 The Australian | 16 Jul 2012
The head of a $7 billion Chinese mining project in the Pilbara says Australia has a golden opportunity to meet China's soaring demand for high-quality food and he would prefer to invest in agriculture rather than iron ore.
---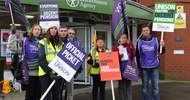 Financial News Network | 16 Jul 2012
The £1.9bn pension fund of the UK's Environment Agency is set to unveil a new investment strategy later this month, including plans to invest in farmland and forestry for the first time.
---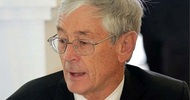 Stock and Land | 16 Jul 2012
Outspoken entrepreneur and aviator Dick Smith has bought $1 million worth of shares in Australian Agricultural Co (AAco) - Australia's second-largest landholder - because he doesn't want to sound hypocritical when he campaigns against foreign ownership of farms.
---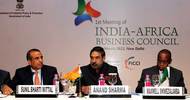 FBN | 14 Jul 2012
Some of the major factors drawing companies from India to Africa in addition to the fertile land and natural resources are the exemption from taxes/duties, along with ample government assistance.
---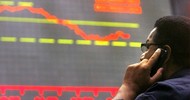 CNBC | 13 Jul 2012
Passive indices have been replaced by new sophisticated active indices and pension fund managers like APG are investing in natural resources assets, including farmland.
---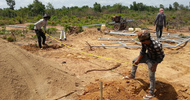 Business Wire | 12 Jul 2012
The Canadian company Stevia Nutra Corporation announced that it has entered into a "Services Provision Agreement" with Ecologica Co. Ltd, a Cambodian agro-development company, to develop largescale stevia plantations in Cambodia
---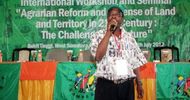 La Via Campesina | 12 Jul 2012
"The destruction and grabbing of resources from peasants and poor people have intensified and if we are to succeed in defending our land, territory and our very future, we need to come together and identify clearly the kind of Agrarian Reform we are looking for and the strategy for which we achieve it."
---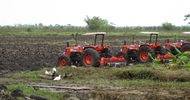 Jakarta Post | 12 Jul 2012
The Indonesian government's long-discussed plan to launch a massive food estate in Merauke, Papua, in a bid to boost the nation's food production is facing uncertainty amid land acquisition problems, a top ministry official says.
---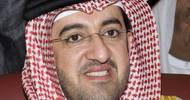 Gulf News | 12 Jul 2012
The UAE is eying lands overseas in order to provide ongoing food supply to face the increase in the country's population as the UAE imports steadily soared in the past few years, Ministry of Economy official said.
---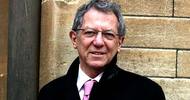 The Guardian | 12 Jul 2012
Academics and business figures gave a grim warning at the Resource 2012 conference, but defended the Rio+20 outcomes
---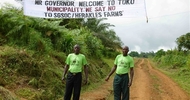 Greenpeace | 06 Jul 2012
Palm oil is the world's cheapest edible oil and a key ingredient in some biofuels. Global demand is booming and agri-corporations are grabbing large swathes of land to expand palm oil production in a new frontier: Africa.
---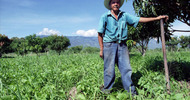 TNI | 05 Jul 2012
This fact sheet highlights the involvement of the EU in the global land grab, both directly through the involvement of European capital and corporations in the acquisition of land and indirectly through EU policies that commodify land.
---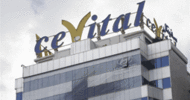 Bloomberg | 06 Jun 2012
Cevital, Algeria's biggest sugar producer, asked Ivory Coast's government to make land available for the production of rice, sugar, maize and vegetable oil, according to a company official.
---
Non aux plantations d'hévéa et de palmiers au Gabon
Les nouvelles autorités gabonaises, devenus des hommes d'affaires au sommet de l'Etat sont en train de concéder d'énormes superficies à l'entreprise singapourienne Olam pour les monocultures sur les terres ancestrales des populations. En même temps qu'elles font le tour du monde pour parler de Gabon vert, les terres gabonaises sont bradées en violation des droits des populations. Nous disons non à cette nouvelle colonisation de nos terres par ceux qui ont causé des degats en indonésie et en Malaysie avec ces mêmes monocultures.
Signez la pétition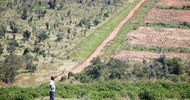 Malango | 18 juil 2012
Des voix s'élèvent contre les prêts de terres de 99 ans à des sociétés étrangères. Les Tanzaniens se sentent ignorés par leur gouvernement…
---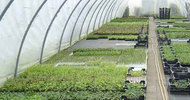 Investir en Tunisie | 17 juil 2012
Selon Abdellatif Ghdira, cette décision revient au gouvernement et par la suite à l'Assemblée nationale constituante, de choisir ou non de vendre les terres de l'Etat aux étrangers pour booster les investissements.
---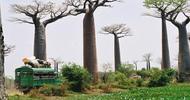 RFI | 16 juil 2012
L'engouement pour les terres se poursuit dans le cadre des projets agricoles ou miniers, et la transparence fait parfois défaut, selon Eric Raparison, le coordonnateur du plate-forme de Solidarité des intervenants sur le foncier
---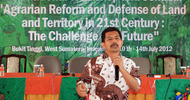 La Via Campesina | 12 juil 2012
Selon Henry Saragih, "la destruction et l'accaparement des ressources des paysans, des paysannes et des pauvres s'intensifient, et si nous voulons réussir à défendre nos terres, nos territoires, notre futur même, nous devons nous rassembler et identifier clairement le modèle de réforme agraire que nous voulons, ainsi que les stratégies nécessaires à sa mise en œuvre."
---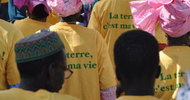 Egalité Infos | 06 juil 2012
Les femmes sont particulièrement touchées par cette nouvelle phase de la mondialisation capitaliste. Elles peuvent se voir brusquement dépossédées de terres qu'elles ont patiemment mises en valeur.
---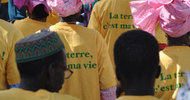 Pambazuka | 04 juil 2012
Pervertissant la vision classique du rapport de pouvoir public/privé, certains pays africains ont repris à leur compte le slogan d'un journal de l'Europe de l'Est lors d'une visite du Chancelier allemand en 1999 : "Nous pardonnons aux Croisés et attendons les investisseurs".
---
RFI | 28 jui 2012
La visite de la Banque mondiale à Vientiane au début de la semaine n'est pas étrangère à l'annonce de ce moratoire, par le ministre laotien de la Planification et des investissements, dans la presse nationale.
---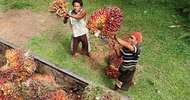 Jeune Afrique | 18 jui 2012
Le Français Lionel Soulard, directeur général de Cargill West Africa, basé à Abidjan, a entamé des négociations avec l'Etat ivoirien pour la mise à disposition de 50 000 ha de terres agricoles afin de créer des plantations industrielles de palmiers à huile.
---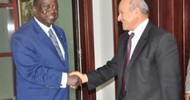 20Minutes | 11 jui 2012
Le Président de Cevital envisage d'investir 1 milliard de dollars de dollars en Côte d'Ivoire dans les cinq prochaines années et négocie avec le Premier Ministre ivoirien la concession de 300.000 hectares afin d'investir dans la culture du riz et du cacao.
---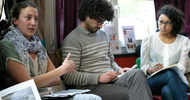 Mediasolidaire | 02 mai 2012
L'accaparement des terres : les enjeux au sud. C'était l'axe central d'un apéro thématique le 24 avril dernier dans un centre culturel de Saint-Ouen. Reportage de Radio Solidaire.
---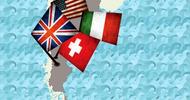 El Argentino | 13 jul 2012
En abril la Presidenta Cristina Fernández de Kirchner anunció que el Parlamento nacional iba a tratar el proyecto de Ley sobre arrendamiento, que le iba a poner un límite a la extranjerización de la tierra y está llamada a ponerle un freno al éxodo rural.
---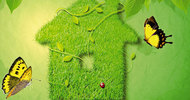 Panorama | 13 jul 2012
"Los atropellos se han sucedido sin parar y aquellos maravillosos beneficios que gozarían los pueblos que se amoldarían a la nueva inversión agrícola, se han quedado en papel mojado".
---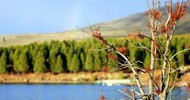 Bariloche Opina | 12 jul 2012
Según informó el presidente de la Comisión Especial Investigadora de Transferencia de Tierras Rurales de la Legislatura de Río Negro, el legislador César Miguel (FpV), se han analizado ya unos 35 casos desde que ésta comenzó a funcionar.
---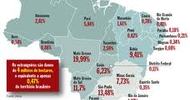 Jornal Día a Día | 14 Jul 2012
A proibição de compra de terras por estrangeiros começou em 2010, após parecer da Advogacia-Geral da União, em relação a Lei 5.709/71, que regula este assunto.
---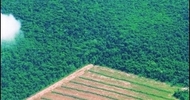 Rede Brasil Atual | 12 Jul 2012
Ariovaldo Umbelino acredita que ruralistas vão derrubar vetos de Dilma a mudanças no projeto do Código Florestal para continuar 'vivendo uma situação de terra arrasada'.
---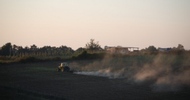 Crocevia | 16 Mar 2012
L'attacco all'uso agricolo della terra non è il risultato dell'equilibrio instabile e della competizione delle forze di mercato né, tanto meno, della spontanea iniziativa di sanguinari profittatori.
---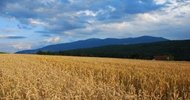 Crocevia | 02 Feb 2012
Terre pubbluiche e sequestro del diritto a produrre
---
De l'expropriation à l'accaparement des terres – l' histoire des famines…

RVH | Blois, France | 21 Oct 2012
farmlandgrab.org
weekly provides a list of the latest postings to farmlandgrab.org by email each week
farmlandgrab.org
is an open-publishing website, initiated by GRAIN, tracking today's global land grab for food production and people's movements against it
to unsubscribe from the list, click
this link
to visit or post materials to the website, click
this link