Food crisis and the global land grab
farmlandgrab.org weekly | 06 Sep 2012
---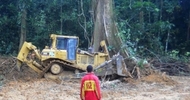 OI/Greenpeace | 04 Sep 2012
An American owned company with a track record of illegality and links to private equity giant Blackstone Group is threatening to destroy rainforests and dislocate local communities in Cameroon, Africa.
---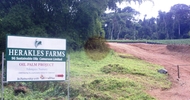 Reuters | 04 Sep 2012
New York venture-finance firm Herakles Capital has withdrawn its application for membership of the Roundtable on Sustainable Palm Oil after complaints by environmental groups about its $350 million project in Cameroon.
---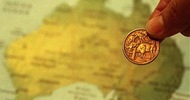 The Land | 04 Sep 2012
It is understood the agricultural division of the $163 billion Canada Pension Plan Investment Board has been sniffing around Australian agricultural land recently and has had discussions in Australia with landholders such as PrimeAg.
---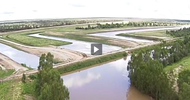 ABC | 03 Sep 2012
The approved sale of sprawling Australian cotton farm Cubbie Station to Chinese interests has sparked a political row as Nationals Senator Barnaby Joyce insists foreign ownership is not in the national interest.
---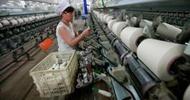 Reuters | 03 Sep 2012
Australia approved a Chinese company's bid for giant (100,000 ha) cotton farm, including entitlements to a massive 537,000 mega litres of water, or enough to fill Sydney Harbour.
---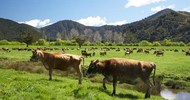 Wall Street Journal | 03 Sep 2012
Foreign purchases of land in New Zealand have dropped off significantly over the last seven months, after Chinese investors became embroiled in a long-running land dispute and declining carbon-credit prices made forestry assets less attractive.
---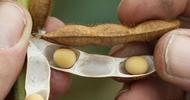 DW | 31 Aug 2012
Soy farming in Argentina is often linked to land-grabbing and displacement of small-scale farmers. Aid organizations are demanding action from German Agriculture Minister Ilse Aigner during her trip to South America.
---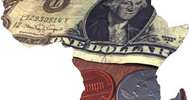 PANA | 31 Aug 2012
Ghana, Ethiopia, Madagascar, Mali and Sudan are the five African countries most affected by the grabbing of agricultural land by foreign investors, according to an international study obtained by PANA Thursday in Paris, France.
---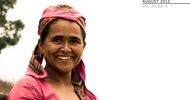 APWLD | 31 Aug 2012
The Asia Pacific Forum on Women, Law and Development has published a special issue of its bulletin on landgrabbing, its impacts on women and their resistance, across the Asia Pacific region.
---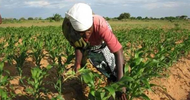 The Maravi Post | 31 Aug 2012
Investment firms describe it as the next golden opportunity. They say they're taking and using underutilised and uncultivated land. But as MaraPost's *Charles Mkula* reports, simply put, it's land-grabbing and somethings has to be done about it
---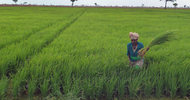 The Guardian | 31 Aug 2012
Water drawn from rivers, dams or underground to irrigate new farms in Africa may severely affect users downstream
---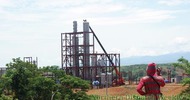 APC | 30 Aug 2012
The Asian Peasant Coalition, the Kilusang Magbubukid ng Pilipinas and the Danggayan dagiti Mannalon ti Isabela say that because of farmers' militant actions a bio-ethanol plant was victoriously shut down in San Mariano, Isabela, northeastern Philippines
---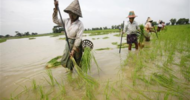 TrustLaw | 30 Aug 2012
Threatening to worsen the rural crisis in Burma are two new land bills supposedly designed to alleviate it: the Farmland Law and the Vacant, Fallow and Virgin Lands Management Law.
---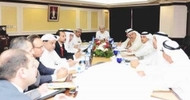 Oman News Agency | 29 Aug 2012
Food investment outside the GCC states needs to be reconsidered under global variables, particularly political and economic ones that may pose a major threat to the Gulf food security, according to the Federation of GCC Chambers.
---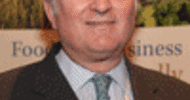 PRNewswire | 23 Aug 2012
Agriculture investment consultants are closely watching the impact that the prolonged drought is likely to have on global corn and soybean carry outs, and the incentive it is creating for increased double cropping in countries such as Brazil.
---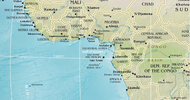 Hardman & Co | 06 Aug 2012
Overview of the palm oil sector in West Africa - major players (Siva, SIAT, Sime Darby, SIFCA, Bolloré, Olam...), hectarage under foreign corporate control, etc.
---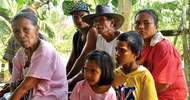 PANAP | 18 Jun 2012
Report of an International Fact-Finding Mission was held in Tingalan and Bagocboc, Mindanao, Philippies, to investigate complaints of landgrabbing received from a local indigenous peoples group.
---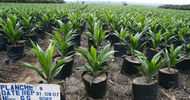 Le Monde | 05 sep 2012
Greenpeace et Oakland Institute publient deux rapports dénonçant les conditions dans lesquelles se font des investissements dans la production d'huile de palme en Afrique, critiquant en particulier le projet de la société américaine Herakles.
---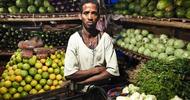 Mediapart | 04 sep 2012
Les 20 photos d'Alfredo Bini proposées dans ce portfolio de Mediapart viennent témoigner de la destruction radicale des pratiques agricoles, entrainant pauvreté, famine et épuisement des sols.
---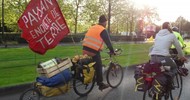 Alternatives Internationales | 03 sep 2012
Dossier paru dans « Alternatives Internationales » de septembre 2012
---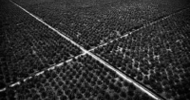 Survie | 03 sep 2012
Le groupe Bolloré ne cesse d'étendre son influence en Afrique et se tourne désormais vers les terres arables de la Sierra Leone.
---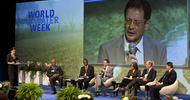 AFP | 31 aout 2012
L'eau est un enjeu souvent oublié dans le marché d'acquisition de terres cultivables à l'étranger, ont mis en garde des experts lors de la Semaine internationale de l'eau, organisée cette semaine à Stockholm.
---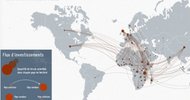 TerraEco | 30 aout 2012
La carte des terres achetées par des investisseurs étrangers depuis 2000 montre que le business de la parcelle frappe avant tout l'Afrique.
---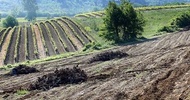 La Terre de Chez Nous | 30 aout 2012
Il n'y a pas qu'au Québec où l'on s'inquiète du phénomène d'accaparement des terres agricoles par des intérêts autres qu'agricoles.
---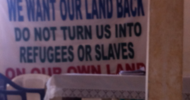 GRAIN | 30 aout 2012
Jusqu'à maintenant, les efforts déployés pour réglementer les accaparements de terres étaient le fait des institutions internationales. Maintenant, le secteur privé s'engage à définir ses propres règles du jeu.
---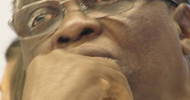 ORTB | 30 jui 2012
Magazine radiophonique « Terres d'ici et d'ailleurs » avec Didier Hubert Madafime.
---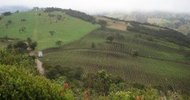 MOIR | 31 ago 2012
La Corte Constitucional declaró ilegal una reforma de tierras en extremo regresiva y hay dos proyectos de acto legislativo para impedir que los extranjeros se apoderen de los campos colombianos.
---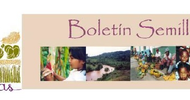 Grupo Semillas | 30 ago 2012
Desde el Grupo Semillas reconocemos y saludamos la importancia de este fallo de la Corte, puesto que en adelante se impedirá el desarrollo de Proyectos especiales agropecuarios o forestales en baldíos y en Zonas de Desarrollo Empresarial.
---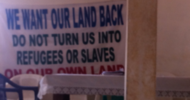 GRAIN | 30 ago 2012
El resultado neto es una autorregulación voluntaria, la cual es ineficaz y poco fiable, y no es remedio alguno contra la perversidad de estos negocios.
---
"Scramble for Natural Resources: More Food, Less Land?

The Crawford Fund | Canberra, Australia | 09 Oct - 10 Sep 2012

FormAction sur les accaparements de terres

Terre des Hommes France | Saint-Denis (Paris) | 20 Oct 2012
farmlandgrab.org
weekly provides a list of the latest postings to farmlandgrab.org by email each week
farmlandgrab.org
is an open-publishing website, initiated by GRAIN, tracking today's global land grab for food production and people's movements against it
to unsubscribe from the list, click
this link
to visit or post materials to the website, click
this link