Food crisis and the global land grab
farmlandgrab.org weekly | 12 Sep 2012
---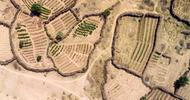 IPS | 12 Sep 2012
A group of smallholder farmers in Mali have turned to the courts to try to recover land they say they have lost to big private investors. The legal action comes as foreign investors are losing interest in Mali due to political instability and an armed rebellion in the north.
---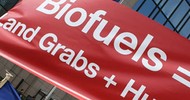 Reuters | 11 Sep 2012
The European Union will impose a limit on the use of crop-based biofuels over fears they are less climate-friendly than initially thought and compete with food production, draft EU legislation seen by Reuters showed.
---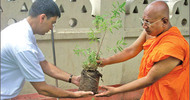 News360.lk | 10 Sep 2012
Sri Lanka's Touchwood Investments PLC has acquired 11,138 hectares of land in Cambodia to set up an agricultural project to plant rubber and other crops.
---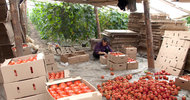 NY Times | 10 Sep 2012
When a Chinese investor bought a farm outside this village a few years back, he was pleased enough to name it Golden Land. The soil was rich, the sunshine and rain bountiful. The land, deep in rural Russia, was also largely devoid of people. No more.
---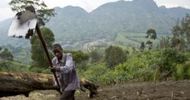 VoA | 10 Sep 2012
Land grabbing in Congo is speculative, CONAPAC advisor Etienne Bisimwa says, often based on the anticipated demand for jatropha, for biofuel. The profits, he says, are unlikely to be invested in rural areas.
---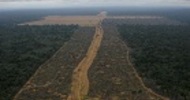 Chinadialogue | 10 Sep 2012
China's growing agribusinesses and demand for soybeans and meat is bringing intensive farming and the risk of further deforestation in Brazil and beyond. Tom Levitt reports.
---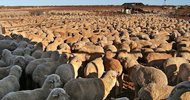 Wall Street Journal | 10 Sep 2012
Colliers International estimates about A$4 billion is currently being raised for funds to invest in Australian agriculture, including PrimeAg's raising of A$125 million in cash for a controversial unlisted A$250 million agriculture fund with Australia's Future Fund.
---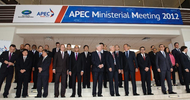 Business Times | 07 Sep 2012
Malaysian conglomerate Sime Darby Bhd is waiting for final approvals from the Peruvian government to start planting oil palm on 70,000 ha in the Latin American state.
---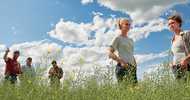 Western Producer | 07 Sep 2012
As the amount of investor-owned farmland grows in Saskatchewan, so do concerns about foreign ownership and loopholes in the province's farmland ownership regulations.
---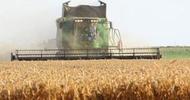 Znet | 07 Sep 2012
The dominant myth of industrial agriculture is that it produces more food and is land saving. However, the more industrial agriculture spreads, the more hungry people we have. And the more industrial agriculture spreads, the more land is grabbed.
---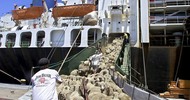 Gulf Times | 07 Sep 2012
Mawashi, Qatar's livestock company, plans to invest in industrial agriculture and food sources outside Qatar to serve the vision and objectives of the Qatar National Food Security Programme, it was announced yesterday.
---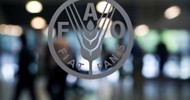 WSJ | 06 Sep 2012
The private sector needs to double investment in the land itself to help drive agricultural development in countries that need it most, say the heads of EBRD and FAO
---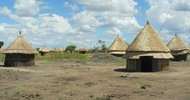 BBC | 06 Sep 2012
An Ethiopian farmer could sue the UK government after claiming a project that received funding from Britain led to the eviction from his farm and human rights abuses.
---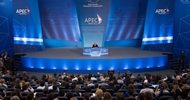 APEC | 06 Sep 2012
"We appreciate the Principles for Responsible Agricultural Investment elaborated by the World Bank, FAO, IFAD and UNCTAD, support the ongoing extensive consultations on these principles, and welcomed the approval of the Voluntary Guidelines for the Responsible Governance of Tenure of Land, Fisheries and Forests."
---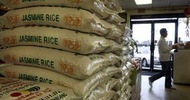 This Day | 06 Sep 2012
Nigeria's Sokoto State Government and Novel Management Services of Switzerland sign a N35 billion deal for a rice project covering 25,000 ha of land in the River Rima basin.
---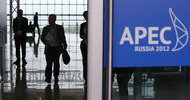 RUVR | 05 Sep 2012
Analysts are warning of a looming food crisis, while on the other hand, pointing to plenty of land, uncultivated but fit for farming, in the Russian Far East.
---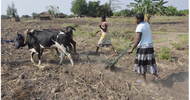 SIANI | 26 Apr 2012
This policy brief gives a brief overview of the available evidence of large-scale Chinese investment in agriculture, then discusses the extent to which the purpose of such investment is to export produce back to China.
---
Le Hub Rural | 11 sep 2012
Le dernier bulletin d'information du Hub Rural sur les actualités foncières ouest-africaines vient de sortir.
---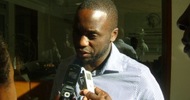 Journal du Cameroun | 11 sep 2012
Les responsables du Centre pour l'environnement et le Développement associés à ceux du Réseau de Lutte contre la Faim au Cameroun, ont décidé qu'il était désormais temps de se mettre définitivement en travers du chemin de l'entreprise SG Sustainable Oils Cameroon, filiale camerounaise de la firme américaine Herackles Farm.
---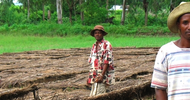 Collectif TANY | 11 sep 2012
Début août 2012, un conflit foncier a repris sur le domaine Faharetana dans le district d'Arivonimamo région Itasy (centre de Madagascar), exploité par la société Bionexx pour la culture d'artemisia annua destinée à l'industrie pharmaceutique européenne.
---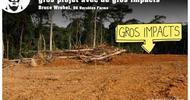 RFI | 10 sep 2012
Même si 87% de la production provient toujours d'Indonésie et de Malaisie, les projets d'investissement dans la production d'huile de palme se multiplient dans la zone intertropicale africaine. Greenpeace pointe des projets de culture qui se font aux dépens de la forêt et des populations et appelle à leur suspension.
---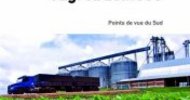 CETRI | 09 sep 2012
Architectes et principales bénéficiaires de la libéralisation des échanges agricoles, les firmes de l'agrobusiness ne cessent de renforcer leur emprise sur le système agroalimentaire mondial.
---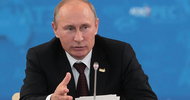 RUVR | 08 sep 2012
Le président russe Vladimir Poutine invite les investisseurs étrangers à investir dans l'exploration des terres agricoles en Russie.
---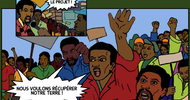 Slow Food | 07 sep 2012
Du Sénégal à la Tanzanie, le phénomène du land-grabbing (ou accaparement des terres) est en train de se développer de manière très rapide, quelques exemples reviennent sur le devant de la scène.
---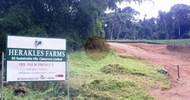 IPS | 07 sep 2012
Des groupes de défense de l'environnement accusent 'Herakles Farms', une entreprise agricole basée à New York, de continuer avec des plans pour une plantation de 73.000 hectares de palmiers à huile et une raffinerie dans le sud-ouest du Cameroun malgré l'absence d'une autorisation du gouvernement.
---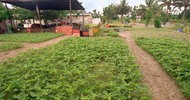 Gabon Review | 06 sep 2012
Si l'agriculture industrielle, destinée à l'exportation, voit le jour au Gabon avec l'implantation d'Olam, il semble bien que ce soit au détriment de la production vivrière, celle qui permettrait de nourrir les populations à un coût raisonnable
---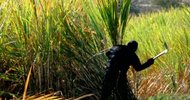 IPS | 05 sep 2012
De petits paysans maliens tentent de récupérer, par la voie judiciaire, les terres qu'ils ont perdues au profit de gros investisseurs privés.
---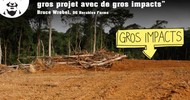 Greenpeace | 05 sep 2012
Les recherches menées par L'Oakland Institute et Greenpeace montrent l'étendu de ces investissements et les dangers que représentent la culture intensive d'huile de palme pour le climat, si le secteur reste libre d'agir, sans régulation.
---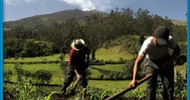 Viva la Ciudadanía | 10 sep 2012
La norma inconstitucional significaba insistir en que el desarrollo empresarial se hace a costa de las tierras de los campesinos, afros e indígenas, en vez de hacerlo en las millones de hectáreas aptas para la agricultura pero que no están cultivadas, porque están desperdiciadas en las grandes propiedades.
---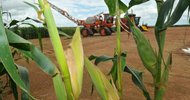 El Espectador | 09 sep 2012
Indagan si multinacional infringió Ley de Tierras. La empresa, filial de una de las grandes agrícolas de Brasil, está en la mira de las autoridades.
---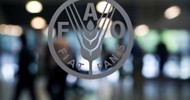 Wall Street Journal | 06 sep 2012
El sector privado debe doblar su inversión en tierras para empujar el desarrollo agrícola en paises que más lo necesitan, segun los jefes de la FAO y del BERD
---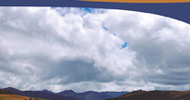 Justicia y Paz Colombia | 11 abr 2012
El presente documento recoge en alguna medida la discusión que importantes organizaciones de la sociedad civil del orden global vienen desarrollando, así como los diferentes puntos de vista que hoy se discuten frente a si realmente es posible o no hacer un 'acaparamiento de tierras sostenible'
---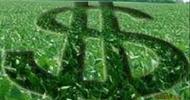 IHU | 06 Sep 2012
Fundos soberanos constituídos por Estados estrangeiros também não poderão comprar terras.
---
L'accaparement des ressources naturelles au Cameroun

aGter | Nogent sur Marne (Paris) | 17 Sep 2012

Global AgInvesting Europe 2012

HighQuest & SoyaTech | London | 03 Dec 2012
farmlandgrab.org
weekly provides a list of the latest postings to farmlandgrab.org by email each week
farmlandgrab.org
is an open-publishing website, initiated by GRAIN, tracking today's global land grab for food production and people's movements against it
to unsubscribe from the list, click
this link
to visit or post materials to the website, click
this link