Food crisis and the global land grab
farmlandgrab.org weekly | 19 Sep 2012
---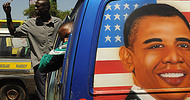 Addis Fortune | 16 Sep 2012
The Ethiopian government says that it will no longer impose export quotas on commercial farm outputs and processed goods as a part of its commitment for the new partnership introduced by G-8 countries that focuses on facilitating private sector investment in African agriculture.
---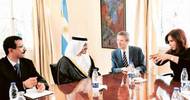 WAM | 16 Sep 2012
UAE seeks to have Argentina join the ranks of other world countries such as India, USA, Canada and Brazil in becoming a primary supplier of food to the country.
---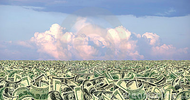 iriscake.com | 16 Sep 2012
The public debate about the ethics of investing in farmland is being ignored by serious investors who seem to have had no qualms about buying up large tracts of land in Africa reports the Financial Times.
---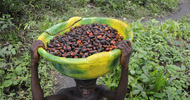 New Republic | 14 Sep 2012
"We need to be growing at the rate of 10,000 hectares a year to be economically viable, which is not happening," says Sime Darby official. "Securing land has been a gruelling process."
---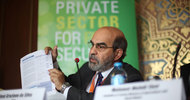 LVC, GRAIN, FOEI et al | 14 Sep 2012
Social organisations are shocked and offended by a Wall Street Journal article written by the FAO Director General and EBRD President that calls on governments to embrace corporations as the main engine for global food production.
---
| 14 Sep 2012
High temperatures have combined with the worst drought in half a century to wreak havoc on American farms and ranches. Some 80 percent of U.S. farm and pasture land experienced drought.
---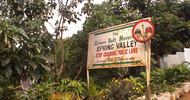 Future Challenges | 13 Sep 2012
Rising populations and the development of biofuels are increasing demand for arable land all over the world, and Arrianna Marie Conerly Coleman says that small farmers are the first to suffer.
---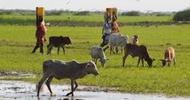 The Star | 12 Sep 2012
Investments in industrial scale agriculture must balanced by equitable flow of benefits to smallholder farmers
---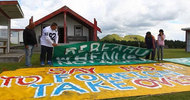 Xinhua | 11 Sep 2012
A Chinese company's controversial bid to buy 16 New Zealand dairy farms has stalled again after a mystery backer agreed to finance another legal appeal against the purchase.
---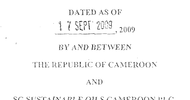 Cameroon Veritas | 17 Sep 2009
Contract between the government of Cameroon and SGSOC granting the company control over 73,000 ha in Cameroon for 99 years, for the production of plam oil. SGSOC is a subsidiary of Herakles Farms, owned by US venture capital firm HeraklesCapital.
---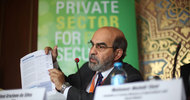 LVC, GRAIN, FOEI et al. | 14 sep 2012
Des organisations sociales se disent offensées par un article du Wall Street Journal écrit par le Directeur Général de la FAO et le Président de la EBRD appelant les gouvernements à adopter le secteur privé comme moteur principal de la production alimentaire globale.
---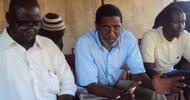 Info Matin | 13 sep 2012
L'Union des associations et des coordinations d'associations pour le développement et la défense des droits des démunis a animé le lundi dernier, à Niamacoro, une conférence de presse pour faire le point de leurs doléances avec les nouvelles autorités maliennes.
---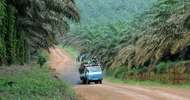 La Nouvelle Expression | 12 sep 2012
Les menaces de trouble à l'ordre public ne sont pas voilées dans le film « Les palmiers de la colère ».
---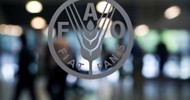 Wall Street Journal | 06 sep 2012
Le secteur privé peut stimuler le développement agricole dans les pays qui en ont le plus besoin, disent les dirigents de la BERD et de la FAO.
---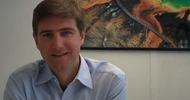 YouTube | 12 avr 2012
Vilgrain explique le projet du groupe dans la production de céréales et oléagineux en Ukraine, tout récemment en Argentine et "pourquoi pas un jour en Afrique".
---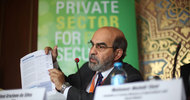 LVC, GRAIN, FOEI et al | 14 sep 2012
Las organizaciones sociales han expresado su sorpresa e indignación por un artículo firmado por el Director General de la FAO y el Presidente del EBRD, en el que llaman a los gobiernos y a la sociedad a abrazar al sector privado como el principal motor de la producción global de alimentos.
---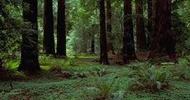 Inforegion | 14 sep 2012
A nivel global, grandes extensiones de tierras están siendo apropiadas por la agenda ambiental, un proceso que ha encontrado gran acogida entre influyentes ONG internacionales de conservación.
---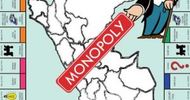 Palabre_ando | 13 sep 2012
Relatos por la Soberanía Alimentaria en Radio Euskadi, 13 de septiembre de 2012
---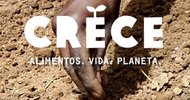 Europa Press | 13 sep 2012
Será en el DCODE Festival, que se celebra este fin de semana en Madrid
---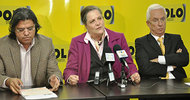 Oficina de Prensa Wilson Neber Arias Castillo | 13 sep 2012
El Polo Democrático Alternativo radicó Proyecto de Acto Legislativo para impedir que inversionistas foráneos compren tierras en grandes extensiones en territorio colombiano.
---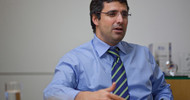 Istoe Dinheiro | 29 May 2012
BTG Pactual Cesar Campos FGV parceria projetos Roberto Rodrigues Tropical Belt
---
"Bitter Harvest"

SABC | SABC3 (South Africa) | 13 Sep 2012
farmlandgrab.org
weekly provides a list of the latest postings to farmlandgrab.org by email each week
farmlandgrab.org
is an open-publishing website, initiated by GRAIN, tracking today's global land grab for food production and people's movements against it
to unsubscribe from the list, click
this link
to visit or post materials to the website, click
this link