Food crisis and the global land grab
farmlandgrab.org weekly | 23 Jan 2013
---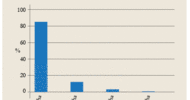 Euromoney | 23 Jan 2013
An increasing number of investors are looking at their feet as they cast around for returns in a zero interest rate environment. Farmland is likely to become a more and more attractive asset class as food scarcity worsens and land becomes a precious commodity.
---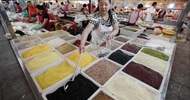 SCMP | 22 Jan 2013
With a need to import 100m tonnes of grain each year by 2020, Beijing needs to invest in global agricultural markets, experts say
---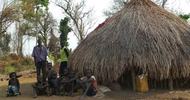 Guardian | 22 Jan 2013
A 'villagisation' programme that has been linked to the leasing of large tracts of land for commercial agriculture has left people from Ethiopia's Gambella region bereft of land and loved ones, casting donor support in an unflattering light
---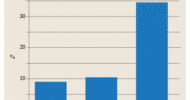 Euromoney | 22 Jan 2013
Valiance, a London-based asset manager, launched a fund in May 2012 that aims to invest in Brazilian farmland through a joint venture with Bovespa-listed farming company SLC Agrícola
---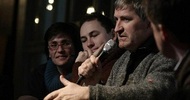 arc2020 | 21 Jan 2013
As much as 10% of Romanian farmland could be in the hands of multinational businesses, but there are no official statistics to establish the full extent of the corporate takeover.
---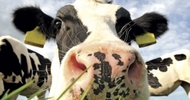 Financial News | 21 Jan 2013
As institutions and private investors show increased interest in farmland, prices are rising.
---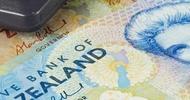 Reuters | 21 Jan 2013
New Zealand's state pension fund is looking at buying overseas farmland amid growing demand for food in emerging markets, and it is also interested in assets offered by struggling European banks as well as catastrophe insurance.
---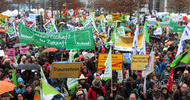 Press TV | 20 Jan 2013
At the final rally the protesters denounced food speculations and land grabbing. They said the farmers need fair rules instead of a liberalization of agricultural markets.
---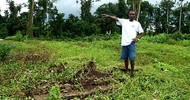 AFP | 20 Jan 2013
Liberia is selling itself slice by slice nine years after a terrible civil conflict finally came to an end, even though that could kindle tension among a population that often feels it is being sold out.
---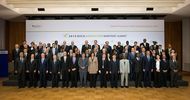 GFFA | 19 Jan 2013
Ministers' Communiqué from the Global Forum for Food and Agriculture – Berlin, January 19th 2013
---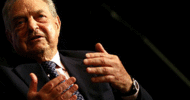 Corpwatch | 16 Jan 2013
Hedge fund billionaire George Soros made a fortune betting against the British pound in 1992 and was accused of doing the same against the Thai baht and the Malaysian ringitt in 1997. Today Soros is making a killing buying and selling farmland in South America.
---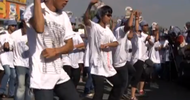 Cultural Survival | 15 Jan 2013
Cambodian human rights activists showed once again that they are on cutting edge of pop culture by performing a choreographed dance to a land rights themed version of the viral video "Gangnam Style" in Phnom Penn.
---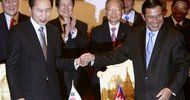 Heinrich Böll Foundation | 19 Dec 2012
"Moving beyond misconceptions: Korean investment in Cambodia" is a series of three reports. It comprises a critical review of Korean investment in Cambodia as well as two extensive investment case studies, one in mining (Kenertec) and the other in agri-business (MH Ethanol).
---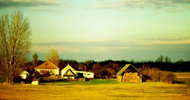 Presseurop | 30 Oct 2012
Currently reserved for Hungarians, farmlands will be available for purchase by foreigners from 2014. But as this EU imposed deadline looms, PM Viktor Orbán government is doing all it can to delay it. Meanwhile small farmers are battling with wealthy candidates, often close to sources of political power, for the most attractive lots.
---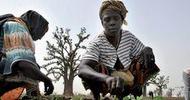 Le Soleil | 23 jan 2013
Au Sénégal, entre 2000 et 2010, entre 30 et 40 % de réserves fonciers ont fait l'objet de transactions foncières à grande échelle, « un transfert massif de terres paysannes vers les investisseurs »
---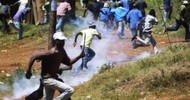 Slate Afrique | 23 jan 2013
«Si on nous enlève notre terre, autant mourir», assène, en se tranchant symboliquement la gorge d'un doigt, le chef d'un des villages de la communauté rurale de Gnith, au nord-ouest du Sénégal.
---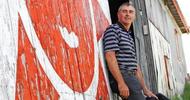 Le Devoir | 23 jan 2013
L'UPA insiste sur la nécessité du gouvernement de « bouger dans le dossier » de l'accaparement des terres par les spéculateurs. « Sinon, les terres agricoles vont devenir la propriété de ces fonds-là », ce qui tirera vers le haut le prix des produits agricoles et alimentaires
---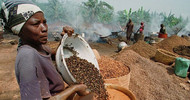 AFP | 20 jan 2013
Leurs terres cédées par le gouvernement aux planteurs malaisiens et indonésiens, des paysans du Liberia dénoncent des accords qui les ignorent: après 15 ans de guerre civile, des nouvelles luttes s'annoncent.
---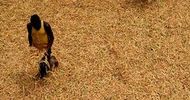 JDLE | 10 jan 2013
Restreindre la taille des terres agricoles qui peuvent être cédées. C'est ce que vient de décider le gouvernement tanzanien, prenant le contre-pied de sa politique agricole, résolument orientée depuis quelques années vers les multinationales des biocarburants.
---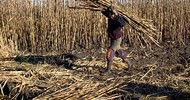 El Observador | 20 ene 2013
Los pequeños productores y trabajadores rurales de organizaciones de los departamentos uruguayos de Artigas, Salto y Paysandú reclamaron el cese de la extranjerización y concentración de la tierra
---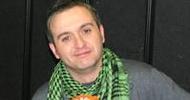 Kaosenlared | 19 ene 2013
La tierra es el último eslabón que tienen por controlar teniendo en cuenta que ciertos eslabones de la cadena alimentaria exportadora ya están acaparados por multinacionales (semillas, intermediación, etc)
---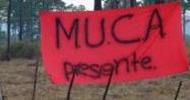 Proceso Digital | 17 ene 2013
El dirigente de la organización Vía Campesina, Rafael Alegría, aseguró que continuarán los conflictos agrarios, las movilizaciones y recuperaciones de tierra en el Bajo Aguán.
---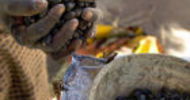 SciDevNet | 11 ene 2013
Los tratados por los cuales compañías y países extranjeros compran o arriendan tierras agrícolas en el extranjero significa que se apropian de casi medio billón de metros cúbicos de agua dulce cada año –lo suficiente para cultivar alimentos y abatir la desnutrición en los países "saqueados"
---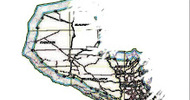 El rincón de Anahí | 27 jul 2012
Por lo menos 7.889.128 hectáreas de nuestro país están en manos extranjeras. Es el 19.4% del territorio nacional y nadie parece sorprenderse ni preocuparse.
---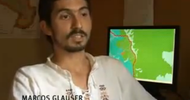 BASE | 17 sep 2010
Este documental analiza la tenencia de la tierra en manos extranjeras en el Paraguay y su impacto en las poblaciones campesinas e indígenas ubicadas en dichas áreas, quienes son testigos y víctimas de la profunda desigualdad y explotación que genera la expansión global del sistema capitalista.
---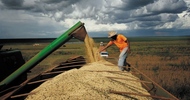 Diário do Amazonas | 20 Jan 2013
Um relatório do Banco Central sobre investimentos no País, nas mãos da presidente Dilma, informa que estrangeiros já compraram US$ 60 bilhões em terras no Brasil.
---
Landowners or laborers? A panel on the rural development choices facing leaders of developing countries

RRI | London | 05 Feb 2013

Indian Agriculture Investments in Ethiopia: A Boon or a Bane?

INSAF, Oakland Institute, Kalpavriksh | New Delhi | 05 Feb 2013

The global theft of land: Human rights, dispossession, and destruction

LSE | London | 06 Feb 2013

World Social Forum 2013

WSF | Tunis | 26 Mar 2013
farmlandgrab.org
weekly provides a list of the latest postings to farmlandgrab.org by email each week
farmlandgrab.org
is an open-publishing website, initiated by GRAIN, tracking today's global land grab for food production and people's movements against it
to unsubscribe from the list, click
this link
to visit or post materials to the website, click
this link