Food crisis and the global land grab
farmlandgrab.org weekly | 22 Aug 2012
---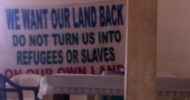 GRAIN | 22 Aug 2012
From the World Bank to pension funds, efforts are under way to regulate land grabs through the creation of codes and standards. Rather than help financial and corporate elites to "responsibly invest" in farmland, we need them to stop and divest.
---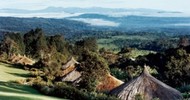 Development Policy | 22 Aug 2012
It is expected that the final report of the Commission of Inquiry into Special Agricultural and Business Leases (SABLs) will shortly be tabled in Papua New Guinea's national parliament, but no one yet knows what it will recommend, let alone whether Peter O'Neill's new government will act on those recommendations.
---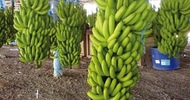 Malaya | 21 Aug 2012
Powered by a $34.45-million infusion from a Singapore-based hedge fund owned by Cargill Inc., the expansion and acquisition binge of AgriNurture Inc. has accelerated into a buildup of farm hectarage that will see the company buy up some 1,400 hectares.
---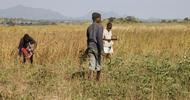 La Via Campesina | 20 Aug 2012
The ongoing rush to African land by national and transnational investors was a dominant theme at the People's Dialogue and Summit being held at Mumemo in Maputo.
---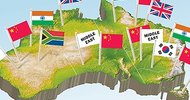 SMH | 20 Aug 2012
Politicians and economists say that the Australian public is only worked up about foreign ownership of agricultural land because the community is misinformed. This drives the belief that a register of foreign land holdings will calm everyone's anxiety. Given that Queensland has had such a register for 20 years, and that disquiet about foreign ownership still resonates among Queenslanders, this means that something else is at play.
---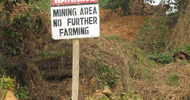 Public Agenda | 17 Aug 2012
The recent increasing land acquisitions by transnational corporations (TNCs) is causing conflicts among farmers, pastoralists and other land users in Ghana, and have the potential of leading to the loss of arable land by smallholders, reveals a study.
---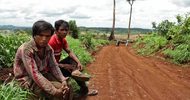 ABC | 16 Aug 2012
Ounkeo pioneered talkback radio in Laos, giving his listeners a rare chance to voice their opinions on the airwaves, but discussion on the sensitive subject of corporate land grabs appears to have persuaded officials that enough was enough.
---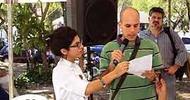 Prensa Latina | 15 Aug 2012
Paraguay Resist Social Forum recorded in its first day of debates, denounces against government attacks on journalists, public and alternative media and land grabbing by multinational corporations.
---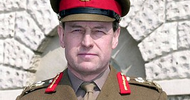 Daily Mail | 11 Aug 2012
Britain is the world's biggest centre for private land grabbers.
---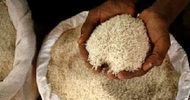 Jeune Afrique | 21 aout 2012
Des grands groupes agro-industriels étrangers s'intéressent de près à la riziculture ivoirienne. Parmi eux, Mimran, Olam et Louis Dreyfus.
---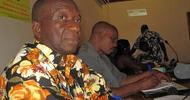 GRAIN | 20 aout 2012
Lors d'un atelier organisé par Synergie Paysanne, GRAIN et le RAPDA, avec le soutien de Pain pour le Prochain, à Ouidah (Bénin) du 7 au 9 février 2012, plus d'une trentaine de participants représentant des organisations paysannes et des ONG actives sur les questions d'accaparement des terres en Afrique de l'Ouest et du Centre ont échangé leurs expériences et approfondi cette question.
---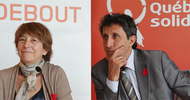 Québec Solidaire | 17 aout 2012
L'acquisition des terres par des investisseurs étrangers est le plus récent symptôme de la pression financière qui fragilise les producteurs.
---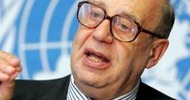 PressAfrik.com | 17 aout 2012
Jean Ziegler a dénoncé ce jeudi la nébuleuse autour du contrat signé entre l'Etat du Sénégal et l'entreprise "Les Grands Domaines du Sénégal" dirigée par des Suisses.
---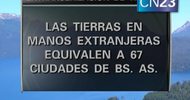 Youtube | 15 ago 2012
El informe analiza la situación de la Ley contra la Extranjerización de Tierras en Argentina y los avances del registro de posesión de tierras en manos de extranjeros.
---
farmlandgrab.org
weekly provides a list of the latest postings to farmlandgrab.org by email each week
farmlandgrab.org
is an open-publishing website, initiated by GRAIN, tracking today's global land grab for food production and people's movements against it
to unsubscribe from the list, click
this link
to visit or post materials to the website, click
this link