Food crisis and the global land grab
farmlandgrab.org weekly | 24 Oct 2012
---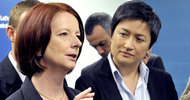 Reuters | 23 Oct 2012
Australia will set up a foreign-ownership register for farm lands, Prime Minister Julia Gillard said on Tuesday, as the government moves to ease public concern over foreign buyers in the agriculture sector.
---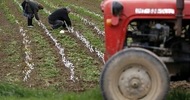 The National | 23 Oct 2012
Abu Dhabi's Al Dahra Agricultural Company is to develop 9,000 hectares of farmland in Serbia as it seeks to bolster food security in the UAE.
---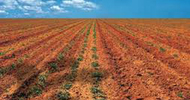 AFR | 23 Oct 2012
The new Australian head of Singapore-listed agribusiness Olam International wants to build more partnerships with institutional investors to open up investment in the agricultural sector.
---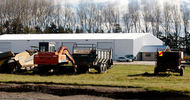 NZ Herald | 23 Oct 2012
Foreigners own far more New Zealand farmland than officially estimated and could hold a tenth of our country's productive agricultural real estate, says Bill Rosenberg of the Council for Trade Unions.
---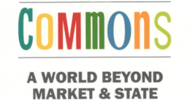 Wealth of the Commons | 23 Oct 2012
Only legal recognition of commons as the communal property of communities is sufficient to afford real protection, writes Liz Alden Wily
---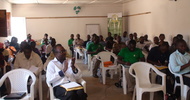 UNAC | 22 Oct 2012
National Peasants' Union of Mozambique condemns trilateral agricultural project between Brazil, Japan and Mozambique for not taking into consideration the demands, dreams and basic concerns of peasants
---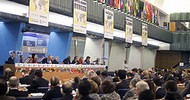 FAO | 22 Oct 2012
A 2-yr consultation process to develop principles for responsible investment in agriculture was approved by the 39th Session of the Committee on World Security (CFS), which ended on Saturday at FAO headquarters.
---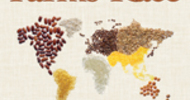 Island Press | 22 Oct 2012
A new book about land grabs, agricultural investment, and the scramble for food security
---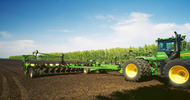 Agrimoney | 22 Oct 2012
Russian farm operator says it signed a 3-yr deal with PepsiCo to provide potatoes and sunflower seed for use in making Frito-Lay crisps, besides sugar beet for other products.
---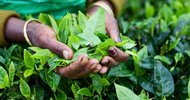 Demeter | 19 Oct 2012
Land grabbing does not only affect farmers in developing countries, but also European farmers. Demeter farms and community-supported agriculture offer examples of successful land management which are practising new and alternative land property models already for decades.
---
PAN AP | 19 Oct 2012
This case study is conducted by Aliansi Gerakan Reforma Agraria (AGRA) in close coordination with the Pesticide Action Network Asia and the Pacific (PAN AP).
---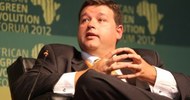 AllAfrica | 18 Oct 2012
Cargill director says its corporate affairs team has constant interaction with African governments, and is encouraging them to change land regulations to facilitate investment.
---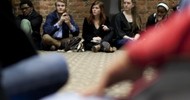 Inside Vandy | 18 Oct 2012
In the wake of investigations into Vanderbilt Univeristy's investment in a hedge fund responsible for land grabs in Mozambique it is necessary to finally have some form of accountability.
---
PAN AP | 18 Oct 2012
This case study is done by Aliansi Gerakan Reforma Agraria (AGRA) in close coordination with the Pesticide Action Network Asia and the Pacific (PAN AP).
---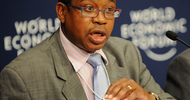 AfDB | 17 Oct 2012
Chief Economist of African Development Bank says African governments need to undertake institutional reforms, such as land auction systems, to obtain value from recent surge in land acquisition.
---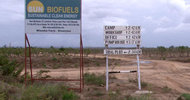 Redeye | 16 Oct 2012
The financial collapse of a project by UK-based Sun Biofuels shows how the development dream can quickly turn into a nightmare for local people.
---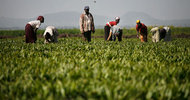 CAI | 16 Oct 2012
India is one of Africa's biggest investors in agricultural land.
---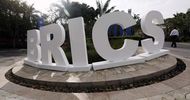 Consultancy Africa | 16 Oct 2012
This paper examines the incidence of large-scale purchase of agricultural land in Africa by Indian investors.
---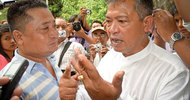 Myanmar Times | 15 Oct 2012
A prominent activist staged a demonstration outside the 2nd Commercial Farm Asia conference at Yangon's Parkroyal Hotel, calling on participants to respect the tenure rights of the country's farmers.
---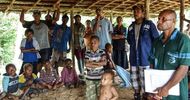 ABC | 14 Oct 2012
Logging companies in PNG are using special agricultural leases to clear vast tracts of rainforest timber, on the promise of roads and economic development for remote villages. Jemima Garrett investigates.
---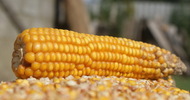 eFeedLink | 12 Oct 2012
Japan wants to grow corn on Ukraine's black earth and import it while Ukraine suggests that Japan, as a "hi-tech country", invest in Ukrainian farmland.
---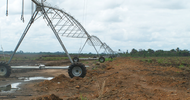 Silnorf and BfA | 25 Sep 2012
This report by Sierra Leone Network on the Right to Food and Bread for All lays out the major concerns of Civil Society Organisations (CSOs) and affected land users on the Addax Bioenergy project in Sierra Leone as of September 2012.
---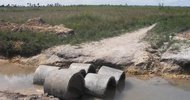 Silnorf | 06 Aug 2012
The Sierra Leone Network on the Right to Food has published an Annual Monitoring Report on the sugarcane-to-ethanol project of the Swiss firm Addax Bioenergy. Some positive changes are acknowledged by SiLNoRF, e.g. on employment. However, there are still many issues of concern, such as communities asking for a written agreement from Addax to prevent it from using more than the demarcated land.
---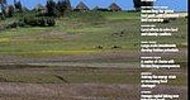 Life & Peace Institute | 23 Dec 2011
Issue number 4/2011 of 'New Routes' by Life & Peace Institute (Uppsala)
---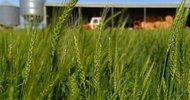 belga.be | 23 oct 2012
L'Australie va créer un registre national répertoriant les détenteurs étrangers de terre agricole australienne, a annoncé mardi la chef du gouvernement, alors qu'une partie du monde rural s'inquiète de la vente de terres, à des Chinois notamment.
---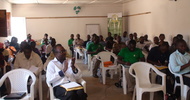 UNAC | 22 oct 2012
Union Nationale des Paysans de Mozambique condamne le projet triangulaire entre le Mozambique, le Japon et le Brésil pour ne pas prendre en considération les demandes, aspirations et besoins des paysans.
---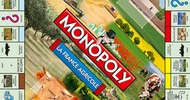 La Vigne | 22 oct 2012
Le groupe France Agricole revisite le célèbre jeu de société. Dans cette nouvelle version exclusive et inédite, au lieu d'acheter des rues de Paris, les participants acquièrent des terres agricoles pour les faire fructifier
---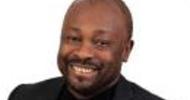 RFI | 21 oct 2012
Le Débat Africain se penche cette semaine sur le fléau de l'accaparement des terres en Afrique.
---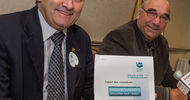 Journal du Québec | 18 oct 2012
L'Union des producteurs agricoles du Québec souhaite avoir le portrait précis des hectares de terres qui appartiennent à des agriculteurs, celles qui sont en location ou celles qui sont passées aux mains de grandes institutions.
---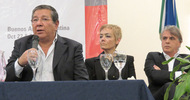 UITA | 23 oct 2012
Gerardo Iglesias señaló la grave situación de pobreza, hambre y violación a los derechos humanos que vive el sector campesino y los asalariados rurales generada por el acaparamiento y la extranjerización de la tierra.
---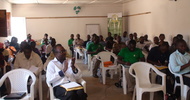 | 23 Oct 2012
Japanese version "Pronunciamento da UNAC sobre o Programa ProSavana"
---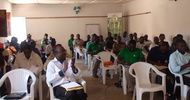 UNAC | 22 Oct 2012
União Nacional de Camponeses condena veementemente qualquer iniciativa que preconize o reassentamento de comunidades e expropriação de terra dos camponeses, para dar lugar à mega projectos agrícolas de produção de monoculturas
---
farmlandgrab.org
weekly provides a list of the latest postings to farmlandgrab.org by email each week
farmlandgrab.org
is an open-publishing website, initiated by GRAIN, tracking today's global land grab for food production and people's movements against it
to unsubscribe from the list, click
this link
to visit or post materials to the website, click
this link