Food crisis and the global land grab
farmlandgrab.org weekly | 26 Sep 2012
---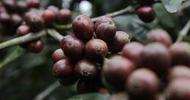 Xinhua | 26 Sep 2012
Olam's acquisition includes five estates on 5,866 hectares of land in northern Zambia's Kasama district.
---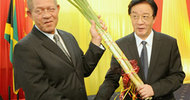 Bloomberg | 26 Sep 2012
Ethiopia Sugar Corp. said it's signed agreements with state-owned China Development Bank Corp. for $500 million in loans to build two refineries, part of a plan to boost output of the sweetener almost tenfold by 2025.
---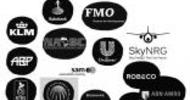 TNI | 25 Sep 2012
This Fact Sheet examines the involvement of The Netherlands in global land and water grabbing.
---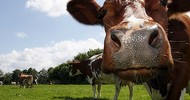 AFR | 25 Sep 2012
If there was any doubt that China is desperate for agricultural assets, it has been dispelled by the news that China Investment Corp with its $US190 billion war chest is on the hunt all the way down to chilly Tasmania in search of fresh milk.
---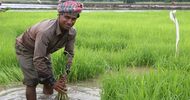 Bloomberg | 25 Sep 2012
BHO Bioproducts, a closely held farming company, said it plans to invest more than $120 million in rice and cotton production on 25,000 ha in Ethiopia's western Gambella region during the next four years.
---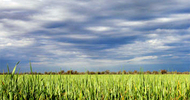 Responsible Investor | 25 Sep 2012
This article provides an overview of the elements of the Voluntary Guidelines on the Responsible Governance of Tenure of Land, Fisheries and Forests in the Context of National Food Security most relevant to investors.
---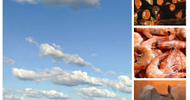 Responsible Investor | 25 Sep 2012
Environmental non-governmental organisation the World Wildlife Fund has unveiled a comprehensive guide to responsible investing in commodities.
---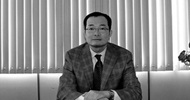 IDI | 24 Sep 2012
Anuak indigenous people from Ethiopia's Gambella region submitted a complaint today to the World Bank Inspection Panel implicating the Bank in grave human rights abuses perpetrated by the Ethiopian Government.
---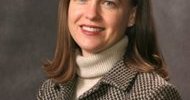 Business Wire | 24 Sep 2012
Though farmland investing has been around for more than 20 years and Callan has covered the asset class for more than 12 years, it was only within the last 2 years that Shen saw an explosion in client interest.
---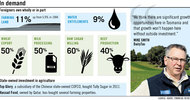 AFR | 24 Sep 2012
China's giant sovereign wealth fund is looking to make its first significant investment in the Australian dairy industry, as it tries to lock up food ­supplies for its growing middle class.
---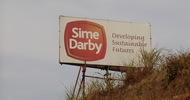 SDI | 23 Sep 2012
A new report by the Liberian NGO Sustainable Development Institute presents testimonies of people affected by Sime Darby operations in western Liberia and highlights the fears of others where the company plans to expand in the coming years.
---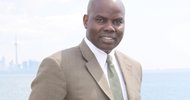 AllAfrica | 21 Sep 2012
One of the greatest threats Africa has ever faced is the impact from this new phenomenon of land-grabbing
---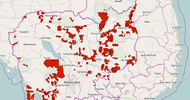 Trust.org | 21 Sep 2012
Cambodia is in the grips of a prolonged land grabbing crisis, a slow-motion calamity that has seen over 2.1 million hectares of land – roughly the total area of Wales – transferred mostly from subsistence farmers into the hands of industrial agriculture firms.
---
| 20 Sep 2012
Small farmers are relocating their fields just to earn compensation from the commercial farmer...
---
ArabianBusiness.com | 20 Sep 2012
Saudi Arabia has invested around 40 billion riyals in agricultural and livestock projects in the Ukraine, Brazil, Argentina, Canada and Sudan, says chairman of the agricultural investment committee at the Saudi Council of Chambers.
---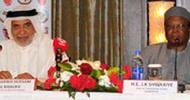 24x7 News | 19 Sep 2012
The Kingdom of Bahrain is seeking to conclude an agreement with the African Union Commission paving the way for the GCC bloc to ensure the food security by utilising the natural resources rich African continent.
---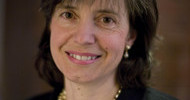 Bloomberg | 18 Sep 2012
Since Jane Mendillo took over the endowment in July 2008, Harvard's holdings of forests, farms and other natural resources in Brazil as well as in New Zealand and Romania have grown to about 10 percent of the portfolio -- more than $3 billion -- and she wants to add more.
---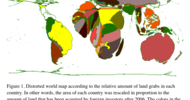 Peter Giovanni | 15 Sep 2012
Cartogram of land grabs led by foreign investors after 2006
---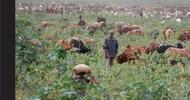 Routledge | 23 Aug 2012
The editors have involved a highly diverse group of expert researchers, who review the pro- and anti-investment arguments, geopolitics, the role of capitalist investors, the environmental contexts and the political implications of, and reasons for, leasing millions of hectares in sub-Saharan Africa.
---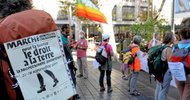 Midi Libre | 24 sep 2012
Le Collectif des paysans sans terre d'ici et d'ailleurs dénonce "l'accaparement des terres par l'urbanisme, la disparition des surfaces agricoles et le recul de l'alimentation locale".
---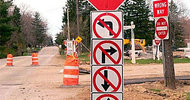 PANA | 21 sep 2012
Un projet de 'code de conduite international' pour encadrer les Investissements directs étrangers dans les terres agricoles en Afrique est en circulation auprès des parties prenantes et d'institutions panafricaines, a indiqué jeudi à la PANA à Paris une source proche du dossier.
---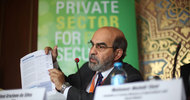 Karasaban | 14 Sep 2012
?çlerinde La Via Campesina'n?n da yerald??? bir grup örgüt, Birle?mi? Milletler G?da ve Tar?m Organizasyonu (FAO) genel direktörü Jose Graziano da Silva ve Avrupa Kalk?nma ve Yat?r?m Bankas? (EBRD)'nin politikalar?n? protesto için bir imza metn haz?rlad?lar.
---
Global AgInvesting Asia 2012

HighQuest & SoyaTech | Singapore | 25 Sep 2012

Inside Investor Asia

IIF | Doha | 09 Oct 2012
farmlandgrab.org
weekly provides a list of the latest postings to farmlandgrab.org by email each week
farmlandgrab.org
is an open-publishing website, initiated by GRAIN, tracking today's global land grab for food production and people's movements against it
to unsubscribe from the list, click
this link
to visit or post materials to the website, click
this link