Food crisis and the global land grab
farmlandgrab.org weekly | 03 Oct 2012
---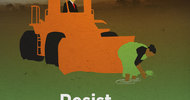 PANAP | 03 Oct 2012
Pesticide Action Network Asia and the Pacific and its partner communities will commemorate this year's 'World Foodless Day' on October 16 through a coordinated campaign against landgrabbing
---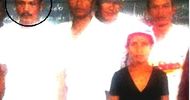 RMR-NMR | 03 Oct 2012
Gilbert Paborada, Chairperson of PANGALASAG, an IP organization resisting the oil palm expansion of A. Brown in Opol, Misamis Oriental, Philippines, was shot dead this afternoon.
---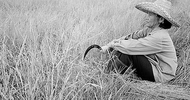 Bangkok Post | 03 Oct 2012
Thailand remains a target for foreigners interested not only in securing industrial raw materials and food supplies but also in obtaining a higher rate of return on their investment.
---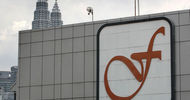 Bernama | 02 Oct 2012
Felda Global Ventures Holdings Bhd plans to develop a complete supply chain of its three core business -– palm oil, sugar cane and rubber -- in Myanmar.
---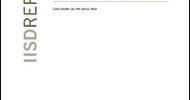 IISD | 01 Oct 2012
The authors found reports of 86 Chinese agriculture projects covering 9 million hectares of land in developing countries. They were able to confirm the existence of 55 projects covering 4.9 million hectares.
---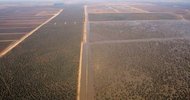 ABC | 01 Oct 2012
The sale of Cubbie Station to a Chinese-led consortium has divided Australia on the issue of foreign investment.
---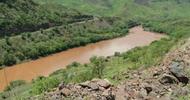 Logan Cochrane | 01 Oct 2012
Large-scale agricultural in the developing world have received significant attention in recent months and years. This articles looks at the dynamics of the Ethiopian context and policy recommendations in moving forward.
---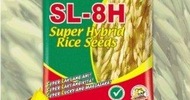 Philippine Inquirer | 30 Sep 2012
Philippines company will contribute its hybrid rice varieties to the venture while the Myanmar partner will provide the land for production and the Thai partner will handle global marketing.
---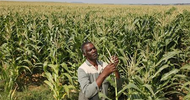 Reuters | 29 Sep 2012
African agriculture has a big investment problem: lots of private equity interest but few opportunities because most farms and companies are too small to absorb the cash or provide attractive returns.
---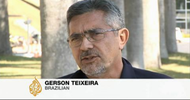 Al Jazeera | 29 Sep 2012
Foreigners are buying up prime agricultural land, but proposed legislation could curtail the booming trade.
---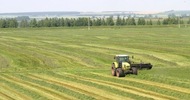 Kyiv Post | 28 Sep 2012
Public-private partnership program envisions letting investors farm up to 4 million hectares of currently unused government land for up to 50 years in large-scale 400,000-hectare projects.
---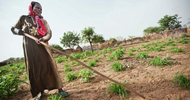 The Africa Report | 28 Sep 2012
Ethiopia announced on Friday plans to lease 100,000 hectares of land both to local and foreign investors, despite recent reports that foreign investors were grabbing large chunks of land.
---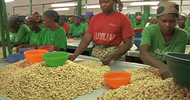 IPS | 28 Sep 2012
Olam International, an India-based multinational agribusiness company, is developing an outgrower scheme on a giant 20-year, 850,000 hectare concession it has secured not far from the port of Beira, Mozambique.
---
AKP | 27 Sep 2012
Three MoUs on investment in mineral exploration and sugar cane plantation in Cambodia were signed last weekend in China's Guangxi province at the Forum on Potential Investment and Business Opportunities in Cambodia.
---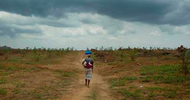 Globe and Mail | 27 Sep 2012
The Liberian government has leased nearly 6 per cent of Liberia's total land mass to palm-oil companies. More than a million people live on those lands, and 150,000 will be affected in the first five years of the plantations.
---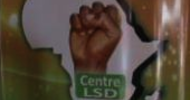 Centre LSD | 27 Sep 2012
We are witnessing a second scramble for Africa and other poor countries by rich nations and agribusinesses to acquire land for agricultural and biofuel purposes.
---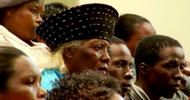 Witness | 27 Sep 2012
Today in the lead up to World Habitat Day on October 1st Witness are proud to announce a new video People Before Profit – bringing communities across the world together to tell the global story of forced evictions.
---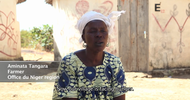 Via Campesina | 26 Sep 2012
Video by La Via Campesina
---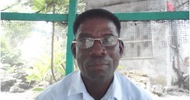 FrontPageAfrica | 24 Sep 2012
A group calling itself the Greater Tarsue Community of Butaw, Sinoe County, Liberia has strongly protested what they refer to as illegal land grab by Equatorial Palm Oil Company.
---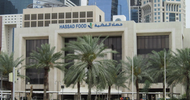 SIS | 23 Sep 2012
Egypt's Prime Minister received Sheikh Nasser bin Mohamed Al Hageri, the head of the Qatari Hassad Foodstuff Company who is currently visiting Egypt to explore agricultural investments.
---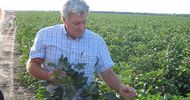 WSJ | 20 Sep 2012
Laguna Bay Pastoral Company Crop Fund No. 8 is a relatively new player in Australia's rural property game, backed by the Global Endowment Fund based in Charlotte, North Carolina.
---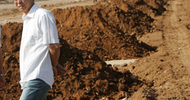 IISD | 30 Aug 2012
Study finds reports of 86 Chinese agriculture projects covering 9 million ha of land in developing countries and confirms the existence of 55 projects covering 4.9 million ha.
---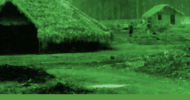 EJOLT | 03 Jun 2012
Over the past two decades, industrial tree plantations increased their area in the global South about fourfold.
---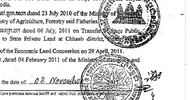 | 08 Nov 2011
Contract between the Government of Cambodia and the Chinese company Heng Yue International for a 8,959 ha concession for the production of acacia and sugar cane.
---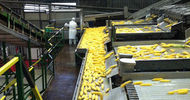 Usine Nouvelle | 02 oct 2012
6 millions d'euros seront déboursés pour installer des systèmes d'irrigation sur les 6 500 hectares de terres agricoles achetées à Cecab, qui complètent les 3 500 hectares appartenant déjà à Bonduelle.
---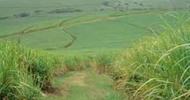 APA | 02 oct 2012
Oxfam et ses partenaires adresseront une lettre ouverte à tous les chefs d'Etats africains pour leur dire de prendre des mesures contre l'accaparement des terres.
---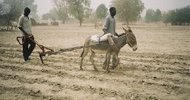 Le Soleil | 02 oct 2012
Sécuriser les petites exploitations familiales et attirer les investisseurs. C'est la double ambition de la réforme de la loi sur le Domaine national dont la réflexion vient d'être entamée.
---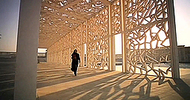 France2 | 01 oct 2012
Richissime, le pays investit à tout-va à l'étranger : acquisition de terres agricoles en Australie pour s'assurer à terme une auto-suffisance alimentaire, construction de la plus haute tour de l'Union européenne à Londres, rachat du PSG…
---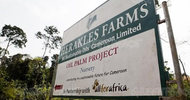 Alternatives Economiques | 01 oct 2012
La création d'une gigantesque plantation de palmiers à huile au sud-ouest du Cameroun par l'entreprise américaine Hérakles remplit tous les critères du projet agricole contestable, selon le rapport accablant de Greenpeace et du Oakland Institute.
---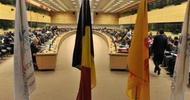 CESAO | 30 sep 2012
La résolution adoptée par l'Assemblée Parlementaire de la Francophonie fait des recommandations aux pays investisseurs et aux pays sujets à l'investissement sur la manière de gérer les acquisitions foncières à grande échelle.
---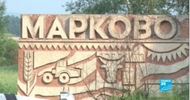 France 24 | 29 sep 2012
Beaucoup de Russes s'inquiètent de voir leur pays devenir un "réservoir" de matières premières pour le voisin chinois qui achète leur pétrole, qui exploite leurs forêts et leurs terres agricoles.
---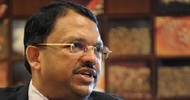 Jeune Afrique | 28 sep 2012
Olam est l'un des sept leaders du marché alimentaire mondial. Mais il se distingue par son intérêt pour l'amont de la filière, un secteur rémunérateur, selon Sunny Verghese.
---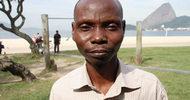 Nouvelle Tribune | 27 sep 2012
Les organisations de la société civile partagent avec les députés leurs inquiétudes à propos du code foncier et domanial en République du Bénin, un document tant attendu pour mettre fin aux conflits fonciers et à l'accaparement massif des terres
---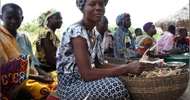 Jornal O País | 01 Oct 2012
O projecto está avaliado em mais de 14 biliões de meticais e espera-se que envolva o sector privado de modo a criar mais postos de trabalho.
---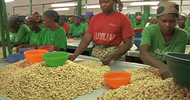 IPS | 28 Sep 2012
A Olam International, uma transnacional Indiana do agronegócio, e está a desenvolver um sistema gigantesco de fomento agrícola nos 850 mil hectares de terra que lhe foram concedidos por 20 anos, num local não muito longe do porto da Beira, em Moçambique.
---
farmlandgrab.org
weekly provides a list of the latest postings to farmlandgrab.org by email each week
farmlandgrab.org
is an open-publishing website, initiated by GRAIN, tracking today's global land grab for food production and people's movements against it
to unsubscribe from the list, click
this link
to visit or post materials to the website, click
this link