Food crisis and the global land grab
farmlandgrab.org weekly | 10 Oct 2012
---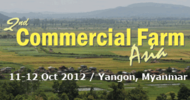 | 10 Oct 2012
On eve of farmland investor conference, groups in Burma say the lease and disposal of land to outsiders must not be permitted because disputes over land tenure in the region are on-going and cannot be settled.
---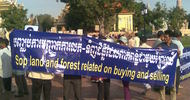 Xinhua | 10 Oct 2012
Cambodian Prime Minister Hun Sen said Wednesday that the temporary halt on granting economic land concessions to new companies will be extended until he retires from politics.
---
PAN AP | 10 Oct 2012
Early this year, Cambodia's Environment Ministry announced that there would be no more granting of licenses for economic land concessions (ELC). The ELC is one of Cambodia's models of economic development based on land expropriation. It's a sugar-coated term for what is simply government-initiated landgrabbing.
---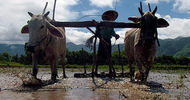 | 09 Oct 2012
International groups give full support and solidarity to the farmers in Burma/Myanmar in resisting land grabs in their country
---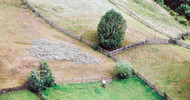 The Day | 09 Oct 2012
In Ukraine, MPs did not extend land sale moratorium, but experts say it is legally impossible to launch market on January 1, 2013
---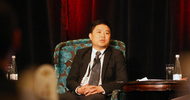 New Zealand Herald | 09 Oct 2012
The Chinese conglomerate that bought the Crafar Farms this year is not ruling out the possibility of buying more New Zealand dairy land to fuel its exports to China.
---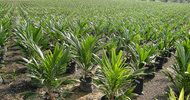 Stanford Report | 08 Oct 2012
In 2010 alone, land-clearing for oil palm plantations in Kalimantan emitted more than 140 million metric tons of carbon dioxide – an amount equivalent to annual emissions from about 28 million vehicles.
---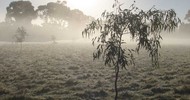 Fraser Coast Chronicle | 08 Oct 2012
Former World Bank rural advisor Derek Byerlee to tell conference that fears of a foreign farm land grab in Australia are unfounded.
---
PAN AP | 08 Oct 2012
This article is part of a series of feature stories on land grabbing in selected countries in Asia, as part of an awareness-raising campaign on how land grabs worsen hunger, in commemoration of 'World Foodless Day' on October 16 by PAN AP and its partner organisations. (http://www.panap.net/wfd)
---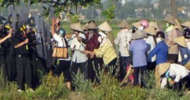 TrustLaw | 05 Oct 2012
Land rights advocates are hoping ASEAN will come up with a regulatory framework to check private sector investment in land, particularly for agriculture, as land grabs and land-related conflicts soar in the region.
---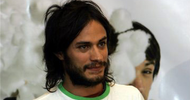 Oxfam | 05 Oct 2012
Kristin Davis, Gael Garcia Bernal and Angelique Kidjo join call on World Bank to freeze land deals
---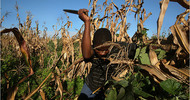 World Bank | 04 Oct 2012
We share the concerns Oxfam raised, however we disagree with their call for a moratorium on World Bank Group investments in land intensive large-scale agricultural enterprises, especially during a time of rapidly rising global food prices.
---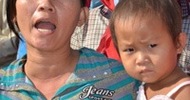 IRIN | 04 Oct 2012
Since 2000, 27 million hectares of land were bought by foreign and domestic companies throughout Asia, making it the second most targeted region for land deals after Africa.
---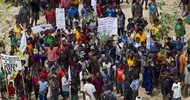 Guardian | 04 Oct 2012
Oxfam report says international land investors and biofuel producers have taken over land around the world that could feed nearly 1 billion people.
---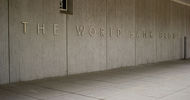 Bloomberg | 04 Oct 2012
The World Bank rejected a call by aid group Oxfam International to freeze the lender's investment in land-intensive agricultural projects, saying such a move would not help prevent abusive practices in the purchase of acreage
---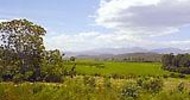 ISN | 04 Oct 2012
The Kiel Institute suggests that if such investments are governed more effectively, land acquisitions can provide the developing world with positive opportunities.
---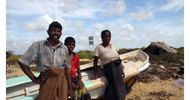 PAN AP | 04 Oct 2012
In 2008, the Sri Lanka Tourism Development Authority launched the Kalpitiya Dutch Bay Resort Development Project, displacing many traditional fishing and farming communities.
---
Bulatlat | 04 Oct 2012
Earlier, Gilbert Paborada was warned by a representative of a palm oil plantation "to stop opposing or he would regret what might happen to his life."
---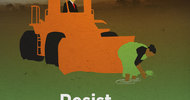 PANAP | 03 Oct 2012
Pesticide Action Network Asia and the Pacific and its partner communities will commemorate this year's 'World Foodless Day' on October 16 through a coordinated campaign against landgrabbing
---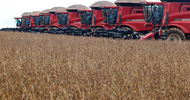 The National | 02 Oct 2012
Investors from the Arabian Peninsula are keen to get on the ground floor of the continent's real estate, agriculture, and energy markets
---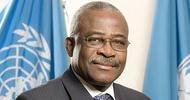 Le Monde | 09 oct 2012
"Aux gouvernements de ne pas brader leurs terres," explique Kanayo F. Nwanze, président du FIDA.
---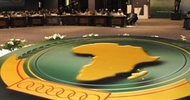 Xinhua | 05 oct 2012
Une soixantaine de députés du Parlement panafricain ont entamé jeudi à Cotonou un atelier régional sur "Tirer profit des investissements: la réponse parlementaire à la ruée vers les terres", en vue de prendre des mesures nécessaires pour lutter contre le phénomène de l'accaparement des terres sur le continent africain.
---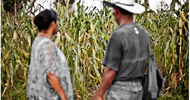 Novethic | 04 oct 2012
Alors même que les prix alimentaires flambent pour la troisième fois en quatre ans, Oxfam publie un rapport sur la croissance de l'accaparement des terres dans les pays en développement par des investisseurs étrangers.
---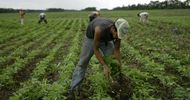 ATS | 04 oct 2012
Les superficies acquises depuis dix ans par des investissements étrangers dans les pays du sud permettraient de nourrir un milliard d'humains, autant que de personnes souffrant de la faim dans le monde, selon l'organisation Oxfam.
---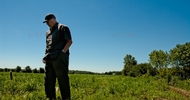 La Terre | 03 oct 2012
Au Québec, le nouveau gouvernement péquiste compte s'attaquer rapidement au phénomène de l'accaparement des terres agricoles par des fonds d'investissement.
---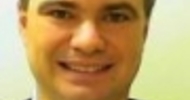 Le Soleil | 02 oct 2012
"Toute la démarche consiste à donner les moyens aux communautés rurales pour que ce soient elles-mêmes qui décident quel terrain à donner à quel investisseur," explique ce représentant de la Banque Mondiale
---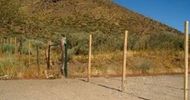 Los Andes | 04 oct 2012
Los datos del relevamiento oficial incomodaron al ministro de Justicia, Julio Alak, quien llamó a seguir "avanzando y redoblar el esfuerzo para que la tierra de los argentinos sea de los argentinos".
---
farmlandgrab.org
weekly provides a list of the latest postings to farmlandgrab.org by email each week
farmlandgrab.org
is an open-publishing website, initiated by GRAIN, tracking today's global land grab for food production and people's movements against it
to unsubscribe from the list, click
this link
to visit or post materials to the website, click
this link