Food crisis and the global land grab
farmlandgrab.org weekly | 17 Oct 2012
---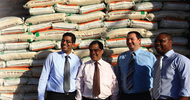 Today Online | 17 Oct 2012
The company plans to expand its acreage in Laos to 5,000 hectares, grow arabica in Medan, Indonesia, and acquire existing plantations in Brazil, while clearing of land has begun on the 5,000 hectares Olam has leased in Ethiopia.
---
PAN AP | 17 Oct 2012
This is a case study undertaken by Pesticide Action Network Asia and the Pacific and Roots for Equity. It looks into the intricacies of Al Dhara Company's investment in Sindh, Pakistan.
---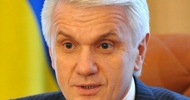 Interfax | 16 Oct 2012
Ukraine will have no farmland market in the near future, Verkhovna Rada Chairman Volodymyr Lytvyn has said.
---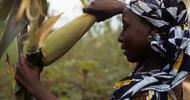 IPS | 16 Oct 2012
The problems of access to land for women and communities have been worsened by the land grab perpetuated by multinationals and society's wealthy.
---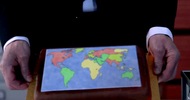 GRAIN | 16 Oct 2012
A slide show by GRAIN that profiles some of those who have been most actively pursuing or supporting farmland grabs around the world.
---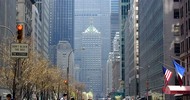 Bloomberg | 16 Oct 2012
MetLife Inc, the largest US life insurer, started a business to make agricultural loans in Brazil as insurers expand in developing markets and seek investments to boost income with interest rates near record lows.
---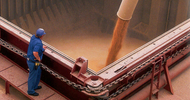 The Australian | 16 Oct 2012
The New South Wales Farmers Association, in Australia, has switched policies to back much tighter restrictions on foreign companies and investment funds buying Australian farmland.
---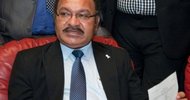 Radio Australia | 15 Oct 2012
"We have made some fundamental mistakes over the past few years," PNG's Prime Minister, Peter O'Neill, told ABC Radio Australia.
---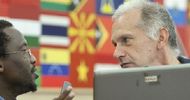 Via Campesina | 15 Oct 2012
Via Campesina highlights the risks that peasant agriculture will face if the issue of agricultural investment were to open the door to new land- water- and natural resources' grabbing.
---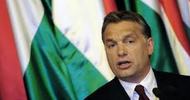 MTI | 15 Oct 2012
Foreigners will be prevented from purchasing arable land in Hungary under the new land law, Prime Minister Viktor Orban said on Saturday.
---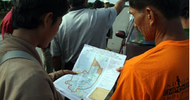 PAN AP | 15 Oct 2012
For the government of Sarawak, every piece of land should be utilised in the name of "development". Thus, reserved forests and lands should be logged and cleared and eventually, planted with oil palm. As a result, Malaysia's deforestation rate is increasing faster than anywhere else in the world.
---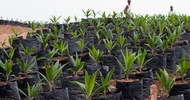 IRIN | 12 Oct 2012
Researchers find that bulk of deals to lease out land are struck in 32 of the countries ranked "alarming" or "serious" on the Global Hunger Index score.
---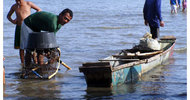 PAN AP | 12 Oct 2012
Today, Laguna Lake is considered by many fisherfolks as a dying lake. Its ecosystem has been destroyed by the government's forced prevention of the entry of seawater, pollution from factories and cities surrounding the lake, and continuing reclamation and development projects under the government's Public-Private Partnership (PPP) programme.
---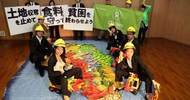 World Bank | 11 Oct 2012
Of the $4.2 billion that the International Finance Corporation, the private sector arm of the World Bank Group, invested in agribusiness and forestry in the same period, just three investments – or 2 percent – had any component related to land acquisition.
---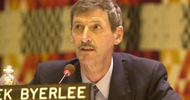 The Australian | 11 Oct 2012
Derek Byerlee, co-author of a recent World Bank report The Rising Global Interest in Farmland, says world is running out of productive land and foreign investor and corporate land sales are on the rise across the globe.
---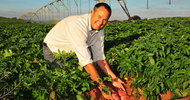 AFR | 11 Oct 2012
Hong Kong-listed Chevalier Group is set to emerge as a major supplier of fresh produce to Woolworths and Coles by acquiring a significant share of a leading Australian fruit and vegetable wholesaler and grower.
---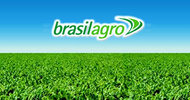 Agrimoney.com | 11 Oct 2012
BrasilAgro highlighted the gains to be made from Brazilian farmland by selling a second farm from its 170,000-hectare portfolio for a large gain.
---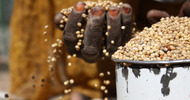 IFPRI | 11 Oct 2012
Growing scarcity and degradation of farmland, rapidly rising incomes, and changing consumption patterns have all contributed to an increasing number of international land investments or land deals.
---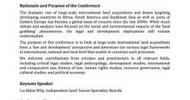 ILC | 11 Oct 2012
While much debate and analysis have focused on the social and environmental impacts of the 'land grabbing' phenomenon, the legal and development implications still remain understudied.
---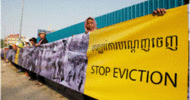 CSR Asia | 10 Oct 2012
Using or acquiring land for your company can indeed be a risky business and particularly when poor communities are affected.
---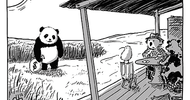 Xcheque | 01 Oct 2012
In debate over large scale investments in agriculture in Australia, there are some broader issues about foreign investment that don't seem to get talked about enough.
---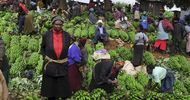 IPE | 14 Sep 2012
"In the agri-business value chain, there are various investment opportunities for institutional investors that go beyond the heavily criticised investment strategies of land grab and commodity speculation."
---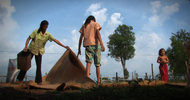 Greens/EFA | 22 Aug 2012
Film inspired by an APRODEV report on land grabbing in Cambodia
---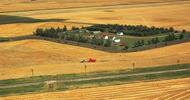 Ontario Farmer | 07 Jun 2012
Canadian and Chinese governments in negotiations to set up mega dairy operations in Canada to produce milk without quota, then process it in Canada with all the product going back to China.
---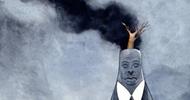 El País | 16 oct 2012
La mainmise de sociétés privées d'exploitation agricole sur de vastes étendues de terres s'est accélérée partout dans le monde depuis la crise de 2008. La surface des terres vendues depuis dix ans suffirait à nourrir un milliard de personnes.
---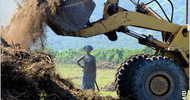 Alter Presse | 16 oct 2012
Les agricultrices et agriculteurs qui ont manifesté le 13 octobre dans les rues de Caracol demandent une restitution des portions de terre, en train d'être acquises depuis 2011 par des absentéistes et grandons disposant de capitaux importants.
---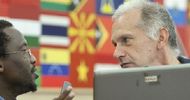 Via Campesina | 16 oct 2012
Lors de sa conférence de presse qui s'est tenue à Rome le 15 octobre à l'occasion de la 39ième session du CSA, les représentant(e)s du mouvement paysan international La Via Campesina ont mis en évidence les risques qu'encourent l'agriculture paysanne si les investissements agricoles ouvrent la porte à de nouveaux accaparements des terres, de l'eau et des ressources naturelles.
---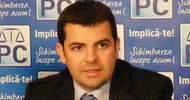 belga.be | 15 oct 2012
Le gouvernement de centre gauche prévoit soit d'imposer un plafond pour la superficie qu'un étranger sera autorisé à acheter, soit d'exiger que l'acheteur ait une expérience dans ce domaine, a indiqué M. Constantin
---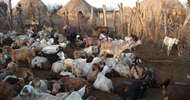 Survival | 15 oct 2012
L'accaparement violent des terres dans la basse vallée de l'Omo déplace les tribus et affame des milliers de riverains qui perdent les moyens de subvenir à leurs besoins.
---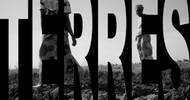 La Croix | 15 oct 2012
Le Mali et la Colombie cherchent à attirer des investisseurs locaux ou étrangers pour développer des projets agro-industriels sur d'immenses parcelles. Des organisations locales paysannes se mobilisent contre ces programmes de cession ou de location de terres, qui empiètent parfois sur leurs propres exploitations.
---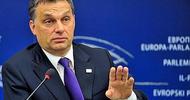 AFP | 14 oct 2012
Le Premier ministre hongrois Viktor Orban a annoncé qu'une nouvelle législation entrerait bientôt en vigueur visant à empêcher les étrangers d'acheter des terres agricoles en Hongrie.
---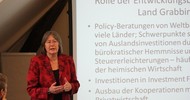 APIC | 12 oct 2012
Les organisations chrétiennes d'entraide Action de Carême et Pain pour le Prochain dénoncent le financement des accaparements de terres dans le monde par l'argent public.
---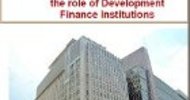 PPP | 12 oct 2012
Cette étude analyse le rôle des banques internationales de développement dans l'acquisition de grandes surfaces agricoles, tant en Afrique et en Asie qu'en Amérique latine. (This report analyses the role of development finance institutions in large scale land acquisitions in Asia, Africa and Latin America.)
---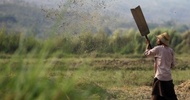 Les Échos | 11 oct 2012
Le gouvernement réformateur en Birmanie a invité jeudi les investisseurs étrangers à s'intéresser au secteur agricole alors que les efforts se multiplient pour relancer une machine économique exsangue après 50 ans de gestion militaire.
---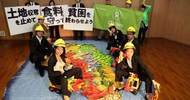 Banque Mondiale | 11 oct 2012
Sur les 4,2 milliards de dollars que la Société financière internationale (IFC), le guichet du Groupe de la Banque mondiale pour le secteur privé, a injectés dans l'agroalimentaire et la foresterie au cours de la même période, seulement trois opérations (2 % du total) avaient une composante liée à l'acquisition de terres.
---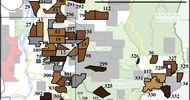 Observatoire des formes du foncier | 10 oct 2012
Vous trouverez sur le site de l'Observatoire des formes du foncier dans le monde, un atlas détaillé des concessions massives de terres au Cambodge, soit 211 concessions cartographiées et listées.
---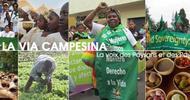 Via Campesina | 10 oct 2012
Il est urgent d'accroître les investissements publics pour soutenir l'agriculture familiale durable et de protéger celle-ci contre les investissements des multinationales et contre les accaparements des ressources naturelles par le secteur privé.
---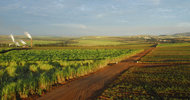 Basta ! | 10 oct 2012
Après le groupe Louis Dreyfus, le deuxième plus gros investisseur français dans les terres agricoles se nomme Vincent Bolloré.
---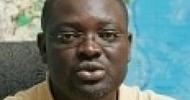 RFI | 10 oct 2012
Interviewé par Radio France Internationale
---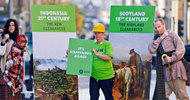 IPS | 09 oct 2012
La Banque mondiale a rejeté un appel à suspendre son implication dans l'acquisition à grande échelle de terres agricoles suite à la publication d'un grand rapport de l'organisation humanitaire internationale Oxfam sur l'impact négatif de la spéculation foncière internationale dans les pays en développement.
---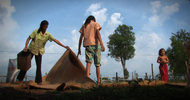 Greens/EFA | 11 juil 2012
Film inspiré d'un rapport APRODEV sur l'accaparement des terres au Cambodge
---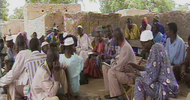 Daily Motion | 30 oct 2011
Dans le cadre du sommet de l'ONU sur les objectifs du Millènaire, une équipe de la RTBF s'est rendue au Mali.
---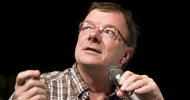 Finanzas | 16 oct 2012
Así lo denunció hoy en Ginebra la ONG Grain, que ha presentado un informe sobre lo que su director, Henk Hobbelink, no duda en calificar como "un auténtico robo de la tierra" en beneficio de los intereses especuladores de la grandes multinacionales.
---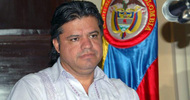 El Tiempo | 16 oct 2012
La regulación de la llamada 'extranjerización' de la tierra en Colombia pasó su primero de ocho debates reglamentarios en el Congreso.
---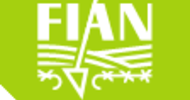 FIAN | 15 oct 2012
Este caso necesita de su Acción Urgente, exigiéndole al gobierno sueco a través de cartas: que lleve a cabo una evaluación de los impactos de su Plan de Ayuda al Desarrollo sobre los derechos humanos en Mozambique, que regule a los inversionistas que operan desde Suecia y que introduzca un mecanismo de monitoreo que siga de cerca las actividades empresariales de las compañías.
---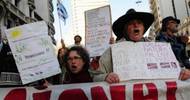 El Observador | 13 oct 2012
La tercera marcha nacional en defensa de la tierra y los bienes naturales, compuesta por unas 2000 personas, partió a la hora 17 desde el obelisco y llegó hasta la Torre Ejecutiva, en Plaza Independencia, donde muchos entonaron la consigna de la tarde: "No se vende, la tierra se defiende".
---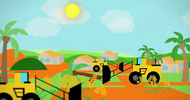 CRECE | 12 oct 2012
Las grandes operaciones de compraventa de tierras financiadas por instituciones como el Banco Mundial obligan a las personas a abandonar sus hogares, sus trabajos y sus medios de vida.
---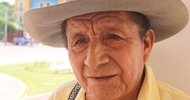 SIPSE | 12 oct 2012
Las poblaciones donde más han llegado a ofrecer dinero a cambio de extensiones de tierra son Dzulá y Xpujil.
---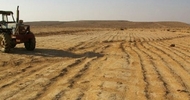 IHU | 17 Oct 2012
A venda de terras de comunidades tradicionais em larga escala pode agravar a insegurança alimentar, principalmente com a concentração da posse por grupos estrangeiros.
---
"Legal and Development Implications of International Land Acquisitions"

Kyoto University | Kyoto | 31 May 2013
farmlandgrab.org
weekly provides a list of the latest postings to farmlandgrab.org by email each week
farmlandgrab.org
is an open-publishing website, initiated by GRAIN, tracking today's global land grab for food production and people's movements against it
to unsubscribe from the list, click
this link
to visit or post materials to the website, click
this link