Food crisis and the global land grab
farmlandgrab.org weekly | 07 Nov 2012
---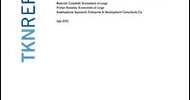 IISD | 07 Nov 2012
Study estimates that foreign investors have acquired between 10–14 per cent of the total agricultural land in Laos.
---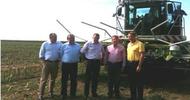 Agrimoney.com | 07 Nov 2012
The eastern Europe farm operator ditched its last hopes of avoiding a return into the red after disease at its dairy herd added to the pressure on profits from poor weather for its arable operations.
---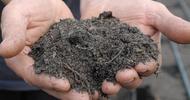 The Land | 06 Nov 2012
A consultation paper on Australia's foreign ownership register for agricultural land is now available for public comment.
---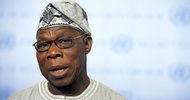 CNN | 06 Nov 2012
Former Nigerian president Obasanjo calls on African Union to develop a framework for managing foreign investment in agriculture, and says governments should consider a moratorium on large-scale land deals pending legislation to protect smallholder farmers.
---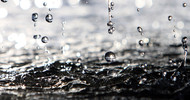 Bloomberg | 06 Nov 2012
A two-decade slump in Japan's real estate prices, an incomplete land registry and lax rules on buying forest with water rights are attracting investors led by China.
---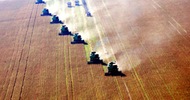 Agrimoney.com | 05 Nov 2012
Ekosem-Agrar stoked a run of debt issuance by corporates by unveiling plans for raising E60m through bonds to support its growth plans, including expansion of its sizeable Russian land bank.
---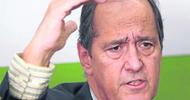 Bloomberg | 04 Nov 2012
Colombia's executive branch will send a bill to Congress regulating foreigners' farmland acquisitions, El Tiempo said, citing an interview with Agriculture Minister Juan Camilo Restrepo.
---
TheWaterChannel | 04 Nov 2012
The Mozambiqan government has marked the northern Niassa province to promote commercial, large-scale tree plantations. Currently, the single biggest plantation in the region comprises of 13,000 hectares of eucalyptus and pine, owned by a company called 'Chikweti Forests of Niassa.'
---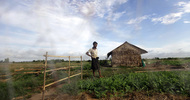 Reuters | 03 Nov 2012
Investment law allows overseas firms to fully own ventures and to lease land from the government or from authorised private owners for up to 50 years, with options for two extensions of 10 years each time.
---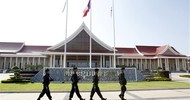 Global Witness | 02 Nov 2012
Between 2010 and 2011, the 500 residents of Don Chan Island in central Vientiane were forced off their land to make way for accommodation for delegates such as William Hague and François Hollande.
---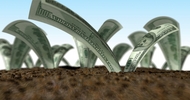 AfDB | 02 Nov 2012
African governments should use the proceeds from land leased to foreign investors to subsidize the cost to local farmers of modernizing their farming methods or to build infrastructure and improve production, according to researchers
---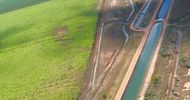 Wall Street Journal | 02 Nov 2012
A Chinese conglomerate and Australia's largest beef producer are amongst contenders vying for rights to farm an agricultural area equal in size to 21,000 soccer pitches in Western Australia.
---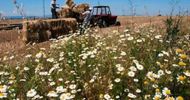 The National | 01 Nov 2012
A 20,000 ha tranche of Serbian farmland bought by an Abu Dhabi firm should be providing a substantial amount of the UAE's food within the next five years.
---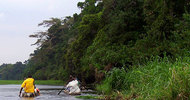 IIED | 01 Nov 2012
Lessons need to be learned to transform Africa's 'resource curse' into a 'resource blessing' and to mitigate against the negative impacts of large land-based investments.
---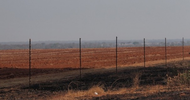 IPS | 01 Nov 2012
Increased agricultural development in Zambia will actually compromise the country's food security as peasant farmers continue to be driven off their customary land to pave the way for large-scale local and foreign agribusiness.
---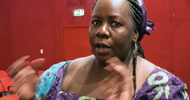 Huffington Post | 01 Nov 2012
Of the many issues brought to the table at the Slow Food joint Salone del Gusto and Terra Madre event this week in Turin, Italy, one of the most pressing is land-grabbing.
---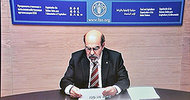 Huffington Post | 01 Nov 2012
What should be done about land grabs, and who should do it, remains a topic of intense debate on the international stage.
---
Daily Times | 01 Nov 2012
The World Forum of Fisher People (WFFP) and Pakistan Fisherfolk Forum (PFF) while welcoming the report designed by Olivier De Schutter, the United Nations Special Rapporteur on the Right to Food, who warned of the threat of 'ocean-grabbing' to food security, and urged world governments and international bodies to halt the depletion of fish stocks, and take urgent steps to protect, sustain, and share the benefits of fisheries and marine environments.
---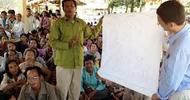 CLEC | 31 Oct 2012
Two hundred and seven families have turned to the US Government to help mediate the long-running dispute with the exclusive purchaser of the sugar, New York-based American Sugar Refining (ASR).
---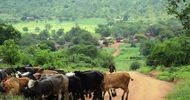 Let's talk land Tanzania | 31 Oct 2012
Land grabs are carried out today in the Rufiji River Basin through the application of both force and consent.
---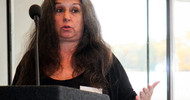 Kepa | 24 Oct 2012
On October 9th 2012, the Finnish solidary network Kepa held a discussion on the effects of large-scale land investments or "land grabs" in the Global South.
---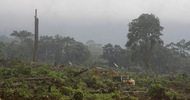 Global Voices | 13 Oct 2012
The island's biodiversity threatened by plans to expand a palm oil plantation from 610 ha to 5,000 ha, through a 2009 deal signed with the Belgian company Socfinco.
---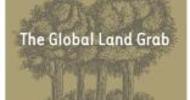 TNI | 11 Oct 2012
It is important to unpack what land grabbing really involves if we are to understand what is really happening.
---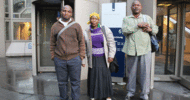 Water Channel | 01 Oct 2012
A delegation of peasants from Niassa recently travelled to The Netherlands and met lawmakers, students and investors in the Chikweti plantations, including the Dutch national pension fund ABP, the biggest investor in the project.
---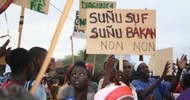 Leral.net | 05 nov 2012
Le projet Senhuile-Senethanol fait une fois de plus l'actu, négativement, dans la communauté rurale de Ronkh, au Sénégal. Le projet italien, chassé de Fanaye, est venu s'y réfugier.
---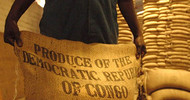 Le Potentiel | 01 nov 2012
La loi n°11/022 du 24 décembre 2011 portant principes fondamentaux relatifs à l'agriculture en RDC les inquiète parce qu'elle prévoit qu'un an après son entrée en vigueur, soit en juin 2013, les exploitations doivent être possédées à 51 % par des Congolais.
---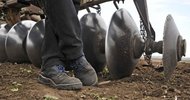 Presseurop | 30 oct 2012
En 2014, les étrangers pourront acheter les terres agricoles, pour l'instant réservées aux Hongrois. En attendant cette échéance fixée par l'UE, que le gouvernement tente de repousser, paysans et riches personnalités s'affrontent pour les parcelles les plus intéressantes.
---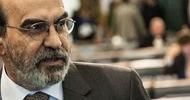 The Guardian | 29 oct 2012
José Graziano da Silva, directeur-général de la FAO, a admis qu'il était impossible d'empêcher les gros investisseurs d'acheter de la terre, mais que les transactions menées dans les pays pauvres devaient être encadrées.
---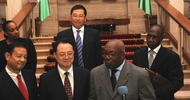 Gouvernement de Côte d'Ivoire | 11 oct 2012
Le groupe Sinochem s'est vu attribué 40.000 ha en Côte d'Ivoire pour la production de l'huile de palme et de l'hévéa. Le groupe vise à devenir le 1er fournisseur d'engrais en Afrique de l'Ouest.
---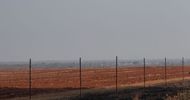 IPS | 06 nov 2012
"El acaparamiento de tierras aumenta la incidencia y la prevalencia de la pobreza en el país al aumentar la cantidad de personas que no pueden cultivar su propio alimento ni enviar a sus hijos a la escuela"
---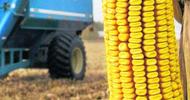 Portafolio | 05 nov 2012
Tres proyectos de ley sobre el mismo tema siguen su curso en el Congreso.
---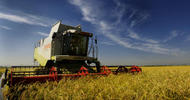 Levante | 04 nov 2012
El creciente negocio del comercio alimentario desata el interés de las multinacionales, entidades financieras y, sobre todo, fondos de inversión especulativos que compran tierra en los países pobres.
---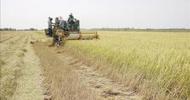 EFE | 01 nov 2012
En cuanto a los lugares donde el "acaparamiento de tierras" está creciendo, este proceso se da no tanto porque se monopolice la propiedad sino porque se están dando prácticas como el alquiler o la creación de grupos de inversores en tierras.
---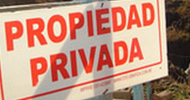 Infoclima | 19 oct 2012
Grupos financieros y multinacionales alimenticias se están volcando al negocio de la tierra, en los últimos cinco años entre 50 y 80 millones de hectáreas pasaron de pequeños agricultores a especuladores.
---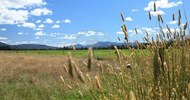 Terra | 23 Oct 2012
A Austrália decidiu criar um registro nacional para os estrangeiros proprietários de terras agrícolas, anunciou a primeira-ministra Julia Gillard, no momento em que parte do setor rural manifesta preocupação com a venda de propriedades, em particular aos chineses.
---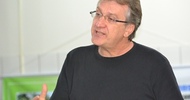 Correio do Brasil | 21 Oct 2012
Para compreender a estrangeirização das terras e suas consequências, a Radioagência NP entrevistou o professor Sérgio Sauer, que também é relator do Direito Humano a Terra, Território e Alimentação da Plataforma Dhesca.
---
Discussion forum – challenges and opportunities for responsible investors in agribusiness

Oxfam UK/EIRIS | London, UK | 14 Nov 2012

Global Forum for Food and Agriculture 2013

BMELV | Berlin | 17 Jan 2013
farmlandgrab.org
weekly provides a list of the latest postings to farmlandgrab.org by email each week
farmlandgrab.org
is an open-publishing website, initiated by GRAIN, tracking today's global land grab for food production and people's movements against it
to unsubscribe from the list, click
this link
to visit or post materials to the website, click
this link