Food crisis and the global land grab
farmlandgrab.org weekly | 22 Jul 2015
---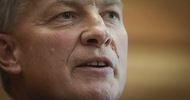 Stuff | 22 Jul 2015
New Zealand MP Phil Goff admits Labour government got it wrong selling land to foreigners.
---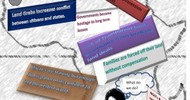 Afrikan Post | 22 Jul 2015
'Land grabs' stands tall as a major development challenge in Africa. Millions of agriculture dependent families are forced to leave their fertile lands for multinational companies who occupy the lands for business purposes.
---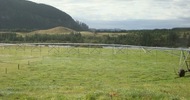 Stuff | 22 Jul 2015
Shanghai Pengxin's decision to restructure its New Zealand farm assets means the company has to go back to the Overseas Investment Office to gain new consents to run its farms.
---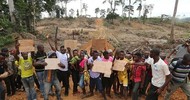 Eco-Business | 21 Jul 2015
The world's largest palm oil trader faces accusations against unresolved land grabbing and human rights issues by its concessions in Asia and Africa, but says it stands by its sustainability policy.
---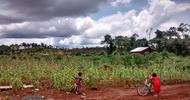 Phnom Penh Post | 21 Jul 2015
About 300 protesters from Svay Rieng and Preah Sihanouk provinces marched to parliament yesterday to file petitions urging the local authorities to intervene to resolve ongoing land disputes in their homelands.
---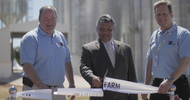 Xinhua | 19 Jul 2015
Zambia's Agriculture Minister Given Lubinda has urged Chinese investors to tap into the potential of agricultural sector in the southern African country, saying an array of incentives are waiting for them.
---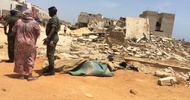 Reuters | 16 Jul 2015
Amid rumours that parcels of land have been sold to developers, authorities have not publicly stated what they intend to do with the airport site.
---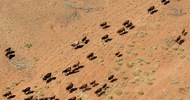 Guardian | 16 Jul 2015
Xingfa Ma takes on 40,000 head of cattle with the deal, which adds to his other Australian cattle stations and a wine group
---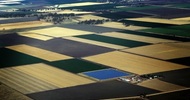 The Land | 16 Jul 2015
The sliding dollar is sweetening Australia's appeal as an agricultural investment destination ripe for overseas companies and fund managers, particularly from North America and Europe.
---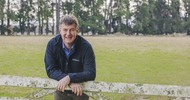 NZ Farmer | 15 Jul 2015
PGG, which is half owned by Agria Corporation of China, purchased 50% of Uruguay seed producer and farm servicing company Agrocentro Uruguay.
---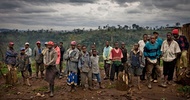 World Bank | 13 Jul 2015
The UN's Economic Commission, Germany's BMZ and the World Bank signed a Declaration of Intent to establish a new Network of Excellence on Land Governance in Africa to better secure land rights across Africa.
---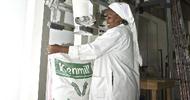 Reuters | 09 Jul 2015
Kenya-based private equity house Fanisi Capital said on Thursday it had bought a stake in a Tanzanian agro-processing company for $6 million, expanding its footprint in the region.
---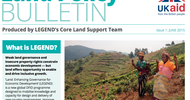 DFID | 21 Jun 2015
The UK government publishes the first issue of its Land Policy Bulletin, produced by its Land: Enhancing Governance for Economic Development (LEGEND) programme.
---
Pétition de Sauvons la forêt
« Bolloré a pris nos terres. Et maintenant notre liberté. » Des paysans d'Afrique et d'Asie accusent la holding luxembourgeoise Socfin de s'être accaparée leurs terres pour ses cultures d'huile de palme. Ils ont lancé une série de blocages dans les plantations pour que l'actionnaire principal Bolloré s'emploie à faire respecter leurs droits et restituer leurs terres. Soutenons leur action !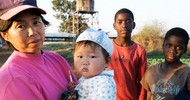 Xinhua | 20 juil 2015
Le ministre zambien de l'Agriculture Given Lubinda a appelé les investisseurs chinois à exploiter le potentiel de l'agriculture de son pays, affirmant que des politiques incitatives les attendent.
---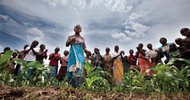 Afrik.com | 20 juil 2015
Action Aid invite les gouvernements et les bailleurs de fonds à prendre quatre mesures essentielles pour apprivoiser la vague d'accaparement des terres en Afrique
---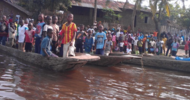 Mediapart | 19 juil 2015
L'AFD est, selon plusieurs ONG, actionnaire d'une entreprise responsable d'accaparement foncier et d'abus sociaux en République démocratique du Congo.
---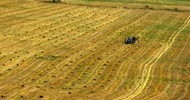 Les Echos | 17 juil 2015
La question du statut de la terre est cruciale : doit-il relever d'un régime d'attribution locative d'un bien commun de la Nation, ou une propriété privée ?
---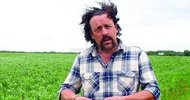 Charente Libre | 08 juil 2015
Un groupe financier irlandais met la main sur les terres charentais et les font cultiver par un entrepreneur agricole. "Il passe une fois de temps en temps avec un tracteur de 300 chevaux et c'est tout», râle un élu, impuissant.
---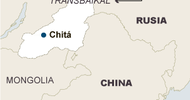 El País | 27 jun 2015
Las autoridades de Transbaikal pretenden arrendar 1.150 kilómetros cuadrados de terreno.
---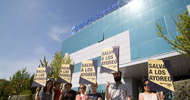 Survival | 24 jun 2015
La empresa ha estado involucrada en la destrucción del último refugio de bosque de los únicos indígenas aislados que sobreviven fuera de la Amazonia en América Latina.
---