Food crisis and the global land grab
farmlandgrab.org weekly | 15 Jul 2015
---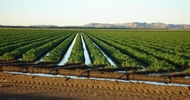 West Australian | 15 Jul 2015
The West Australia State Government is set to take to market a big parcel of land on the Ord River irrigation scheme in a litmus test of its relationship with a major Chinese investor in WA's far north.
---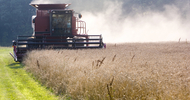 Brisbane Times | 15 Jul 2015
Financial services giant Challenger has forked out $41 million for a UK-based boutique funds management incubator and distribution group as it seeks to capitalise on rising investor interest in alternative and overseas assets.
---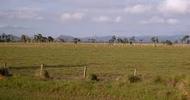 JD Supra | 15 Jul 2015
From 1 July 2015, the Policy requires that all foreign persons (and foreign government investors) that currently hold interests in agricultural land must register those interests with the Australian Taxation Office (ATO) by 31 December 2015.
---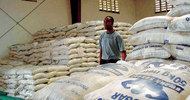 PLAAS | 13 Jul 2015
South African sugar, agrarian change and outgrowers adverse incorporation in the Kilombero Valley, Tanzania
---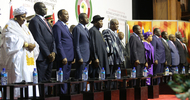 The New Age | 10 Jul 2015
The struggle for Africa's independence from its colonial rulers has always been centred on land and the natural resources beneath.
---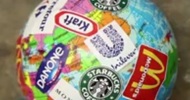 Via Campesina | 10 Jul 2015
La Via Campesina denounces the International Land Coalition for calling for mitigating the negative effects of landgrabbing, rather than insisting that landgrabbing be stopped.
---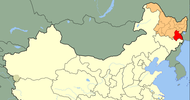 China Daily | 09 Jul 2015
A 100,000-cow dairy farm is being constructed in Northeast China to supply the Russian market with milk and cheese, in what can be construed as agricultural geopolitics.
---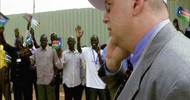 New Matilda | 09 Jul 2015
Even the World Bank admits that the vast bulk of foreign investment in Africa doesn't help the continent's people, with aid and agricultural support often a smokescreen for multinationals looting nations' wealth.
---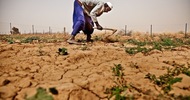 IPD | 09 Jul 2015
The fact that China does not now depend on Africa in any meaningful way for food does not mean this will continue to be the case.
---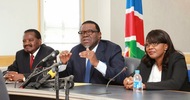 Bloomberg | 09 Jul 2015
The Namibian government plans to pass a new land law that will ban foreigners from owning agricultural land, the country's cabinet said.
---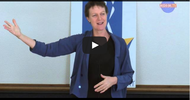 MSH-M | 09 Jul 2015
Tania Murray Li of the University of Toronto explains how the devastating expansion of oil palm plantations in Indonesia shows what can be expected from the current expansion of the plantation model elsewhere around the world.
---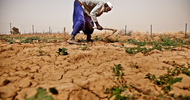 International Policy Digest | 09 Jul 2015
If Africa remains a food deficit region, exporting significant quantities of food to China grown on Chinese-financed investment projects will raise serious questions.
---
Pétition de Sauvons la forêt
« Bolloré a pris nos terres. Et maintenant notre liberté. » Des paysans d'Afrique et d'Asie accusent la holding luxembourgeoise Socfin de s'être accaparée leurs terres pour ses cultures d'huile de palme. Ils ont lancé une série de blocages dans les plantations pour que l'actionnaire principal Bolloré s'emploie à faire respecter leurs droits et restituer leurs terres. Soutenons leur action !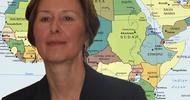 Le Monde | 15 juil 2015
Deborah Brautigam démonte la supposée razzia chinoise sur les terres africaines dans un nouveau livre.
---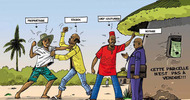 CEA | 13 juil 2015
Le "réseau d'excellence sur la gouvernance foncière en Afrique" (NELGA) aidera à débloquer des investissements beaucoup plus importants pour les opérations en vue de renforcer la gouvernance foncière.
---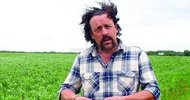 Charente Libre | 08 juil 2015
Un groupe financier irlandais met la main sur les terres charentais et les font cultiver par un entrepreneur agricole. "Il passe une fois de temps en temps avec un tracteur de 300 chevaux et c'est tout», râle un élu, impuissant.
---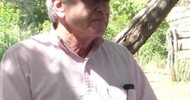 E'a | 09 jul 2015
Firma Yaguareté Porá SA ignora resoluciones judiciales que prohíben deforestación en zona donde viven ayoreos en aislamiento voluntario.
---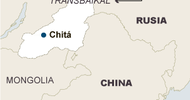 El País | 27 jun 2015
Las autoridades de Transbaikal pretenden arrendar 1.150 kilómetros cuadrados de terreno.
---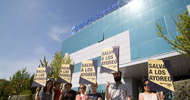 Survival | 24 jun 2015
La empresa ha estado involucrada en la destrucción del último refugio de bosque de los únicos indígenas aislados que sobreviven fuera de la Amazonia en América Latina.
---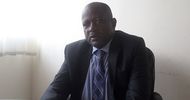 Le Point Afrique | 13 Jul 2015
"Les gens parlent d'accaparement des terres [mais] je dirais que la Socapalm a restitué des terres à l'État camerounais," déclare Michel Deumega Noulowe, PCA de la Socapalm
---