Food crisis and the global land grab
farmlandgrab.org weekly | 01 Jul 2015
---
Land & Rights Watch | 01 Jul 2015
In 2015 there are 510 victims from land related human rights violations in Asia and Latin America. Mostly indigenous peoples, activists, community leaders, farmers and agricultural workers.
---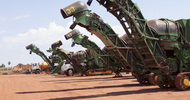 TerraProject | 30 Jun 2015
Land Inc. is a journey across Brazil, Dubai, Ethiopia, Indonesia, Madagascar the Philippines and Ukraine to document what some define as a form of neocolonialism, and others as a chance for development: land grabbing
---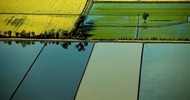 The Land | 30 Jun 2015
China's appetite for Australian farmland showing no signs of being sated. Foreign Investment Review Board (FIRB) annual report confirmed China has become Australia's biggest source of approved foreign investment after a $12.4 billion splurge.
---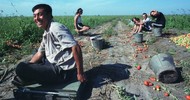 Asia Times | 29 Jun 2015
Plans of Russia's Far Eastern Zabaikalsky region to allow Chinese firms to rent sizeable plots of land has drawn vocal protests in Russia, including a series of online petitions demanding to annul the would-be-deal.
---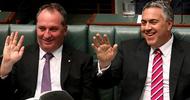 Reuters | 29 Jun 2015
Australia tightened rules on Monday requiring overseas investors to declare holdings of agricultural land in order to strengthen oversight, amid concerns that Australia is losing control of its own food security.
---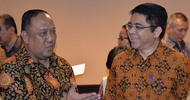 Mongabay | 29 Jun 2015
A mysterious new partnership between Indonesia's spy agency and Investment Coordinating Board (BKPM) to boost foreign investment has civil society wary of deepening agrarian conflict in the post-authoritarian country.
---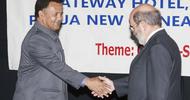 China Daily | 29 Jun 2015
PNG's Minister for Agriculture says "the best way to do agriculture in Papua New Guinea is large-scale, mechanized" as small scale agriculture is "no longer feasible."
---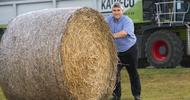 Agrimoney | 29 Jun 2015
Hong Kong-listed Fosun International, a conglomerate with investments in businesses ranging from holiday resort chain Club Med to upmarket circus show Cirque de Soleil, is to buy 9% of German farm-operator KTG Agrar.
---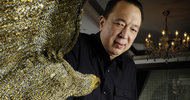 The Star | 29 Jun 2015
Peter Sondakh, the Rajawali Group chairman and chief executive officer, has set his sight on making his company a global giant in the palm oil business and sees PNG as the game changer for the industry.
---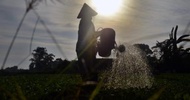 Tempo | 28 Jun 2015
The China-based company PT Thian Yuan Agriculture Technology Trading has submitted an application to operate a cassava plantation in Ketapang, West Kalimantan.
---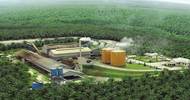 The Malaysian Insider | 26 Jun 2015
State-controlled Felda Global Ventures Bhd (FGV)said it needs more land bank and has been looking outside Malaysia for some time to boost its portfolio, including Africa, Myanmar and Indonesia.
---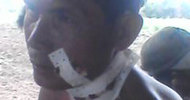 RFA | 26 Jun 2015
a villager from Cambodia's Tbong Khmum province accused of injuring a worker and his translator of Chinese investor's Hameniven Investment in a long running dispute over 600 hectares of farm land.
---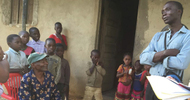 World Bank | 26 Jun 2015
This joint IISD, World Bank and UNCTAD discussion paper seeks to show how investment contracts can be set up to promote sustainable development
---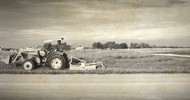 Orion | 25 Jun 2015
New players with deep pockets have appeared in farm country— investors looking to buy up prime farmland and turn a profit on the steady upward trend of land prices and farm incomes.
---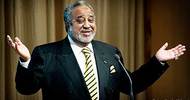 Reuters | 25 Jun 2015
Mohammed Hussein Al Amoudi plans to invest an additional $5 billion in Ethiopia's agriculture and agro-processing sectors over the 2016-2021 period.
---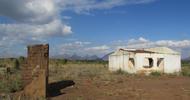 Macauhub | 25 Jun 2015
Mozambique Agriculture Company (Mozaco) of the João Ferreira dos Santos group has requested 2,000 acres in the Malema district of Nampula for soybean cultivation.
---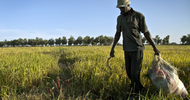 FIAN | 25 Jun 2015
Building on the so-called "Global Convergence of Land and Water Struggles", social movements and grassroots organizations from across West Africa will gather to discuss land and water issues in the region.
---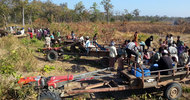 RFA | 24 Jun 2015
Around 150 villagers in northwestern Cambodia's Preah Vihear province have blocked a Chinese concession holder from clearing land they say was reserved for grazing their cattle.
---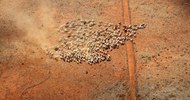 Daily Mail Australia | 23 Jun 2015
One of the world's largest farms is up for sale in Australia, with bidders hailing from China, the US, Canada, the UK, Switzerland, South America and Indonesia
---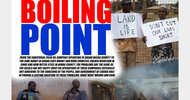 Pambazuka | 23 Jun 2015
The Liberian government's refusal to recognize and respect rural people's customary land rights is marginalizing and destabilizing local communities, leading to full-scale conflict.
---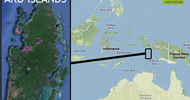 Mongabay | 23 Jun 2015
Recent comments that Aru archipelago in Indonesia's eastern waters will be one of three sites for a major new sugarcane initiative has sparked an outcry among civil society groups.
---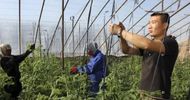 Geopolis | 01 juil 2015
Les médias russes, même les plus «libéraux», et les réseaux sociaux, scandalisés, accueillent très mal la nouvelle de la location de 150.000 ha de terre à la Chine.
---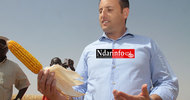 Ndar Info | 30 jui 2015
"Le jeune homme est mort noyé dans un point d'eau spécialement aménagé à la demande des villageois," se défend la direction italienne du projet
---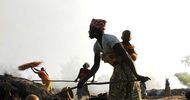 Maliweb | 30 jui 2015
La Convergence Globale des Luttes pour la Terre et l'Eau a organisé un forum sous-régional à Selingué (Mali) du 25 au 27 juin derniers
---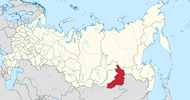 Huffington Post | 29 jui 2015
Les Bouriates, ethnie majoritaire dans la région de Transbaïkalie, organisent des manifestations massives contre le projet de l'administration.
---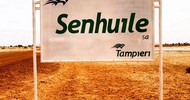 EnQuête | 29 jui 2015
La très controversée société d'agrobusiness Senhuile intéresse désormais la justice sénégalaise pour les connexions financières opaques de ses gérants actuels sous la coupe réglée de Tampieri Financial Group
---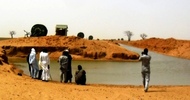 Ndar Info | 26 jui 2015
Suite à la mort par noyade du jeune berger Salif Diallo dans le canal d'irrigation de Senhuile, les populations du Ndiael ont décidé de traduire devant la justice la firme agricole pour négligence coupable.
---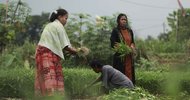 CCFD | 26 jui 2015
Une grande partie des terres cultivables en Indonésie sont accaparées pour la production d'huile de palme, l'exploitation minière ou encore par des compagnies immobilières.
---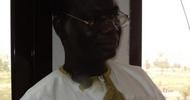 Malijet | 26 jui 2015
A Sanamadougou et à Saou, au Mali, les paysans se battent encore pour leurs terres.
---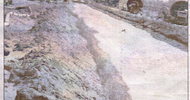 Ndar Info | 25 jui 2015
Salif Diallo, un berger de 16 ans, a perdu la vie hier lorsqu'il tentait de traverser des canaux d'irrigation supposés appartenir à Senhuile.
---
Le Monde | 24 jui 2015
Une trentaine d'acheteurs venus de Chine, du Canada, des Etats-Unis, d'Amérique du Sud, d'Indonésie, de Suisse et d'Australie sont en compétition pour ces 11 millions d'hectares.
---
TerraProject Exhibition "Land Inc."

Terra Project/Cortona on The Move | Milan | 02 Jul 2015