Food crisis and the global land grab
farmlandgrab.org weekly | 17 Jun 2015
---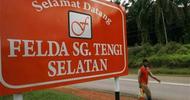 ANN | 16 Jun 2015
Acquisition of Eagle High Plantations includes a total land bank of 425,000ha with 67 per cent in Kalimantan and the rest spread across Papua, Sulawesi and Sumatra.
---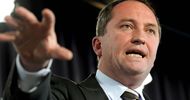 The Australian | 15 Jun 2015
Australian Ag Minister supports banning all foreign governments and foreign state-owned companies from buying Australian farmland, saying such acquisitions could "undermine the national interest".
---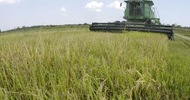 The Nation | 15 Jun 2015
Dominion Farms intends to convert part of its 17,000-acre land at Yala Swamp to establish a sugar plantation and develop a mill.
---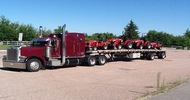 Gambella Media | 13 Jun 2015
Saudi Star Agricultural Development PLC is reported to have donated 26 tractors and 30M Birr to Gambella regional state local farmers and youth, where it has acquired a 60-year concession for 10,000 ha.
---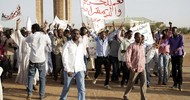 Reuters | 12 Jun 2015
Police in Sudan fired tear gas and wielded batons on Friday to break up a protest in Khartoum against government land policies in which one person is reported to have died.
---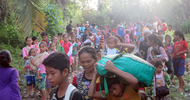 PAN AP | 11 Jun 2015
Lumad (indigenous) communities in Mindanao, Philippines appeal to end the militarization of their villages and to stop the human rights abuses by the armed forces.
---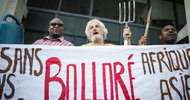 Mongabay | 05 Jun 2015
Since April, communities and activists in Cameroon, Cambodia, Liberia and the Ivory Coast have also staged direct protest actions against subsidiaries of Socfin, one of the world's largest independent plantation owners with 150,000 hectares of rubber and oil palm in several African and Southeast Asian countries.
---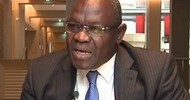 Mali Actu | 17 jui 2015
Le gouvernement malien a pris conscience de l'accaparement des terres explique le ministre des Domaines et des Affaires foncières, Mohamed Ali Bathily
---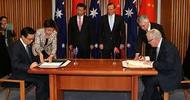 AFP | 17 jui 2015
Les investisseurs privés chinois pourront injecter jusqu'à un milliard de dollars australiens sans feu vert préalable du conseil de surveillance des investissements étrangers, avec quelques exceptions pour les terres agricoles et les entreprises agroalimentaires.
---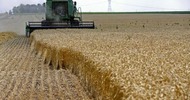 Les Echos | 17 jui 2015
"La crise en Russie ? C'est une réalité. Mais c'est aussi le meilleur moment pour lancer des projets, surtout dans l'agroalimentaire," selon les investisseurs.
---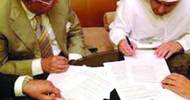 El Watan | 15 jui 2015
Al Dahra, groupe activant dans l'agroalimentaire, dont le siège social se trouve aux Emirats Arabes Unis, a jeté son dévolu sur l'Ouest algérien
---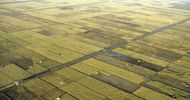 Géopolis | 11 jui 2015
Dépossédés de leurs terres par des étrangers, des paysans africains s'en prennent aux intérêts du groupe français Bolloré en Afrique de l'Ouest.
---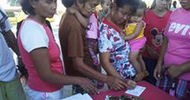 La Croix | 11 jui 2015
Le pape François dénonce l'accaparement des terres dans les pays pauvres par les entreprises multinationales et d'autres États.
---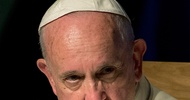 Diario Uno | 11 jun 2015
El papa Francisco denunció este jueves el acaparamiento de tierras por parte de multinacionales y Estados en los países pobres, y recomendó apoyar la agricultura familiar de subsistencia, durante un encuentro con una delegación de la FAO.
---