Food crisis and the global land grab
farmlandgrab.org weekly | 10 Jun 2015
---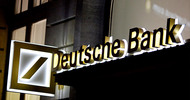 FERN | 10 Jun 2015
European banks and investors are a major source of finance for large-scale destructive agriculture; forestry; and pulp and paper projects.
---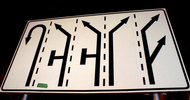 CIFOR | 10 Jun 2015
Following the many paths of where investment dollars go to fund agricultural commodities in SE Asia can be a challenging but not impossible prospect.
---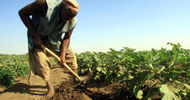 Sudan Tribune | 09 Jun 2015
Government agency announces that Al-Dahra Holding has expressed a desire to acquire 2.4 million acres of land in one of the largest valleys extending from Sahl al-Batana in the east to the River Nile state in northern Sudan.
---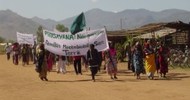 | 08 Jun 2015
Appeal reflects and expresses our profound indignation and discontent regarding the public hearing process, especially regarding the way these meetings were planned, convened and held.
---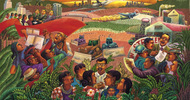 Zimbabweland | 08 Jun 2015
The 'land grab' debate continues to evolve and today there is much more empirical data, as witnessed by the veritable explosion of publications.
---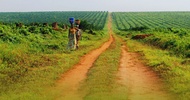 Guardian | 05 Jun 2015
Report claims workers of palm oil company part-owned by DFI earn a pittance, live in harsh conditions and have had their land taken illegally, though DFI says it is trying to improve pay and conditions for workers.
---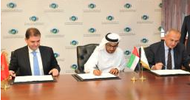 Zawya | 05 Jun 2015
Phase two of the agreement involves the procurement of services relevant to machinery, factories, warehouses, and agricultural land.
---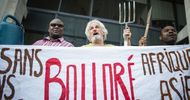 AP | 04 Jun 2015
Activists called Thursday for French conglomerate Bollore to return land, or compensate farmers, over disputed concessions for plantations in Cambodia and three African countries.
---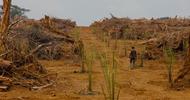 SEFE | 04 Jun 2015
It is SEFE's assessment that the Herakles project was simply a poorly conceived project, badly managed, in the wrong place.
---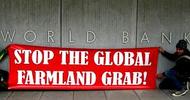 SACSIS | 04 Jun 2015
The hard reality is that there is a sound business case to be made for commercial interests to aggressively attempt to control the very foundation of the food chain, the land itself.
---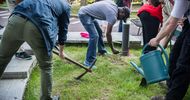 ReAct and Conf | 04 Jun 2015
On Thursday the 4th of June, people from Cameroon, the Ivory Coast and activists from the Conféderation Paysanne, will disrupt the AGM of the Bolloré group in Puteaux, outside Paris.
---
Pétition de Sauvons la forêt
« Bolloré a pris nos terres. Et maintenant notre liberté. » Des paysans d'Afrique et d'Asie accusent la holding luxembourgeoise Socfin de s'être accaparée leurs terres pour ses cultures d'huile de palme. Ils ont lancé une série de blocages dans les plantations pour que l'actionnaire principal Bolloré s'emploie à faire respecter leurs droits et restituer leurs terres. Soutenons leur action !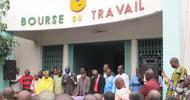 Maliweb | 06 jui 2015
Une marche pacifique à Bamako contre les accaparements des terres a été avortée par les autorités compétentes.
---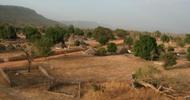 RFI | 05 jui 2015
La Nasan accélère la course à l'accaparement des terres en Afrique L'accaparement des terres en Afrique est encouragé par un mythe, selon lequel 80% des terres arables du continent seraient vacantes, alors qu'en fait elles sont périodiquement cultivées.
---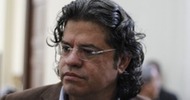 Sitio Web de Wilson Arias | 06 jun 2015
Implica más de 150.000 hectáreas de tierras, que hoy están en manos de empresarios y agentes económicos inescrupulosos, cuando deberían estar en manos del campesinado.
---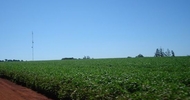 Rebelión | 05 jun 2015
Actualmente el 92% de la tierra cultivable en Paraguay se usa para producir alimentos destinados sólo a la exportación. De estos, el 20% están controladas por extranjeros, sobre todo brasileños (4,8 millones).
---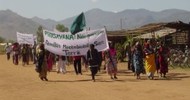 ADECRU | 05 Jun 2015
O processo de auscultação pública foi manchado por muitas e graves irregularidades que confirmam a prevalência de vícios insanáveis de concepção e de procedimentos de que padece o programa ProSavana.
---