Food crisis and the global land grab
farmlandgrab.org weekly | 03 Jun 2015
---
Come join an action Thursday 4 June at La Défense (Paris) in solidarity against land grabbing:
Peasants deprived of their land launched a series of occupations at the Socfin plantations in Cameroon, Liberia, Cambodia and Côte d'Ivoire late April through May. This campaign is coming to a close now with the annual general meetings of the Socfin (27 May) and Bolloré (5 June) groups. Please come to the Bolloré shareholders meeting in Puteaux (La Défense/Paris) to support the movement! Rendez-vous Thursday 4 June 2015 at 15:30 in Léon Blum Square (metro stop "Esplanade de la Défense" on Line 1) with shovels and pitchforks to dig up Bolloré's lawns. "They take our lands, so let's take theirs."
Civil society organisations in Mozambique are collecting signatures up until June 3, 2015 on an open letter to invalidate the public hearings on the Draft zero master plan of ProSavana. For more information and to add your signature, contact Clemente Ntauazi <
[email protected]
>
| 03 Jun 2015
The policies promoted by the New Alliance facilitate the grabbing of land and other natural resources, further marginalize small-scale producers, and undermine the right to adequate food and nutrition
---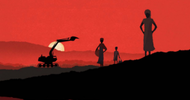 ActionAid | 03 Jun 2015
This briefing – covering Nigeria, Malawi, Tanzania and Senegal – shows that some large companies involved in the New Alliance are already accused of taking part in land grabs in some countries
---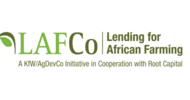 KfW | 03 Jun 2015
KfW, the German Development Bank on behalf of the German Ministry of Economic Cooperation and Development, along with AgDevCo and Root Capital, announces the launch of the Lending for African Farming Company (LAFCo)
---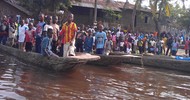 RIAO-RDC | 02 Jun 2015
Varias prominentes agencias e instituciones de financiamiento para el desarrollo están brindando su apoyo a la compañía de agronegocios canadiense Feronia, acusada de acaparamiento de tierras y abusos de derechos humanos.
---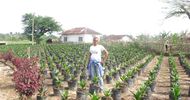 RIAO-RDC | GRAIN | 02 Jun 2015
Several prominent development finance institutions are funding Feronia, a Canadian agribusiness company accused of land grabbing and human rights abuses in the Democratic Republic of the Congo (DRC).
---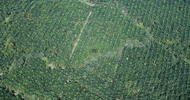 FPP | 01 Jun 2015
Borneo human rights organization files complaint alleging multiple breaches of RSPO standards by palm oil supplier PT. Swadaya Mukti Prakarsa (SMP) / First Resources.
---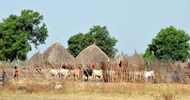 The Conversation | 01 Jun 2015
India can ill-afford to be tainted by accusations of complicity in land deals that disadvantage the people of Africa given the role it sees for itself in promoting co-operation among countries in the south.
---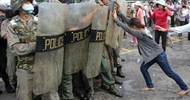 PLAAS | 01 Jun 2015
This study will analyse the shifts in land control unfolding in Cambodia, and their broader consequences.
---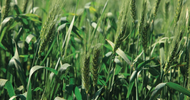 World Folio | 01 Jun 2015
With massive areas of arable land and over 130 million heads of livestock, Sudan is receiving huge investments in its agriculture sector from Gulf states looking to address the food security problem
---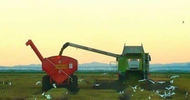 AAM | 01 Jun 2015
British Secretary of State Justine Greening visited Agrica's 5818 ha rice farm in Tanzania in June 2013 and then asked AgDevCo to invest.
---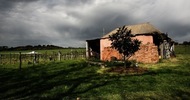 Farm Weekly | 01 Jun 2015
Competition is growing between Australia's major rural land selling agents as major institutional and private investors seek to gain a foothold in the growth area of agriculture.
---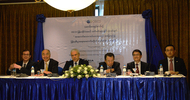 Xinhua | 31 May 2015
"There will be concerns about agriculture investment unless land ownership is opened to foreign investors,' says the OECD's Jan Rielander.
---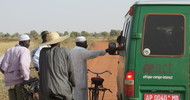 Afrique-Europe-Interact | 30 May 2015
Two villages, Sanamadougou and Sahou, in Mali, have been fighting for the past five years against eviction from their land by the large-scale investor Modibo Keita.
---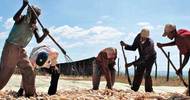 Business Standard | 30 May 2015
Many Punjab farmers who went to Africa and Georgia in search of greener pastures are returning home
---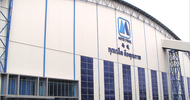 Bangkok Post | 29 May 2015
Mitr Phol Group, Asia's biggest sugar producer, has earmarked 3.5 billion baht to double production in Laos, fed by a plantation area in the southern province of Savannakhet.
---
The Ecologist | 29 May 2015
While Wilmar spins green rhetoric, its bulldozers are still destroying vast swathes of forest and farmland.
---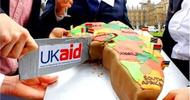 NGO Pulse | 29 May 2015
Foreigners mostly seek agricultural land and land for tourism developments, but all foreigner-owned land in Africa holds the potential to prompt violence from displaced people.
---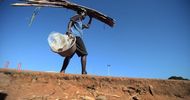 Bernama | 29 May 2015
Kuwait's Al-Badel International Development Company said it will launch a US$1.5 billion project to grow sugar cane in southern Mozambican province of Gaza within the next three months.
---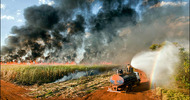 Bloomberg | 28 May 2015
Brookfield Asset Management Inc., Canada's largest alternative asset manager, has raised $300 million for a new agricultural fund targeting Brazilian farmland, a person with knowledge of the matter said.
---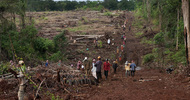 Cambodia Daily | 28 May 2015
About 100 ethnic Bunong protested outside the local office of French-owned rubber firm Socfin KCD in Cambodia yesterday, threatening to cut down its rubber trees if their ancestral lands were not returned.
---
RDV jeudi à La Défense (Paris) en solidarité contre les accaparements de terre :
Les paysans privés de terres ont lancé une série d'occupations sur les plantations Socfin au Cameroun, au Liberia, au Cambodge et en Côte d'Ivoire en avril et mai qui se conclut avec les AG des groupes Socfin (27 mai) et Bolloré (5 juin). Rendez-vous à Puteaux à l'AG des actionnaires de Bolloré pour soutenir le mouvement. Jeudi 4 juin 15h30 au square Léon Blum (arrêt Mº ligne 1, Esplanade de la Défense) avec bêche et râteaux pour jardiner les pelouses de Bolloré. « Ils prennent les terres, prenons les siennes »
Des organisations de la société civile en Mozambique recueillent des signatures jusqu'au 3 juin 2015 sur une lettre ouverte pour invalider les audiences publiques sur l'ébauche d'un plan directeur zéro de ProSavana. Pour plus d'informations, et pour signer, prenez contact avec Clemente Ntauazi <
[email protected]
>.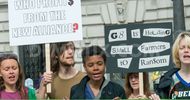 | 03 jui 2015
"Les chefs d'État de l'Union Africaine et du G7 se réunissent en Sommet en juin 2015. Nous appelons tous les gouvernements participant à la Nouvelle Alliance à suspendre tous les engagements et les aides liés à la Nouvelle Alliance."
---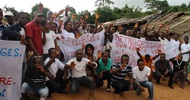 ReAct et Conf | 03 jui 2015
Jeudi 4 juin, des Camerounais, des Ivoiriens et des militants de la Confédération Paysanne vont perturber l'AGe du groupe Bolloré à Puteaux.
---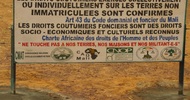 L'Informateur | 03 jui 2015
Face à l'attitude silencieuse des plus hautes autorités, les victimes des accaparements de terres au Mali ont décidé de faire un sit-in, suivi d'une marche, entre les 2 et 4 juin 2015.
---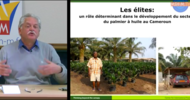 La MSH-M | 02 jui 2015
Présentation de Patrice Levang (IRD, UMR GRED)
---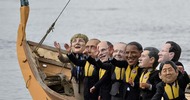 AFP | 02 jui 2015
Des ONG demandent à la France de se retirer de l'initiative de la Nouvelle alliance pour la sécurité alimentaire, lancée par le G8, qui selon elles "met en péril les droits fonciers des paysans".
---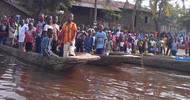 RIAO-RDC | GRAIN | 02 jui 2015
Plusieurs grandes institutions financières de développement financent actuellement une société agroalimentaire canadienne accusée d'accaparement des terres et de violations des droits humains
---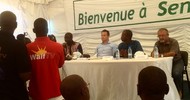 Xibaaru | 01 jui 2015
Le moment choisi pour démarrer une campagne de culture de riz ainsi que les licenciements tous azimuts opérés dernièrement par Senhuile soulèvent de sérieuses questions au Sénégal
---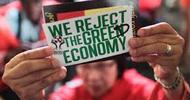 Passerelle Eco | 01 jui 2015
Avec de tels projets, l'accaparement de terres par des investisseurs internationaux pour mener des opérations de compensation carbone, phénomène déjà observé, pourrait s'aggraver.
---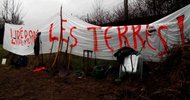 Mille Bâbords | 01 jui 2015
À l'heure même où ce clinquant numéro de CQFD sort des presses, les sinistres actionnaires du groupe Bolloré sortent de leur assemblée générale annuelle et des milliers de paysans sortent d'une série d'occupations de plantations en Afrique de l'Ouest.
---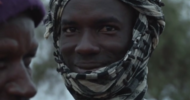 EMNT | 01 jui 2015
Et Maintenant Nos Terres suit la trajectoire de trois héros de la résistance paysanne contre les accaparements de terre en Afrique.
---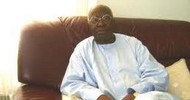 Mali Actu | 30 mai 2015
Fléau à grande échelle, le phénomène d'accaparement des terres continue de mobiliser la société civile malienne.
---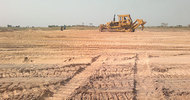 Financial Afrik | 29 mai 2015
La commission nationale de réforme foncière (CNRF) s'est engagée à mettre en œuvre des canaux de sécurité des terres octroyées aux investisseurs.
---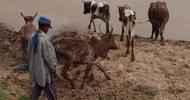 Madagascar Tribune | 29 mai 2015
La société civile relance le processus d'élaboration d'une Charte tripartite pour le respect des droits humain dans le cadre des investissements privés - miniers et agricoles - à Madagascar.
---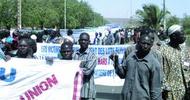 Le Républicain | 29 mai 2015
L'UACDDD et la CMAT envisagent d'organiser un sit-in dénommé « village des sans terre » du 2 au 4 juin 2015 à la bourse du travail.
---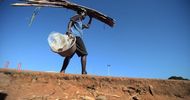 Agence Ecofin | 29 mai 2015
L'Al-Badel International Development Company, du Koweït, investira 1,5 milliard de dollars dans un projet de culture de canne à sucre dans la province mozambicaine de Gaza.
---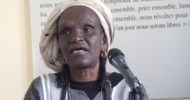 CDTM | 27 mai 2015
Café Actualité du Centre de Documentation Tiers Monde Montpellier du 10 mars 2015 avec Mariam Sow, présidente des ONG Enda Tiers Mondes et Enda ProNat (Dakar, Sénégal) et Patrick d'Aquino, géographe du CIRAD (Département Environnements et Sociétés)
---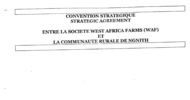 | 01 avr 2011
Convention stratégique (Strategic agreement) entre la société West Africa Farms (WAF) et la Communauté rurale de Ngnith au Sénégal
---
Organizaciones de la sociedad

civil

de Mozambique

están recogiendo firmas

hasta

el 3 de junio del 2015

para adherir a

una carta abierta

para invalidar

las

audiencias públicas sobre el

plan maestro cero del

Proyecto

ProSavana

.

Para más información y

para incorporar su

firma,

póngase en contacto con

Clemente

Ntauazi

<

[email protected]

>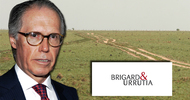 El Espectador | 28 may 2015
EL 24 DE JULIO DE 2013, EL ABOGADO Carlos Urrutia renunció como embajador de Colombia en Washington porque su prestigioso bufete de abogados fue denunciado por servir como estratega para que Riopaila Castilla se apropiara ilegalmente de 32.000 hectáreas de tierras baldías en la altillanura.
---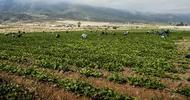 La Jornada | 15 may 2015
El gobierno de México está delineando una reforma agraria para fortalecer los derechos de empresas privadas que hacen negocios con propietarios rurales, con miras a atraer inversión e impulsar la economía, según dos personas familiarizadas con el plan.
---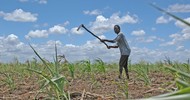 | 28 May 2015
Será que a bolha da grilagem tinha estourado? Será que o inicio conturbado do projeto ProSavana seria um sinal de que as terras africanas haviam perdido o seu esplendor?
---