Food crisis and the global land grab
farmlandgrab.org weekly | 14 Nov 2012
---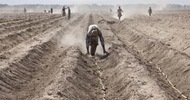 The Ecologist | 14 Nov 2012
Oxfam's Phil Bloomer reports on the shocking scandal of (mostly) secretive land-grabbing, usually from those least able to defend their rights.
---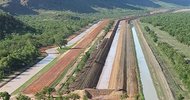 The Australian | 14 Nov 2012
Chinese property development conglomerate Shanghai Zhongfu has won the sole right to develop 15,200ha of high-value irrigated agricultural land in northern Australia..
---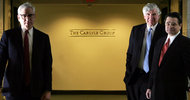 Wall Street Journal | 13 Nov 2012
Carlyle is part of a small group of investors that will inject $210 million into Export Trading Group, a Tanzania-based agricultural company that controls at least 60,000 hectares of farmland in Africa.
---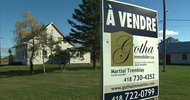 Radio Canada | 13 Nov 2012
La Coop fédérée est toutefois préoccupée par le phénomène et réclame la mise sur pied d'un registre sur les transactions dans le milieu agricole,
---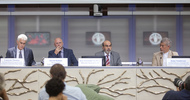 FAO | 13 Nov 2012
New FAO report focuses on investments in developing countries, urging caution on large-scale land acquisitions
---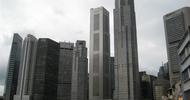 AFR | 12 Nov 2012
Duxton Asset Management has bought more than 800 hectares of Australian fruit orchards for a discount of more than 50 per cent from receivers of failed managed investment scheme Rewards Group and listed land owner Ark Fund.
---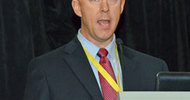 AgWire | 12 Nov 2012
With the ups and downs of the stock market in the past few years and the boom in the rural economy, institutional investors are looking at farmland as a tangible, stable asset to have in their portfolio.
---
Land Commodities | 12 Nov 2012
Could a recent farm workers dispute in, De Doorns, a wine region in the Western Cape in South Africa, become the agriculture equivalent of the Lonmin's platinum mine dispute?
---
Land Commodities | 10 Nov 2012
New research indicates that foreign ownership of farmland and other rural real estate in New Zealand may be closer to 10%, significantly higher than a recent conflicting estimate of 1.5%.
---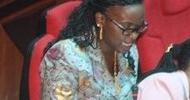 Guardian | 09 Nov 2012
A heated debate ensued yesterday in Tanzania's Parliament after Kawe lawmaker Halima Mdee moved a private motion calling on the House to adopt a resolution pressing the government to suspend the allocation of huge chunks of land for investment to foreigners.
---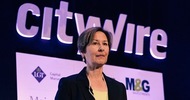 CityWire | 09 Nov 2012
Chinese land grabs in Africa are a media myth, according to regional expert Professor Deborah Brautigam.
---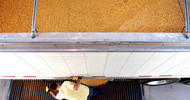 Bloomberg | 08 Nov 2012
"Every day I field calls from potential investors, from pension funds, from family businesses that want to buy" from inside and outside Canada, said Doug Emsley, president of Assiniboia Capital Corp.
---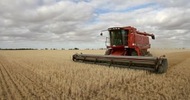 ABC News | 08 Nov 2012
An Australian farmer has voiced concerns about a Chinese company's $29 million purchase of 23,000 ha of prime, grain-growing land in Western Australia's south.
---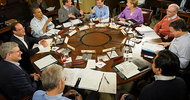 Pambazuka | 08 Nov 2012
There is a new, but deceptive, foreign drive to end hunger in Africa through large-scale agribusiness.
---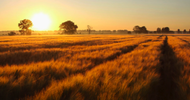 Institutional Investor | 08 Nov 2012
A new report by PRI offers some really useful information for investors interested in accessing farmland opportunities, with five case studies of funds making farmland investments.
---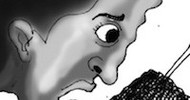 Business Day | 08 Nov 2012
By virtue of Dominion Farms' responsibility to train young students in farming techniques in Kenya and then absorb them into the enterprise or equip them for owning their own enterprises, this is not your typical land-grabbing project, writes Tukeni Obasi
---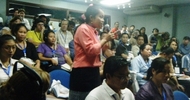 Inquirer | 08 Nov 2012
The Asia-Europe People's Forum has urged the 51 state leaders of the Asia-Europe Meeting Summit to protect the tenure rights of small-scale food producers and to ensure a more equitable governance of natural resources.
---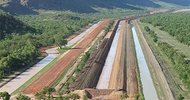 Xinhua | 14 nov 2012
Shanghai Zhongfu s'est vue attribuer un contrat qui va lui permettre, dans le cadre d'un bail de 50 ans, d'exploiter 15 200 hectares de riches terres agricoles, irriguées par la rivière Ord.
---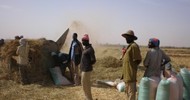 L'essor | 14 nov 2012
L'organisation sous-régionale y a lancé un projet d'aménagement dont l'objectif est d'en faire le grenier à riz de l'Afrique de l'Ouest
---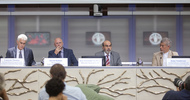 FAO | 13 nov 2012
Un nouveau rapport de la FAO fait le point sur les investissements dans les pays en développement et recommande la prudence dans les grosses acquisitions foncières.
---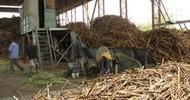 L'Essor | 12 nov 2012
C'est le 3 avril 2007 que la China light industrial corporation foreign economic and technical coopération (CLETC), une société chinoise dont le siège est à Beijing, et le Mali ont signé la convention d'établissement de la N-SUKALA. La superficie totale à exploiter est de 20.000 hectares.
---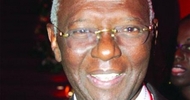 APS | 12 nov 2012
Le Sénégalais Babacar Ndiaye, ancien président de la Banque africaine de développement (BAD), présidera la ''Journée de l'investissement'' de l'édition 2012 de l'AgriBusiness Forum, qui aura lieu le 28 novembre à Dakar.
---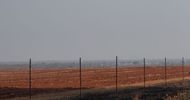 IPS | 07 nov 2012
Le développement agricole accru en Zambie compromettra en réalité la sécurité alimentaire du pays, puisque des fermiers continuent d'être chassés de leurs terres coutumières pour ouvrir la voie à l'agro-industrie locale et étrangère à grande échelle.
---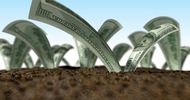 PR Newswire | 06 nov 2012
La série de conférences Global AgInvesting, leader dans son secteur, arrive à Londres pour parler d'investissements responsables dans l'agriculture mondiale
---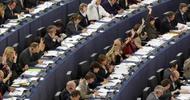 Parlement Européen | 26 oct 2012
Le Parlement demande à la Commission de suspendre les préférences du système «tout sauf les armes» pour les produits agricoles d'origine cambodgienne dans les cas où les violations des droits de l'homme sont avérées, notamment celles liées aux concessions foncières
---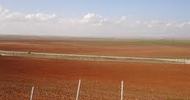 Terra | 13 nov 2012
Los especialistas precisaron que "el antiguo latifundio ha dado paso a grandes empresas capitalistas insertas en los circuitos del comercio internacional"
---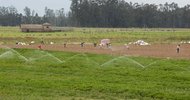 El Espectador | 12 nov 2012
Alertan de posible riesgo en seguridad alimentaria. Según la FAO, los gobiernos deben asegurar que los procesos de concentración y extranjerización de tierras no tengan efectos negativos sobre la producción y el empleo agrícola.
---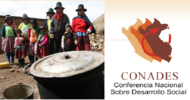 La Mula | 11 nov 2012
Los representantes de los pequeños productores agrarios del país, asistentes a la XVII de CONADES remarcaron que la actual crisis alimentaria, no es una crisis de alimentos, sino de acaparamiento por parte de las trasnacionales.
---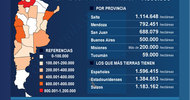 I Profesional | 10 nov 2012
Capitales foráneos manejan una superficie superior a Uruguay. Sin embargo, el informe del Ministerio de Justicia da cuenta de menos de la mitad. Hay provincias como Santa Cruz, Chaco o La Rioja que no aportaron datos.
---
farmlandgrab.org
weekly provides a list of the latest postings to farmlandgrab.org by email each week
farmlandgrab.org
is an open-publishing website, initiated by GRAIN, tracking today's global land grab for food production and people's movements against it
to unsubscribe from the list, click
this link
to visit or post materials to the website, click
this link