Food crisis and the global land grab
farmlandgrab.org weekly | 27 May 2015
---
Human Rights Watch is
seeking applicants
for the position of Researcher on Women and Land. This position will be responsible for developing and implementing a research and advocacy agenda focusing on the impacts of large-scale international land acquisitions on women's human rights in Africa and Asia.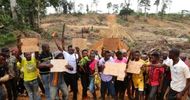 The Ecologist | 27 May 2015
While Wilmar spins green rhetoric, its bulldozers are still destroying vast swathes of forest and farmland.
---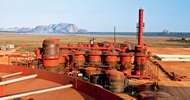 Bloomberg | 26 May 2015
A $750 million project to produce ethanol and sugar in Angola will start next month after a year of delays as costs rose 50 percent on a plantation larger than Montreal.
---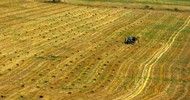 Xinhua | 26 May 2015
The Ukrainian Agriculture Business Association on Tuesday urged the government to lift its ban on farmland sales so as to spur the development of the agro-food sector.
---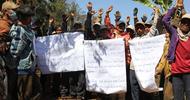 ReAct | 26 May 2015
On 27 May, Socfin shareholders meet in Luxembourg while local communities deprived of their lands from Cambodia to Côte d'Ivoire mobilise for their rights.
---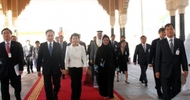 The National | 25 May 2015
A South Korean food security office will open in Abu Dhabi next month to help the UAE in its agricultural and fishery sectors, says the country's ambassador to the UAE.
---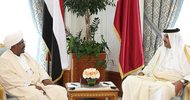 Sudan Vision | 25 May 2015
Al Bashir affirmed Sudan's warm welcome to Qatari investors to invest in the projects of Arab food security as Sudan has currently availed more than two million acres appropriate for cultivation and free from prohibitions.
---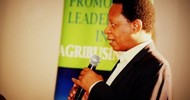 24 Tanzania | 25 May 2015
The Agribusiness Leadership Meeting for Agricultural Transformation in Ihemi Cluster was held in Iringa last week.
---
ActNow! | 25 May 2015
PNG's Secretary for Justice, Lawrence Kalinoe, has made an astonishing defence of the unlawful SABL land grab and the government's failure to cancel the leases.
---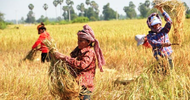 Xinhua | 25 May 2015
A 3,000 ha Chinese-invested agricultural park was inaugurated in Tbong Khmum, aiming at broadening agricultural cooperation between the eastern Chinese city of Zhangzhou and Cambodia.
---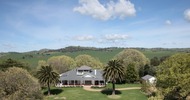 Financial Review | 25 May 2015
A hedge fund run by an arm of the world's largest agricultural company, Cargill, has enjoyed another strong profit from its Australian farming investment – the land and logistics company BFB Group.
---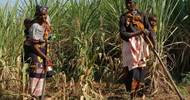 Reuters | 25 May 2015
Mozambique is mulling a plan to lease 240,000 hectares of prime farmland to investors to grow crops for export, threatening to displace more than 100,000 local residents, activists and academics said, citing a leaked document.
---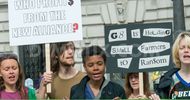 | 25 May 2015
Social movements and civil society organisations are invited to endorse this statement by Monday 1 June 2015.
---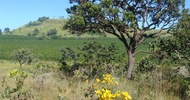 Agfunder News | 22 May 2015
For the first time, the New Mexico State Investment Council is investing in Brazilian agriculture through Brookfield Asset Management's Brazil Agriculture Fund II vehicle.
---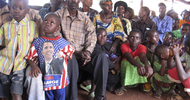 Guardian (Tanzania) | 22 May 2015
The government is in the process of revoking the contract entered by the Tanzania Investment Centre with an investment company, Agrisol, for lease of 10,000 hectares in Uvinza District, Kigoma Region
---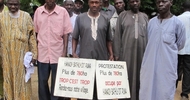 Xinhua | 22 May 2015
Mali's Minister of State Domains and Land Affairs Me Mohamed Ali Bathily has said his ministry will launch a merciless war against land grabbers and those who engage in land speculation
---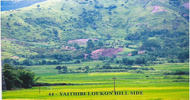 | 22 May 2015
PAN Asia Pacific (PANAP) urged the Indian and Manipur governments to respect the human rights of small farmers and indigenous peoples in Manipur, India.
---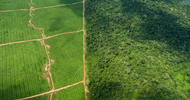 Mongabay | 21 May 2015
More than 9,400 hectares of Amazonian rainforest has been removed for two oil palm plantations in the Peruvian region of Ucayali linked to Czech entrepreneur Dennis Melka.
---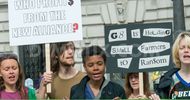 | 27 mai 2015
"Les chefs d'État de l'Union Africaine et du G7 se réunissent en Sommet en juin 2015. Nous appelons tous les gouvernements participant à la Nouvelle Alliance à suspendre tous les engagements et les aides liés à la Nouvelle Alliance."
---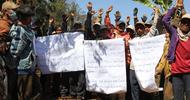 ReAct | 26 mai 2015
Le 27 mai, l'assemblée générale de la Socfin se tient au Luxembourg alors que des rassemblements des riverains privés de terres par les plantations de la Socfin revendiquent leurs droits.
---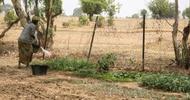 RFI | 26 mai 2015
Des militants et des organisations venus du monde entier ont profité du Forum pour se rendre à Diokoul, à 200 kilometres au nord de Dakar, où la lutte de paysans pour leurs terres est emblématique.
---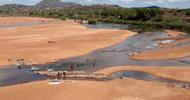 Agence Ecofin | 25 mai 2015
Selon les modalités d'un plan de développement de l'agriculture du Mozambique récemment dévoilé, 240 000 hectares de terres arables devraient être cédées à des investisseurs étrangers qui y pratiqueront des cultures destinées à l'exportation.
---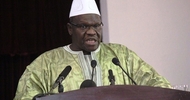 Malijet | 25 mai 2015
Le ministère malien des Domaines de l'Etat et des Affaires foncières, Me Mohamed Ali Bathily, vient d'engager une lutte sans merci contre la fraude et la spéculation foncières.
---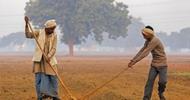 RFI | 24 mai 2015
Narendra Modi a récemment signé une ordonnance qui allège les procédures requises pour acquérir des terres agricoles dans le but de construire des infrastructures civiles ou industrielles. Le monde paysan indien y est farouchement opposé.
---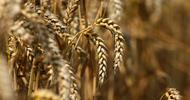 RFI | 23 mai 2015
Aujourd'hui, les débats se multiplient sur les questions de savoir quelle vision de l'agriculture il convient de privilégier, quel nouveau modèle agricole il faut adopter.
---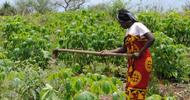 Mediapart | 22 mai 2015
L'entreprise suédoise EcoEnergy projette d'accaparer 20 000 hectares de terres pour produire du sucre dans le district de Bagamoyo en Tanzanie provoquant le déplacement des populations vivant sur et de ces terres.
---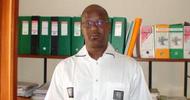 RFI | 22 mai 2015
Interview avec Cheikh Oumar Ba qui dirige l'IPAR (Initiative prospective agricole et rurale)
---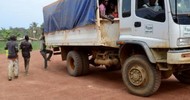 AFP | 20 mai 2015
Ce projet colossal dont le maître d'oeuvre est le géant singapourien Olam génère la controverse: ses défenseurs y voient une promesse de diversification d'une économie de rente pétrolière à bout de souffle; ses détracteurs critiquent son impact environnemental, social et culturel.
---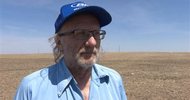 Radio Canada | 20 mai 2015
La Saskatchewan a lancé une consultation publique en ligne sur la loi qui régit la propriété des terres agricoles de la province pour déterminer entre autres si les régimes de pension et les fonds d'investissement devraient avoir le droit de détenir de tels titres de propriété.
---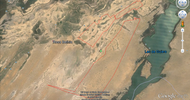 L'Observateur | 19 mai 2015
Après trois années de résistance et de grincement de dents, le projet Senhuile serait prêt à renoncer à 10 000 ha des 26 000 soustraits de la réserve du Ndiaël.
---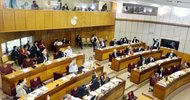 ABC | 22 may 2015
El Senado aprobó ayer la expropiación de más de 11.000 hectáreas del grupo Favero ubicadas en la zona de Ñacunday (Alto Paraná). La decisión sería parte del pacto entre Frente Guasu, PLRA y colorados disidentes.
---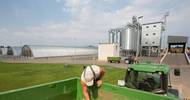 Clarín | 22 may 2015
China y Rusia (Presidentes Xi Jinping y Vladimir Putin) establecieron en Moscú el 9 de mayo (aniversario de la finalización de la Segunda Guerra Mundial) un Fondo Agrícola de Inversión con un capital de U$S 2.000 millones.
---
| 26 May 2015
共同プレスリリース カトリック・ナンプーラ大司教区正義平和委員会並びにADECRU 「プロサバンナ事業のマスタープランの公聴会」の即時停止と無効化の要求
---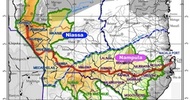 Verdade | 20 May 2015
O coro de lamúrias dos camponeses do norte de Moçambique, que travam batalhas para manter as suas terras perante a apetência dos investidores estrangeiras, prevalece.
---
4th Commercial Farm Africa

CMT | Lusaka, Zambia | 08 Oct 2015