Food crisis and the global land grab
farmlandgrab.org weekly | 20 May 2015
---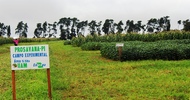 Macauhub | 20 May 2015
The master plan of Prosavana, a large agricultural project to be implemented in three northern provinces of Mozambique, is due to be approved by the government by the end of 2015, the project's coordinator said in Maputo.
---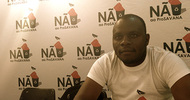 PLAAS | 20 May 2015
The resistance to ProSavana stems from the fact that it aims to integrate peasants in a production process which is exclusively controlled by large TNCs and multilateral financing institutions.
---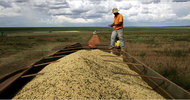 PLAAS | 20 May 2015
Neither "global land grab" nor "South-South cooperation" discourses do justice to the complexity we witness since Chinese investments in the Brazilian soybean agribusiness have begun taking shape in recent years.
---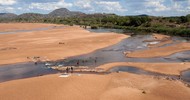 FoodTank | 19 May 2015
The Mozambique Council of Ministers is considering a massive project along the Lurio River in northern Mozambique without consulting the estimated 500,000 affected people in the project area.
---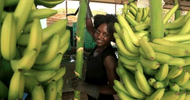 Reuters | 19 May 2015
A 100,000-acre sugar farm around 300 km east of Luanda is a partnership between state-oil company Sonangol, Brazil's Odebrecht and Damar, an Angolan company owned by Vice President Manuel Vicente and top state security officials.
---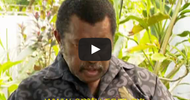 ActNow! | 19 May 2015
Any action by the PNG government to address the SABL land grab and illegal logging is very welcome - but landowners have been waiting two years, not six months as the Chief Secretary claims
---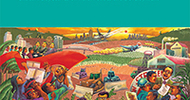 JPS | 19 May 2015
The special issue of the Journal of Peasant Studies demonstrates that political reactions 'from below' to global land grabbing have been vastly more varied and complex than is usually assumed.
---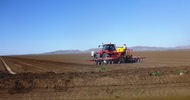 ABC | 18 May 2015
Of the 600 hectares of farmland that KAI has cleared and prepared, roughly 250 hectares will be dedicated to the chia, with sweet sorghum to be planted next.
---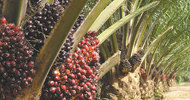 EA Business Week | 18 May 2015
In 2013 NDC of Tanzania inked a deal with Nava Bharat Pte Ltd of Singapore (NBS) to put up an oil palm farm and processing plant. The joint venture agreement was valued at $111 million.
---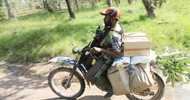 Jakarta Post | 18 May 2015
The government has tasked state-owned fertilizer maker Pupuk Indonesia to raise Rp 7 trillion ($534 million) to clear and develop 750,000 hectares of rice fields in Papua, a senior official said over the weekend.
---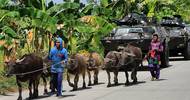 WSJ | 18 May 2015
A $250 million loan package is being prepared to support foreign investment in farms in Mindanao
---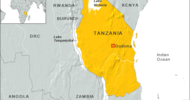 VOA | 17 May 2015
Investigations reveal that 1,300 people are at risk of losing their land to make way for a sugarcane plantation, which is a flagship project of the G7's initiative to increase agricultural investment in Africa.
---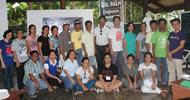 APC | 16 May 2015
NO PALM (Network Opposed to Oil Palm Plantations) established during National Oil Palm Conference held in Davao City on May 9-10 serve as a platform and stepping stone for a broad and strong mass movement against rapid expansion of oil palm plantations in the Philippines.
---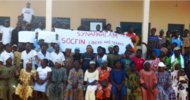 ReAct | 15 May 2015
Following the uprisings in Cameroon and in Cambodia, the residents of villages neighboring the Socfin plantation in Liberia are mobilizing to confront the company this Saturday 16th of May.
---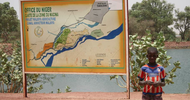 Reuters | 15 May 2015
Libya's Colonel Muammar Gaddafi backed a deal in 2008 to lease 100,000 hectares of Mali's best farmland. Terms of the agreement, and the contact itself, weren't released publicly. Many wondered what the deal contained.
---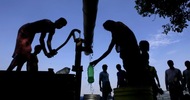 Guardian | 15 May 2015
A new report on water for food security and nutrition shows how land, food and water issues are inextricably linked. This must be reflected in policymaking.
---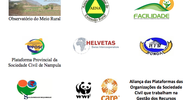 | 14 May 2015
CSOs demand that consultations on the Master Plan of ProSAVANA be re-started with a new programme that eliminates the errors of the previous consultation.
---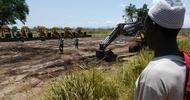 ENA | 14 May 2015
The Ethiopian Agriculture Investment Land Administration Agency disclosed that it has provided over 2.3 million hectares of land for investors this Ethiopia fiscal year.
---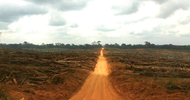 The Ecologist | 14 May 2015
The palm oil industry's repeated failure to keep its promises illustrates why global initiatives to achieve 'sustainable palm oil' must place communities centre-stage, writes FPP
---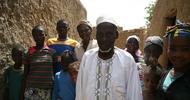 Foreign Affairs | 14 May 2015
Malian farmer Balima Coulibaly and his fellow villagers could do nothing but watch as Libyan investors, under a deal known as Malibya, took the fertile land that they had farmed for generations.
---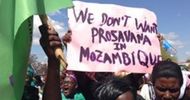 | 01 May 2015
English translation of the joint request by 6 Japanese NGOs to the Minister of Foreign Affairs, Japan, and the President of JICA
---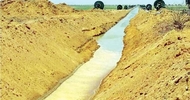 Le Sud Quotidien | 19 mai 2015
«Le protocole d'accord, c'est de la mascarade. C'était initié par le gouverneur de la région de Saint-Louis pour dire que les populations sont d'accord sur le projet alors que ce n'est pas le cas».
---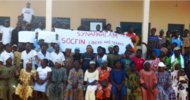 ReAct | 15 mai 2015
Après les soulèvements au Cameroun et au Cambodge, les villageois riverains de la plantation Socfin au Liberia marchent sur la direction ce samedi 16 mai.
---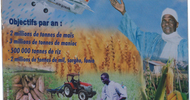 Leral.net | 13 mai 2015
Le Sénégal, pays foncièrement agricole, est confronté depuis quelques années à un véritable problème de terre, qui si l'on n'y prend garde, sapera l'unité nationale.
---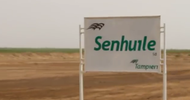 Jeune Afrique | 13 mai 2015
Si "la terre est notre pétrole", comme l'affirme le ministre sénégalais de l'Agriculture, encore faut-il savoir à qui elle revient et comment la repartir.
---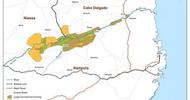 Rebelión | 14 may 2015
ADECRU y GRAIN denuncian y repudian públicamente el Proyecto de Desarrollo del Valle del Río Lúrio y expresan su preocupación e indignación al respecto.
---
IPS | 13 may 2015
Las hortalizas de esta tranquila comunidad agrícola en los fértiles humedales del centro de Kenia no solo alimentan a los agricultores sino que también se venden en los mercados de Nairobi, la capital del país, 150 kilómetros al sur.
---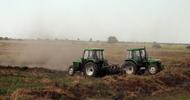 DW | 18 May 2015
Segundo as organizações, o projeto foi apresentado secretamente ao Governo moçambicano em janeiro de 2014 e já está no Conselho de Ministros aguardando aprovação.
---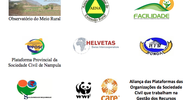 | 14 May 2015
As organizações da sociedade civil que subscrevem este Comunicado exigem a quem de direito que o programa de auscultação sobre o Plano Director versão Zero do ProSAVANA realizado seja revisto
---
Land grabbing: Perspectives from East and Southeast Asia

LDPI | Chiang Mai | 05 jui 2015