Food crisis and the global land grab
farmlandgrab.org weekly | 13 May 2015
---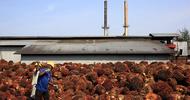 Reuters | 12 May 2015
China's largest grain trader COFCO is setting up a venture with sovereign wealth fund China Investment Corp (CIC) to control COFCO's investments in Dutch trader Nidera and Noble Group Ltd's agribusiness.
---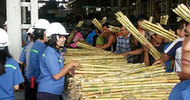 Bangkok Post | 11 May 2015
Mitr Phol Sugar Corp has pulled out of its three plantations in Cambodia's Oddar Meanchey province after years of allegations about illegal business practices and human-rights abuses, a media report said Monday.
---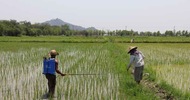 Mizzima | 11 May 2015
The water-rich region of Myanmar has become the target of land speculation, driven in part by local Myanmar-Chinese merchants and Chinese speculators and businesspeople.
---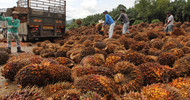 Reuters | 11 May 2015
A palm oil industry body orders one of the world's major producers to stop buying or developing new plantations in Indonesia, in a dispute seen as a test case on expansion by agribusiness firms versus local land rights.
---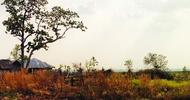 Anadolu Agency | 11 May 2015
More than 2,000 families have been affected and at least 3,000 hectares misappropriated for logging by three sugar plantations in the north Cambodian province of Oddar Meanchey, according to a report released Monday
---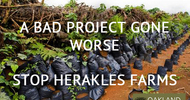 IPS | 11 May 2015
The land rush unleashed around the world to own and exploit Earth's natural bounty is not only fierce and unfair, but increasingly fatal, with lands, homes and forests bulldozed and cleared for foreign investors.
---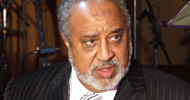 Addis Fortune | 11 May 2015
Midroc's subsidiary Elfora Agro-industry Plc plans to cultivate alfalfa on 300ha of land at Nettle and Shallo in the Oromia Region with an objective of producing 600 tonnes of forage a month.
---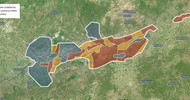 ADECRU | 11 May 2015
500,000 people in northern Mozambique will be severely affected if the country's Council of Ministers approves the Lúrio River Valley Development Project (DVRL).
---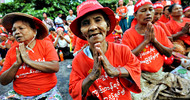 LinkedIn | 09 May 2015
Members of the European Parliament adopted last 29 April a motion calling for mandatory human rights due diligence for corporations. The Council and Commission are not legally obliged to follow through.
---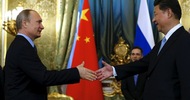 Moscow Times | 08 May 2015
"Russia and China's investment in agriculture will enable the development of large areas of [uncultivated] arable land on the borders between our countries," RDIF chief Kirill Dmitriev was quoted as saying.
---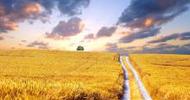 Oakland Institue | 08 May 2015
Some estimates now bring the total of Ukrainian farmland controlled by foreign companies to over 2.2 million ha.
---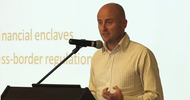 PLAAS | 07 May 2015
In this presentation Ward Anseeuw describes the increasing financialisation of food and agriculture, and the impact this has on land and food availability.
---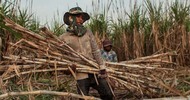 Thai Visa | 05 May 2015
Asia's largest sugar producer, Thailand's Mitr Phol Sugar Corporation, has withdrawn from its three plantations in Oddar Meanchey province in Cambodia following years of criticism over alleged illegalities and human rights abuses at the concessions.
---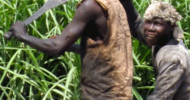 Illovo | 19 Mar 2015
Illovo Sugar Limited is pleased to announce the launch of its Group Guidelines on Land and Land Rights.
---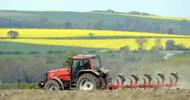 Le Figaro | 13 mai 2015
Le Conseil économique, social et environnemental plaide pour la défense des terres agricoles en France et s'associe aux préconisations formulées par le CES européen pour lutter contre l'accaparement des terres
---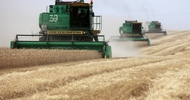 Mediapart | 12 mai 2015
La partie la plus lucrative des conditions imposées par le Fonds Monétaire International réside dans la suppression du moratoire sur la vente des terres agricoles.
---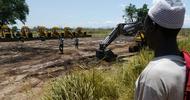 Le Temps | 12 mai 2015
La société civile du Sud s'alarme des «fausses solutions» comme l'agrobusiness ou l'«agriculture climato-intelligente»
---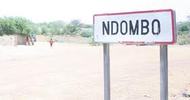 GLF | 09 mai 2015
"Un beau matin, elle a pris 300 ha. La Css est un Etat dans l'Etat."
---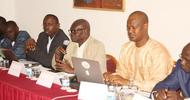 Sud Quotidien | 07 mai 2015
Cet atelier vise à réfléchir sur la manière de livrer l'information aux populations et à évaluer la responsabilité des uns et des autres sur les problèmes fonciers.
---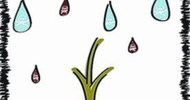 Palabre-ando | 12 may 2015
Denuncia de cómo las haciendas agrícolas israelís, ilegal e injustamente instaladas en asentamientos en Cisjordania, son un impedimento absoluto para que la población palestina de la zona pueda sacar sus vidas adelante.
---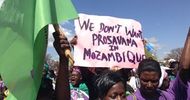 ADECRU | 12 May 2015
As auscultações surgem como resposta formal e cosmética dos três governos às irrefutáveis críticas e fundamentadas demandas das comunidades do Corredor de Nacala, organizações da sociedade civil e movimentos do campo, que dizem não ao ProSavana.
---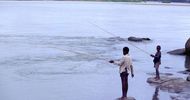 Lusa | 11 May 2015
ADECRU e GRAIN exigiram que o governo de Moçambique rejeite um projeto de desenvolvimento do vale do rio Lúrio (nordeste), devido aos "destruidores e fatais impactos na vida de mais de 500 mil pessoas e biodiversidade".
---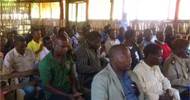 ADECRU | 11 May 2015
A ADECRU que acompanha com preocupação os contornos das reuniões de auscultação pública do Plano Director do ProSavana manifesta profunda indignação e condenação as ameaças, intimidação e perseguição aos camponeses e comunidades locais
---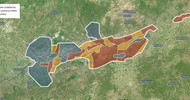 ADECRU | 11 May 2015
500 mil pessoas serão severamente atingidas, caso o Conselho de Ministros de Moçambique decida aprovar o chamado Projecto de Desenvolvimento do Vale do Rio Lúrio (DVRL).
---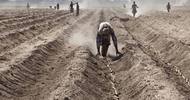 Corriere della Sera | 05 May 2015
Il land grabbing si presenta insomma come un'ultima versione del neocolonialismo, che priva della loro terra i pastori e i piccoli coltivatori locali, l'accaparramento dell'acqua e la perdita della biodiversità. La ricerca si è concentrata sull'Etiopia, l'Arabia Saudita e gli Emirati Arabi: la fotografia è accompagnata da ampi testi esplicativi
---
Et maintenant nos terres: Première projection

Benjamin Polle et Julien Le Net | Paris | 27 May 2015