Food crisis and the global land grab
farmlandgrab.org weekly | 22 Apr 2015
---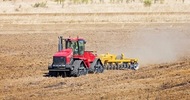 West Australian | 22 Apr 2015
A Chinese company developing farm land in the Ord River area has warned it will not proceed with the project under a raft of conditions set out by Australia's environmental watchdog.
---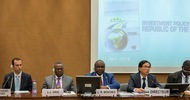 UNCTAD | 22 Apr 2015
​The country will undertake substantial reforms to its investment policy framework in order to attract and benefit more from FDI and promote agricultural development, according to an UNCTAD policy review.
---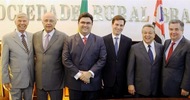 Agrimoney | 22 Apr 2015
The Sociedade Rural Brasileira (SRB), which represents large- and medium-scale farmers, has opened a legal battle to open up land purchases to foreign commercial investors.
---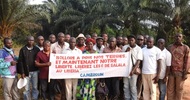 ReAct | 22 Apr 2015
Peasant farmers deprived of their lands launch a series of occupations on Socfin's plantations in Cameroon, Liberia, Cambodia and Côte d'Ivoire from now until the annual shareholder meetings of the Socfin group (27 May) and the Bolloré group (4 June).
---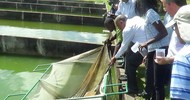 Undercurrent | 21 Apr 2015
Spinoff of US-based emerging market project developer CARANA Corp plans to eventually operate plant and fish farms on 6,000 acres.
---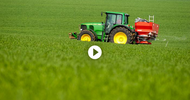 Deutsche Welle | 21 Apr 2015
With more savvy investors buying up farmland, land prices have doubled within five years and the result is mega-farms like KTG Agra, which owns 50,000 ha in eastern Germany, Lithuania and Romania.
---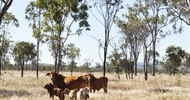 Financial Review | 20 Apr 2015
One of Canada's largest pension funds, the Public Sector Pension Investment Board, has made its first rural land purchase in Australia through central Queensland's Hewitt Cattle Company.
---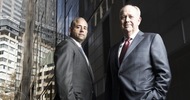 Financial Review | 20 Apr 2015
Giant US investment fund TIAA-CREF expects Australia's ageing farmers and a lack of sons and daughters willing to inherit their farms will lead to large numbers of properties hitting the market over the coming decade.
---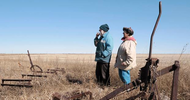 Globe & Mail | 19 Apr 2015
Saskatchewan's move to freeze purchases of farmland by pension plans and foreign investors has ignited a debate over what's best for the future of Canada's bread basket.
---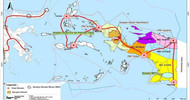 Awas Mifee | 17 Apr 2015
Despite the frequently-voiced opposition by many local indigenous Marind people. The new Indonesia government still looking to continue large-scale mechanised agriculture project, Merauke Integrated Food and Energy Estate.
---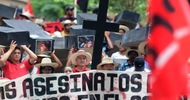 Telesur | 17 Apr 2015
It is difficult to overstate the degree to which the IMF and World Bank's neoliberal economic policies contribute to extreme vulnerability for farmers and peasants.
---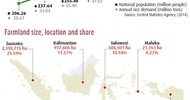 Jakarta Post | 16 Apr 2015
The Indonesian government is considering reviving the stalled "food estate" program of the prior administration by involving private and state-owned companies.
---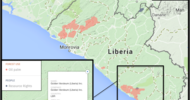 Mongabay | 16 Apr 2015
Those keen to see an end to years of environmental destruction and see genuine change in the behavior of major palm oil producers and suppliers feel there is still a lot to be mistrusting of.
---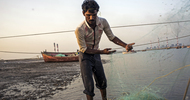 ICIJ | 16 Apr 2015
ICIJ and The Huffington Post estimate that 3.4 million people have been physically or economically displaced by World Bank-backed projects since 2004.
---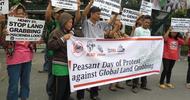 PAN AP | 16 Apr 2015
The Asian Peasant Coalition (APC), in cooperation with PAN Asia Pacific (PANAP) and other organizations, will hold a two-day conference on land reform from 18-19 April in Jakarta, Indonesia.
---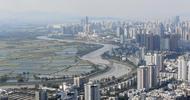 LA Times | 20 Mar 2015
Most of China's agribusinesses are locally owned, but foreign investors are seeding the market. In rural Anhui province, Cargill recently opened an operation named Site 82 that breeds, slaughters and processes 65 million chickens a year.
---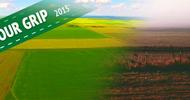 NFU | 10 Mar 2015
An updated report from Canada's National Farmers Union on the threat posed to family farms and food sovereignty by the corporate buy-up of farmland, rising farm debt and agribusiness financing of inputs.
---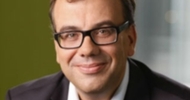 PGGM | 20 Dec 2013
PGGM manages an agriculture portfolio comprising around 300,000 hectares of purchased farmland in three major food-producing regions: Eastern Europe, Australia and South America.
---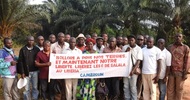 ReAct | 22 avr 2015
Les paysans privés de leurs terres lancent une série d'occupations sur les plantations Socfin au Cameroun, au Liberia, au Cambodge et en Côte d'Ivoire qui va durer jusqu'aux Assemblées Générales des groupes Socfin (27 mai) et Bolloré (4 juin).
---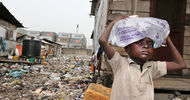 Le Monde | 21 avr 2015
Ces dix dernières années, la Banque mondiale a régulièrement failli à ses engagements, avec de graves conséquences pour certaines des populations les plus pauvres et les plus vulnérables de la planète.
---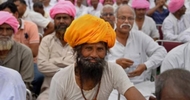 AFP | 19 avr 2015
Des dizaines de milliers d'agriculteurs indiens ont manifesté dimanche à New Delhi contre le projet du Premier ministre Narendra Modi de faciliter les réquisitions de terres pour l'industrie.
---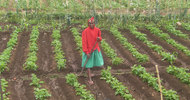 Midi Madagasikara | 18 avr 2015
Les paysans malgaches en ont ras-le-bol face à l'ampleur grandissante des problèmes fonciers dus à l'expansion des exploitations minières et de l'agrobusiness.
---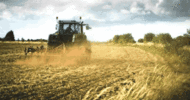 L'Avenir | 18 avr 2015
Le Réseau luttes paysannes réclame la mise en place en Wallonie d'un Observatoire foncier.
---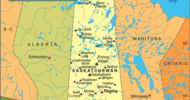 La terre de chez nous | 17 avr 2015
Tandis qu'au Québec le gouvernement Couillard continue sa réflexion, la Saskatchewan prend les grands moyens pour freiner le phénomène galopant de l'accaparement des terres.
---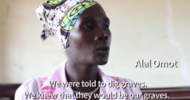 Le Courrier International | 16 avr 2015
Depuis 2004 la Banque mondiale a financièrement soutenu des projets qui ont eu pour effet de forcer 3,4 millions de personnes à quitter leurs terres ou leur logement.
---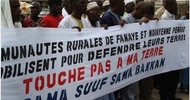 Sud Quotidien | 16 avr 2015
Le réseau s'est fixé pour mission d'informer et de sensibiliser sur les questions de gouvernance des régimes fonciers au Sénégal.
---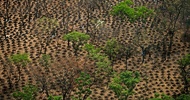 Abidjan.net | 15 avr 2015
Les terres arables existent en Côte d'Ivoire, mais sont-elles toujours disponibles pour les industriels ?
---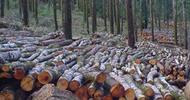 Infocampo | 20 abr 2015
Es la superficie autorizada por la ley nacional de tierras. Sin embargo, la Provincia no adhirió a la normativa. Inmobiliarias advierten que la falta de adecuación impide concretar operaciones.
---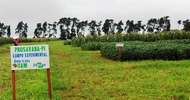 | 21 Apr 2015
A nossa actividade foi iniciada para responder às vozes de preocupações e críticas dos camponeses locais apresentadas no primeiro pronunciamento sobre o ProSAVANA assinado pela maior união de camponeses de Moçambique, UNAC.
---
| 19 Apr 2015
プ ロサバンナ事業でのマスタープラン初稿の開示と対話プロセスに関する抗議と要請
---
| 19 Apr 2015
プ ロサバンナ事業でのマスタープラン初稿の開示と対話プロセスに関する抗議と要請
---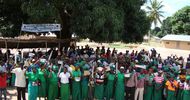 UNAC | 15 Apr 2015
A Província de Cabo Delgado regista um grande fluxo dos investimentos estrangeiros, que geralmente atropelam a legislação nacional
---
#NoLandNoLife regional confab on land reform

APC, PAN AP etc. | Jakarta, Indonesia | 18 Apr 2015