Food crisis and the global land grab
farmlandgrab.org weekly | 15 Apr 2015
---
Stop the judicial harrassment of land rights defenders in Sierra Leone!
Take action
to support members of the Malen Land Owners and Users Association defending their lands against SOCFIN.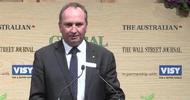 The Australian | 15 Apr 2015
Australia's National Farmers' Federation has criticised the Abbott government's reduced threshold for foreign farm purchases.
---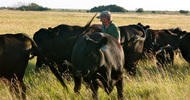 Reuters | 14 Apr 2015
The Canada Pension Plan Investment Board says it is concerned about the Saskatchewan government's decision to temporarily ban certain institutional investors from buying farmland in the province.
---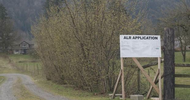 Globe & Mail | 14 Apr 2015
Lana Popham, agriculture critic for the NDP, said she is working on a private member's bill to that will limit the amount of farmland foreigners can own in the Province of Britsh Columbia.
---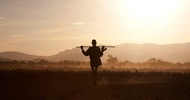 Guardian | 14 Apr 2015
New report gives damning indictment of the government's mandatory resettlement policy carried out in a political climate of torture, oppression and silencing.
---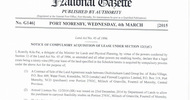 PNGexposed | 13 Apr 2015
Companies with SABL leases are nervous that their unlawfully acquired rights could be extinguished and are looking for ways to protect their positions. Once again, it could be the Department of Lands that comes to their assistance.
---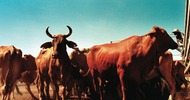 Reuters | 10 Apr 2015
The announcement of the sale - which is expected to attract significant foreign interest - comes a month after the government said it would clamp down on foreign ownership of agricultural land.
---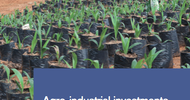 IIED | 10 Apr 2015
A new study examines large-scale land acquisitions by the agro-industrial sector in Cameroon since 2005.
---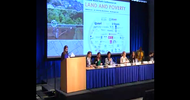 Donor Platform | 10 Apr 2015
The Global Donor Working Group on Land provided an overview of ongoing work to develop operational guidance for the private sector to implement the Voluntary Guidelines for the Responsible Governance of Tenure of Land.
---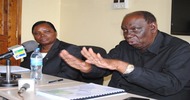 The Citizen | 09 Apr 2015
The Tanzanian government sacked senior officials of the Rufiji Basin Development Authority (Rubada) over the disappearance of more than Sh2.3 billion funds, some of which were for the acquistion of lands.
---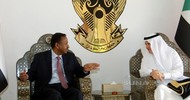 Sudan Tribune | 09 Apr 2015
Sudan is hosting the agriculture ministers from Egypt and Saudi Arabia for discussions on a proposal made by president Omer Hassan al-Bashir to use his country's vast fertile lands to achieve Arab food security.
---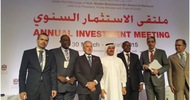 Spy Ghana | 09 Apr 2015
The meeting brought together Economic and Trade Ministers from the UAE, Ghana, Morocco, Portugal, Spain and Macedonia to discuss how direct investment could be channeled into agribusiness to achieve food security and prosperity.
---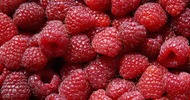 Jordan Vista | 09 Apr 2015
The European Bank for Reconstruction and Development (EBRD) is providing a €4 million loan to Spanish-owned Sanlucar Flor'alia, the first large-scale raspberry plantation ever established in Tunisia.
---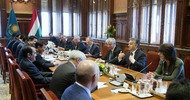 Kazakhstan 2050 | 02 Apr 2015
During a visit by the Prime Minister of Hungary, KazAgro and the Export-Import Bank of Hungary agreed to establish a 50:50, $40 million Development Fund to invest in Kazakhstan agriculture.
---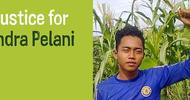 Jakarta Post | 28 Mar 2015
The recent torture and murder of Indra Pelan is the result of widely entrenched industrial plantation system whereby whole swaths of rural land have been taken from locals without their consent.
---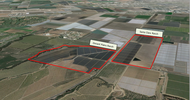 Farmland Intelligencer | 22 Aug 2014
Teays River Investments, LLC, a big farmland and agribusiness investment company opted to sell two irrigated strawberry and vegetable cropland holdings, purchased just a few years ago, at a $650,000 loss.
---
PRNewswire | 11 Feb 2014
The Fleurette Group, controlled by Israeli businessman Dan Gertler, announces a further financial commitment of $1.5 million for 2014 its 1,482-acre Kitoko Food Farm in the DR Congo.
---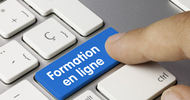 AGTER | 14 avr 2015
Les associations AGTER, Modus Operandi et The Network University ouvrent leur nouveau cours en ligne "Accaparements de terres: de l'analyse à l'action" du 18 mai au 12 juin 2015.
---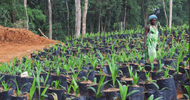 IIED | 13 avr 2015
Cette étude examine de plus près les acquisitions foncières à grande échelle par le secteur agroindustriel au Cameroun depuis 2005 pour établir un état des lieux réaliste.
---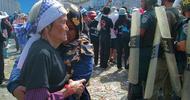 AFP | 12 avr 2015
Dix militantes du droit à la terre emprisonnées au Cambodge dans une affaire devenue le symbole de la répression menée par le régime du Premier ministre Hun Sen ont été grâciées, a annoncé dimanche une ONG.
---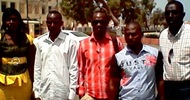 Ndar Buzz | 10 avr 2015
Les agents licenciés de Senhuile démontent en bloc les affirmations du boss du projet qui face à la presse avait motivé le licenciement économique de quelques agents suite aux mauvais résultats de son entreprise.
---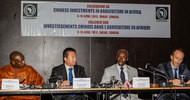 Le Soleil | 10 avr 2015
Selon Mme Nama Ouattara du Mali, les pays africains sont tellement enclins à attirer des investissements étrangers qu'ils oublient souvent de prendre en compte les intérêts des populations locales qu'on déplace ou qu'on prive de leurs terres.
---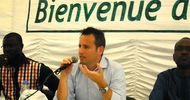 Xibaaru | 09 avr 2015
Senhuile réclame le remboursement intégral de toutes les sommes versées aux autorités de la commune de Fanaye, au Sénégal dont les populations ont refusé que 20 000 hectares de leurs terres lui soient octroyés.
---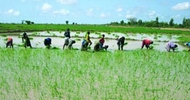 Maliweb | 09 avr 2015
Les paysans de Sanamandougou sont résolus à cultiver leurs terres lors de la prochaine saison pluvieuse
---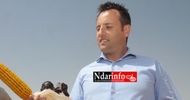 Ndar Info | 07 avr 2015
Le directeur de Sen Huile a exprimé mardi sa volonté de réorganiser cette société à vocation agricole à grande échelle, implantée dans la zone de Ngnith, en faisant part de son engagement ferme à inscrire sa gestion dans la transparence et l'équité.
---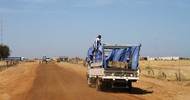 Q Code Magazine | 25 mar 2015
Senhuile SA, le très contesté consortium agroalimentaire italo-sénégalais, propriété du groupe financier Tampieri, de Faenza, fait à nouveau parler de lui. Et ce c'est pas pour une bonne nouvelle.
---
Accaparements de terres: de l'analyse à l'action

AGTER, Modus Operandi et The Network University | | 18 May 2015