Food crisis and the global land grab
farmlandgrab.org weekly | 08 Apr 2015
---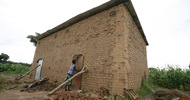 IPS | 08 Apr 2015
Land grabs in Africa are helping to perpetuate economic inequalities similar to the colonial era economic imbalances.
---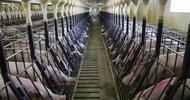 Choices | 07 Apr 2015
As China becomes a large importer, its food security strategy calls for gaining control over imports from their source.
---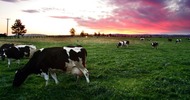 Financial Review | 07 Apr 2015
New Zealand dairy giant will launch a fund that will pool capital from investors such as sovereign wealth funds and pension funds to invest in land and fixtures of dairy farms through a farm-owning entity.
---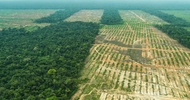 Guardian | 07 Apr 2015
The CEO of Cayman Islands-based United Cacao is looking to expand his agricultural plantations by acquiring 450 units of private property in the Amazon and 97,000 hs from the Peruvian government.
---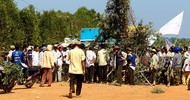 Establishment Post | 07 Apr 2015
A growing number of reports link Cambodia's land titling campaign with land grabbing and deforestation, particularly in indigenous communities.
---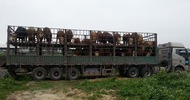 PRNewswire | 07 Apr 2015
Leading Chinese "farm to table" agribusiness, with livestock and plantation operations in China, retains New York investment firm
---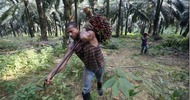 Business World | 05 Apr 2015
Mindanao authorities are looking at developing about a million hectares for oil palm farming and nine companies from Malaysia and Indonesia have signaled their intention to invest.
---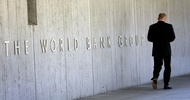 Guardian | 02 Apr 2015
NGOs launch collective call for revamp of World Bank's private sector arm amid accusations it has 'lost control of the way money is spent' and is funding land grabs in Honduras and Cambodia.
---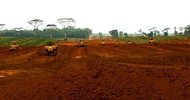 FPP | 02 Apr 2015
Golden Veroleum and Golden Agri-Resource's palm oil operations in Liberia are compounding poverty and food insecurity by taking land without community consent and making hollow promises of development benefits, says new report.
---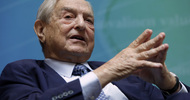 EurActiv | 31 Mar 2015
George Soros is ready to invest $1 billion in agriculture and infrastructure projects in Ukraine if Western countries help private investment there.
---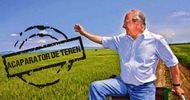 Eco Ruralis | 31 Mar 2015
The Romanian NGO Eco Ruralis has published several fact sheets on foreign companies grabbing farmland in Romania, including Padova Agricultura, Riso Scotti, Generali, and Bardeau.
---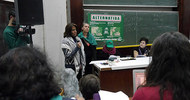 Via Campesina | 28 Mar 2015
Social movements, grassroots organizations and civil society organizations engaged in the defence of the rights to land and water met at the World Social Forum in Tunis in March 2015 to continue their dialogue with movements and organizations from all over the world in order to broaden this convergence
---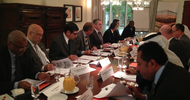 Agroberichten Buitenland | 05 Mar 2015
In January 2015, the Dutch embassy in Riyadh hosted a meeting with GCC investors and officials to discuss how to work together on land-based ag investments in Africa in order to achieve GCC food security.
---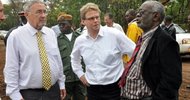 The Herald | 12 Feb 2015
Amatheon Agri, a Berlin based agribusiness and farming company, is set to embark on a countrywide expansion of grain production in Zimbabawe after a successful pilot maize farming project
---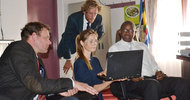 Red Pepper | 05 Jan 2015
Amatheon's Ugandan plans comprise rainfed growing of crops such as maize, soya beans, sunflower, rice and sorghum, and it is actively looking into livestock production.
---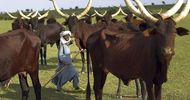 Agence Ecofin | 06 avr 2015
Le gouvernement nigérien vient d'annoncer la création d'un comité qui se penchera sur la question de l'accaparement des terres arables.
---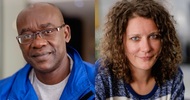 CCFD Terre Solidaire | 03 avr 2015
Maureen Jorand et Francis Ngang évoquent la nécessité de soutenir l'agriculture paysanne pour lutter contre le réchauffement climatique. Mais la pression de l'agro-business sur les négociations internationales sur le climat met à mal cette nécessité.
---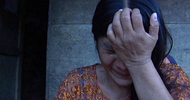 Les Echos | 03 avr 2015
Au Cambodge, au Honduras, en Inde et au Guatemala, des ONG relatent des faits de répression, d'accaparements de terres et de violences ayant entraîné des morts suite aux prêts de la Société financière internationale.
---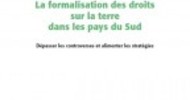 Comité technique foncier et développement | 02 avr 2015
Que signifie la formalisation des droits fonciers dans des contextes de pluralité des normes ?
---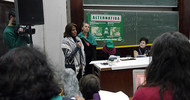 La Via Campesina | 28 mar 2015
Des mouvements sociaux et organisations de la société civile, engagés dans la défense des droits à la terre et à l'eau, sont réuni-e-s lors du Forum Social Mondial à Tunis en mars 2015 afin d'élargir leur convergence.
---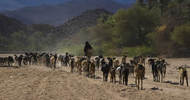 CamerPost | 26 fev 2015
Les associations d'éleveurs du Niger regroupées au sein du Réseau des Chambres d'Agriculture du Niger ont lancé une campagne « Sauvons les terres pastorales »
---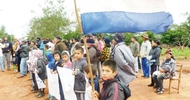 El País Online | 02 abr 2015
Pretenden "desviar la atención sobre las dramáticas e insostenibles condiciones en las que sobreviven miles de paraguayos en las zonas rurales y que son violentamente expulsados a favor de agro empresariales extranjeros"
---