Food crisis and the global land grab
farmlandgrab.org weekly | 01 Apr 2015
---
Stop the judicial harrassment of land rights defenders in Sierra Leone!
Take action
to support members of the Malen Land Owners and Users Association defending their lands against SOCFIN.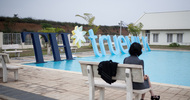 Vietnam+ | 01 Apr 2015
Vietnamese dairy firm TH True Milk will open a US$1 billion dairy in a Moscow suburb that will produces its own animal feed and breed its own cows
---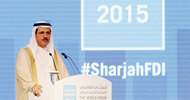 Gulf News | 31 Mar 2015
The UAE import 85 per cent of its food, and the government plans to develop farmland in other countries — due to the lack of arable lands in the UAE — to secure food supplies amid increasing demand.
---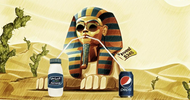 MENAFN | 30 Mar 2015
Almarai said to be among Saudi companies that plan to expand their business in Egypt, along with food oil firm Saffola and Jannat Agriculture Investment Company.
---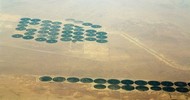 Egypt Daily News | 30 Mar 2015
Economist of CI Capital says farming sector requires "more corporatisation", as the majority of the country's arable areas of land, largely extending along the river Nile, are family-owned.
---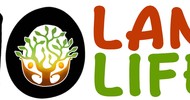 PAN AP | 29 Mar 2015
As the land and resource grabbers remain determined to take away what rightfully belongs to the people, we must be more resolute than ever in our struggle to defend land, resources and human rights. A join statement by landless peasant, farm workers, indigenous community and civil society organisation.
---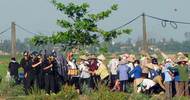 Reuters | 28 Mar 2015
For the 75% of world's population that has no access to formal systems of land registration or other means to safeguard their land rights, large-scale land acquisitions are a particular threat.
---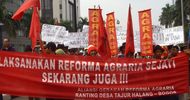 APC | 27 Mar 2015
The Asian Peasant Coalition denounces the World Bank on its "16th Conference on Land and Poverty" that brings together corporations, governments and some civil society groups
---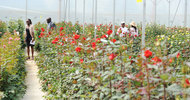 The Standard | 27 Mar 2015
Deposed Indian flower firm is planning a major comeback to Kenya next month, after entering a debt deal that would enable it retake its vast farms currently under control of its creditor CFC Stanbic Bank.
---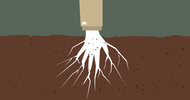 The Diplomat | 27 Mar 2015
A new report reveals the extent of land grabbing in Myanmar, especially along the border with China.
---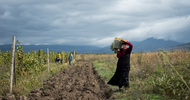 Global Voices | 27 Mar 2015
A new bill to make it harder for foreigners to buy farmland is part of the current ruling coalition's move away from the open-door investment policy of the last government.
---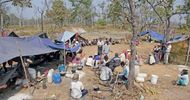 Phnom Penh Post | 27 Mar 2015
Land concessions and economic development have trampled efforts by Cambodia's indigenous communities to secure customary lands. In 2015, a report says, 267 Economic Land Concessions occupied 2,196,628 hectares, or more than 60 per cent of Cambodia's arable land.
---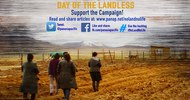 PAN AP | 27 Mar 2015
The PAN Asia Pacific (PANAP) together with farmers, farmworkers, fisherfolk, indigenous peoples, rural women and youth across Asia Pacific declare 29 March as the "Day of the Landless" aims to highlight land and resource grabbing as human rights issue.
---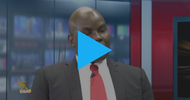 ESAT | 26 Mar 2015
ESAT's WWH Show interviews Obang Metho on land grabs by Karuturi and other companies in Ethiopia.
---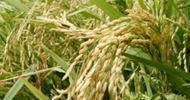 Brussels Times | 26 Mar 2015
Belgian NGOs organised a protest on the occasion of the World Bank's annual conference on land and poverty which is taking place in Washington, DC this week.
---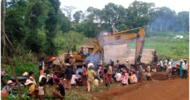 VOA | 26 Mar 2015
Seoung Sarat says he lost his right leg in 2009 because of a conflict with a company that was granted his land by the government to use for large-scale farming.
---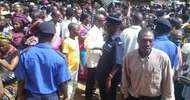 FIDH | 26 Mar 2015
Observatory for the Protection of Human Rights Defenders calls upon the authorities of Sierra Leone to put an end to all acts of harassment against several members of the Malen Land Owners and Users Association.
---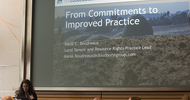 EBG | 25 Mar 2015
EBG Capital surveyed 8 investment funds about their "responsible investment" practices in farmland deals.
---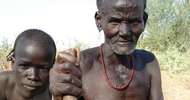 Africa Intelligence Media | 11 Mar 2015
Ethiopian Sugar Corp. is tapping loans from Development Bank of China to build six sugar-processing factories and plant 150,000 hectares of sugar cane in the region bordering Kenya. This may exacerbate conflict in the ethnically diverse region.
---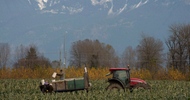 CTV News | 11 Mar 2015
Canada's National Farmers Union (NFU) has released an update to its 2010 report, "Losing Our Grip", about growing corporate control of farmland and the acceleration of debt among farmers.
---
Voice of Gambella | 15 Oct 2011
The Ministry of Agriculture has signed a 23.7 million Br land lease contract with Toren Agri Plc, a Turkish company, for large scale production of cotton at its head quarters at Asmera road
---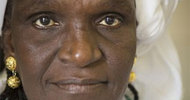 Le Point Afrique | 30 mar 2015
Y a t-il réellement des terres au Sénégal qui méritent un appel d'offres, que l'on demande à des investisseurs étrangers de venir ?
---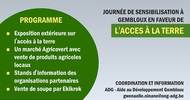 Belga | 30 mar 2015
Le réseau "Journée mondiale des luttes paysannes" lance une campagne de sensibilisation pour attirer l'attention sur l'accès aux terres agricoles, et sur l'avenir de l'alimentation en Belgique.
---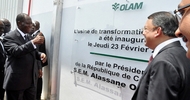 Malijet | 30 mar 2015
La loi ivoirienne sur le foncier rural sera-t-elle réformée pour plaire aux multinationales ?
---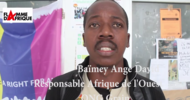 Flamme d'Afrique | 27 mar 2015
L'accaparement des terres inquiète énormément les populations africaines. Cette situation plonge les paysans et habitants des régions concernés dans le dénuement total.
---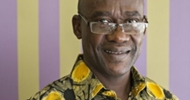 Librération | 27 mar 2015
Interview avec Francis Ngang, secrétaire général d'Inades-Formation, au Forum Social Mondial
---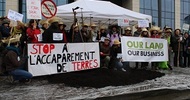 CADTM | 26 mar 2015
Le 25 mars 2015 s'est tenue une action pour dénoncer l'implication de la Banque mondiale dans le phénomène des accaparements de terre
---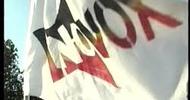 WADR | 26 mar 2015
Le droit coutumier et traditionnel sur la terre doit primer sur le titre foncier selon l'ONG No-Vox « la voix des sans voix » qui dénonce l'accaparement des terres.
---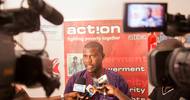 Flamme d'Afrique | 26 mar 2015
Une interview avec ZAKARIA SAMBAKHE, de ACTIONAID
---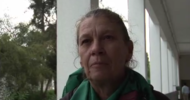 WSF TV | 25 mar 2015
Interview avec Chantal Jacovetti de La Via Campesina sur la lutte pour la terre et l'eau
---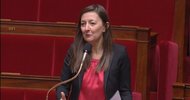 Mondafrique | 16 mar 2015
"Quand certains pays rachètent en masse des terres agricoles, ils les utilisent, à terme, de manière détournée en spéculant sur les changements climatiques," constate la députée française.
---
AFP | 13 mar 2015
Un tiers des acheteurs des propriétés viticoles du Bordelais, en France, sont des investisseurs chinois
---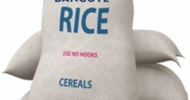 Agence Ecofin | 09 fev 2015
Aliko Dangote a acquis 150 000 hectares à travers cinq états du Nigeria (Edo, Jigawa, Kebbi, Kwara et le Niger State) afin de produire à terme 950 000 tonnes de riz par an
---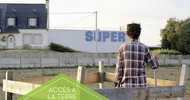 Altermondes | 13 nov 2014
Dans ce hors série, Altermondes dresse un état des lieux des atouts de l'agriculture familiale qui emploie encore aujourd'hui l'écrasante majorité des 1,3 milliard d'actifs agricoles
---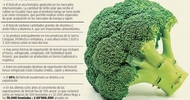 Acción Ecológica | 27 mar 2015
Dos empresas organizaron el cambio productivo en Cotopaxi: un holding y una corporación: Brownville Investment, con sede en Panamá y Corola N.V., con sede en las Antillas Holandesas
---
FSM 2015: Espace de convergence des luttes pour la terre et l'eau

LVC, FMPP, CMAT, GRAIN, etc | Tunis | 25 Mar 2015