Food crisis and the global land grab
farmlandgrab.org weekly | 25 Mar 2015
---
Reuters | 25 Mar 2015
The Coca-Cola Co has made a good start in axing land grabs from its supply chain, but it must work harder in proving that its bottlers and sugar suppliers do not violate land rights, development experts told the company.
---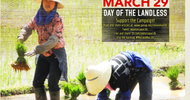 PAN AP | 25 Mar 2015
Land is life. But for millions of small-scale farmers and food producers, including indigenous communities, access to land and resources is undermined by monopoly control of landlords and big corporations. Support "No Land, No Life" campaign.
---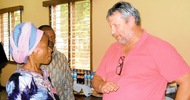 The Citizen | 24 Mar 2015
The decision by the government to invite and accommodate investors in large scale farming has divided the nation into two alliances: the government-investor versus NGO-smallholder farmers.
---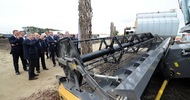 RBTH | 23 Mar 2015
Kuban Agricultural Holding is in talks to sell a stake with a number of Asian funds and investment companies, including Chinese firm CIC, which is interested in Basic Element's livestock division.
---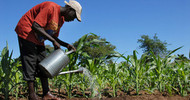 Food Navigator | 23 Mar 2015
European food companies are illegally grabbing land from smallhold farmers in Africa as part of the G8 New Alliance project, says an Action Aid report published this month.
---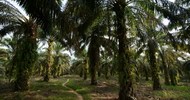 Sun Star | 23 Mar 2015
An official of Davao City, Philippines said Monday that a Malaysian company is set to develop a 1,000-hectare property for oil palm in Marilog District.
---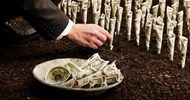 IAFN | 20 Mar 2015
This week members of the Private Sector Mechanism (PSM) were at the UN FAO Head Quarters in Rome to give their views on how new Principles on Responsible Agricultural Investment can be used to respond to the urgent need to increase global investment in farm production.
---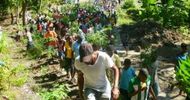 The Ecologist | 20 Mar 2015
On Monday, March 23th the World Bank's Conference on Land and Poverty begins in the US. But farmer organizations, indigenous groups, trade unions and others denounce the whole exercise as a sham that is all about accelerating corporate land grabs and robbing the poor that the Bank was founded to assist.
---
agrifood.net | 20 Mar 2015
Members of the Private Sector Mechanism were at the FAO in Rome to give their views on how new Principles on Responsible Agricultural Investment can be used to respond to the urgent need to increase global investment in farm production.
---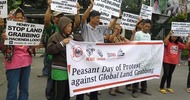 PAN AP | 20 Mar 2015
PAN Asia Pacific (PANAP) and Asian Peasant Coalition (APC) declaring "Day of the Landless" and launch regional campaign "No Land, No Life!" on March 29, highlighting foreign investments facilitating agribusiness land deals that aggravated landlessness, food insecurity, poverty, and loss of livelihood.
---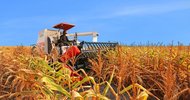 VietNamNet | 19 Mar 2015
The head of Hoang Anh Gia Lai Group, Doan Nguyen Duc, now owns 46,000 ha of rubber, 10,000 ha of sugar cane and 6,000 ha of corn in Vietnam, Laos, Cambodia and Myanmar and plans to raise 236,000 cows in Laos.
---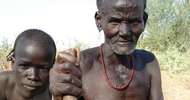 Africa Intelligence Media | 11 Mar 2015
Ethiopian Sugar Corp. is tapping loans from Development Bank of China to build six sugar-processing factories and plant 150,000 hectares of sugar cane in the region bordering Kenya. This may exacerbate conflict in the ethnically diverse region.
---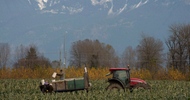 CTV News | 11 Mar 2015
Canada's National Farmers Union (NFU) has released an update to its 2010 report, "Losing Our Grip", about growing corporate control of farmland and the acceleration of debt among farmers.
---
Voice of Gambella | 15 Oct 2011
The Ministry of Agriculture has signed a 23.7 million Br land lease contract with Toren Agri Plc, a Turkish company, for large scale production of cotton at its head quarters at Asmera road
---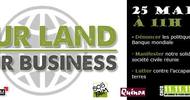 Belga | 25 mar 2015
Des ONG belges ont mené une action de protestation devant la tour des finances de Bruxelles dans le cadre de la campagne internationale "Our land our business".
---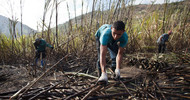 Reuters | 25 mar 2015
Coca-Cola devra travailler davantage pour prouver que ses embouteilleurs et ses fournisseurs de sucre ne violent pas les droits fonciers.
---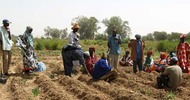 Pambazuka | 23 mar 2015
Les expropriations foncières en Mauritanie ne visent que les terres contrôlées par les Noirs du pays, négro-africains et haratines, toujours au profit de la couche arabe beydane (maures blancs).
---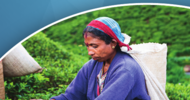 IISD | 23 mar 2015
Ce guide vise à attirer des investissements dans l'agriculture tout en assurant que ceux-ci contribuent à sortir les gens de la pauvreté, participent au développement rural et protéger l'environnement.
---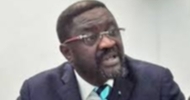 Hub Rural | 18 mar 2015
Selon le ministre sénégalais de l'Agriculture, le Sénégal ne doit « pas accepter un marché foncier rural car la terre pourrait être achetée par d'autres et les Sénégalais se replieraient dans les grandes villes. »
---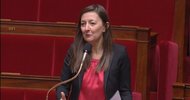 Mondafrique | 16 mar 2015
"Quand certains pays rachètent en masse des terres agricoles, ils les utilisent, à terme, de manière détournée en spéculant sur les changements climatiques," constate la députée française.
---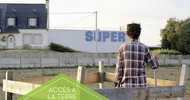 Altermondes | 13 nov 2014
Dans ce hors série, Altermondes dresse un état des lieux des atouts de l'agriculture familiale qui emploie encore aujourd'hui l'écrasante majorité des 1,3 milliard d'actifs agricoles
---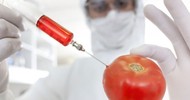 Minuto Digital | 20 mar 2015
"El conflicto de Ucrania es utilizado para vender tierras a los grandes consorcios"
---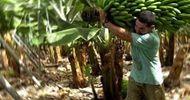 La Razón San Luis | 19 mar 2015
Un alto porcentaje de la actividad bananera está en manos de empresas transnacionales.
---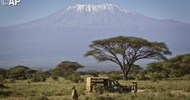 Radio Vaticana | 23 Mar 2015
Il "land grabbing", testualmente "accaparramento della terra" da parte di multinazionali nei Paesi in via di sviluppo, è una piaga che non sembra fermarsi. Per aiutare i contadini della Tanzania, tra le vittime di questo fenomeno, ActionAid ha lanciato un appello.
---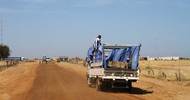 Re:Common | 23 Mar 2015
Senhuile SA, il controverso e contestassimo consorzio agro-alimentare italo-senegalese di proprietà del Gruppo Finanziario Tampieri di Faenza è finito di nuovo sotto i riflettori.
---
FSM 2015: Espace de convergence des luttes pour la terre et l'eau

LVC, FMPP, CMAT, GRAIN, etc | Tunis | 25 Mar 2015